MEMPHIS, Tenn. — Memphis is now the latest city to be added to the Beyond Van Gogh: The Immersive Experience traveling exhibition, which features over 300 artworks created by post-Impressionist artist Vincent Van Gogh.
The exhibition presents a three-dimensional experience, bringing historical art pieces to life.
The art experience includes art pieces like "The Starry Night", "Sunflowers", "Café Terrace at Night", and various self-portraits.
The exhibit is produced by Paquin Entertainment group and presented by Elvis Presley Enterprises, Inc. It will be hosted at The Graceland Exhibition Center from March 25 to June 5, 2022.
Memphis art lovers can enjoy the limited-time event with their families, with tickets available for children.
Tickets purchased by Friday, February 14 will be discounted 15% off, but the exhibit is expected to sell out quickly.
Beyond Van Gogh has sold over 2.5 million tickets globally, and it is currently available in several cities across the U.S.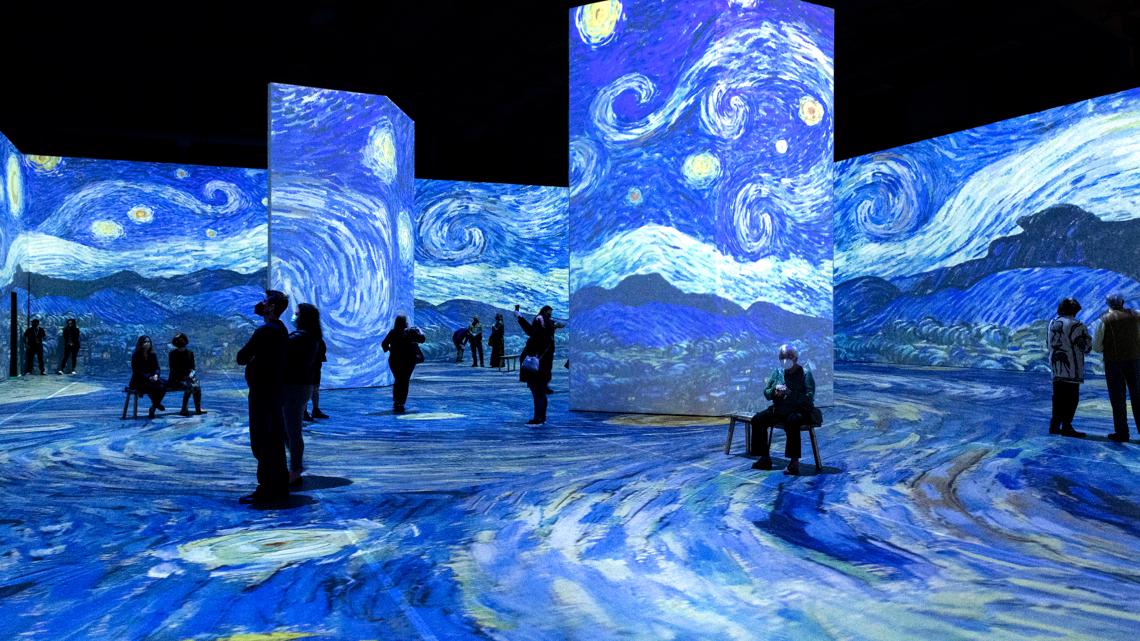 The exhibits creative director, Mathieu St-Arnaud, and Normal Studio call the event "an imaginative and fully-immersive adventure."