ATLANTA — *Editors note: This story was originally published in 2019. As of 2020, the couple's reign continues. On July 7, 2021, Jimmy and Rosalynn Carter celebrate 75 years of marriage. That amounts to 27,394 days of marriage.
The Carters are officially the longest-married presidential couple as of Thursday, according to a post by the Carter Center.
The Carter Center posted on Facebook that Jimmy and Rosalynn Carter have now been married for 26,765 days, which works out to a staggering 73 years, 3 months, and 10 days.
President Carter was 21 and Rosalynn was 18 when they were wed on July 7, 1946, in Plains, Georgia.
Rosalynn famously rejected his first proposal – she'd promised her father on his deathbed she wouldn't marry until she finished college. She graduated from Georgia Southwestern College (now Georgia Southwestern State) in 1946.
According to the Associated Press, reporting on the couple's 73rd anniversary this summer, the previous record was held by George H.W. Bush and Barbara Bush.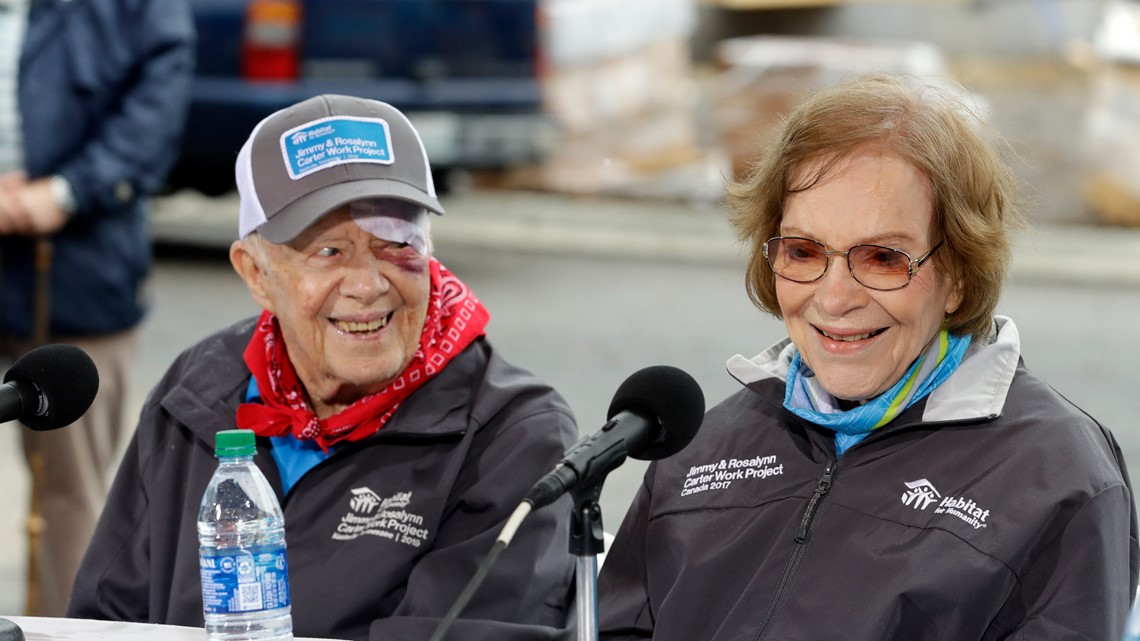 The Carters, now 95 and 92, are still going strong – President Carter recently shrugged off a black eye he took in a fall to lead a Habitat for Humanity build in Nashville, where he was accompanied by Rosalynn.
The couple have four children and 21 grandchildren.
They also never go to bed angry, a rule "we follow pretty meticulously" Jimmy Carter said.