MEMPHIS, Tenn. — Residents across the Mid-South expressed their frustrations after deliveries have been delayed by the Memphis United States Postal Service offices.
Some summer travelers passports are not being found in the USPS system and MLGW bills are being delivered to the wrong address. These issues seemingly have no end in sight.
The local store owner of Harrison Wholesale, Steven Nywening, has been the pipeline between USPS and nearby residents getting their mail for about a year and a half.
"Quite often, we're getting mail from, in this case, the apartments down the street," Nywening said. "A whole stack of utility bills and some other packaging that they put on the counter or in the mail area back there and none of it has been ours."
He said it's also difficult getting money orders and invoices from their store to the right places.
"We've had two or three cases now where we have mailed a vendor a check and it's taken four or five weeks to get to their location," Nywening said.
They've tried to stop paying vendors through the mail and instead go to the bank, but that comes with its own cost.
"It costs us money, but we have to go to the bank physically and I'm doing wire transfer or sitting down out there and paying the invoices there, which is a $25 fee," Nywening said.
However, USPS released a press release June 2, and it said it only takes 2.4 days on average to deliver across their postal network.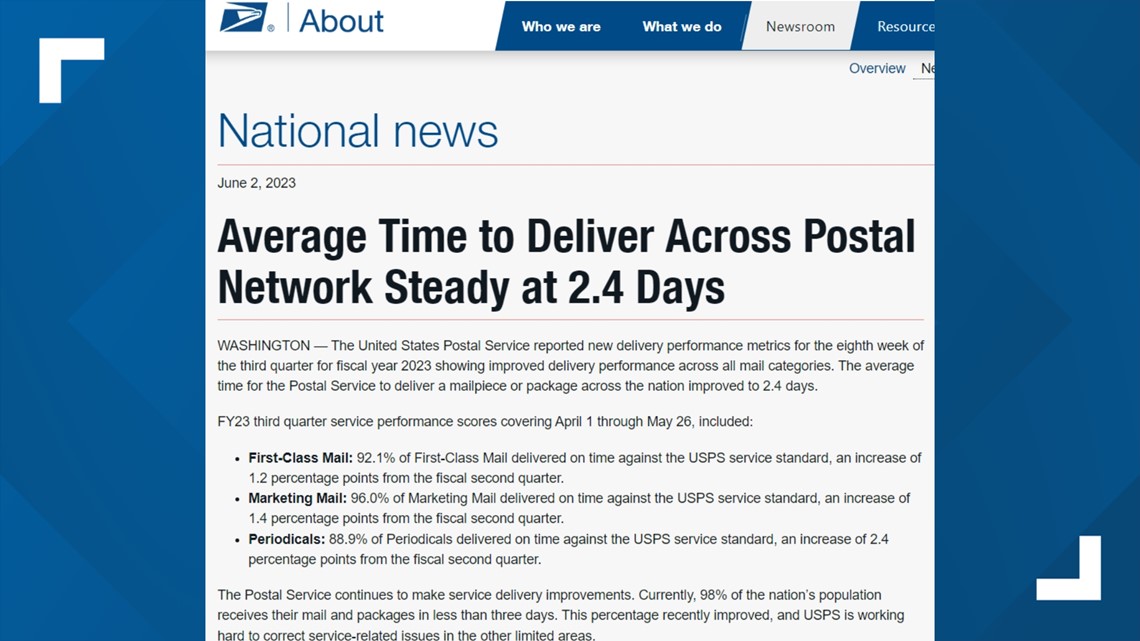 Steve said he reached out to his local post office about the issues but it hasn't been useful.
"They just say 'look, your regular mail carrier is out. We don't know where your mail is at this point but we're trying to track it'," Nywening said.
That seems to be a constant across the Mid-South. A Southaven resident still awaiting a passport on June 2, for a trip beginning June 3, made a Facebook post about her issues.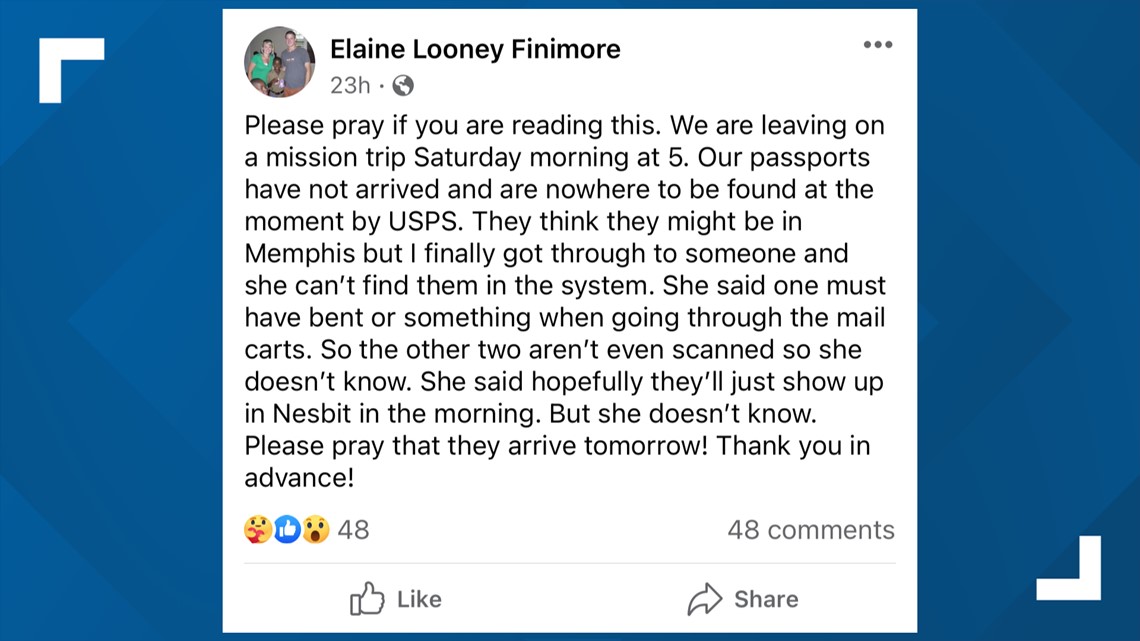 ABC24 followed up with Elaine Finimore and she said her husband and child's passports have made their way to their area but hers was still missing on June 2.
USPS declined an interview, instead sending the following statement:
"The Postal Service appreciates its customers and always strives to provide the best possible service. We apologize for any inconvenience that may have been experienced by customers in the 38112 community. Local management is currently working with all stakeholders to ensure any delivery concerns are resolved."
A Collierville resident posted to social media about their post office having a hand-written note on the door saying they are closed.
When she asked an employee the reason they're closing at odd hours, she said they told her they were experiencing staffing shortages. USPS also responded to this concern.
"We can confirm the Collierville Post Office, like many businesses, is experiencing staffing challenges; however, through successful hiring efforts we have increased our workforce significantly.
The Postal Service will continue flexing our available resources to match the workload, in addition to hosting more hiring events until all positions are filled. Interested applicants should log on to http://usps.com/careers frequently to check for new postings.
We appreciate the patience of our customers and the efforts of employees as conditions change on a day-to-day basis.
We urge any customers with concerns or questions about their mail delivery service to contact their local Post Office by calling 1-800-ASK-USPS (1-800-275-8777), so that we can look into and resolve their concerns promptly. Customers may also visit our website at www.usps.com/help ." - USPS