The City of Memphis has implemented its hot weather plan due to the forecast of extreme heat and heat index.
The Cooling Center is located at the Lewis Senior Center, 1188 North Parkway.
The center opened at 9 a.m. on Monday, August 12 and will remain open continuously until further notice. 
Cooling Centers are places where residents dealing with heat index of at least 105°F, for more than 3 hours per day for 2 consecutive days, or heat index more than 115°F for any period of time may escape the extreme conditions.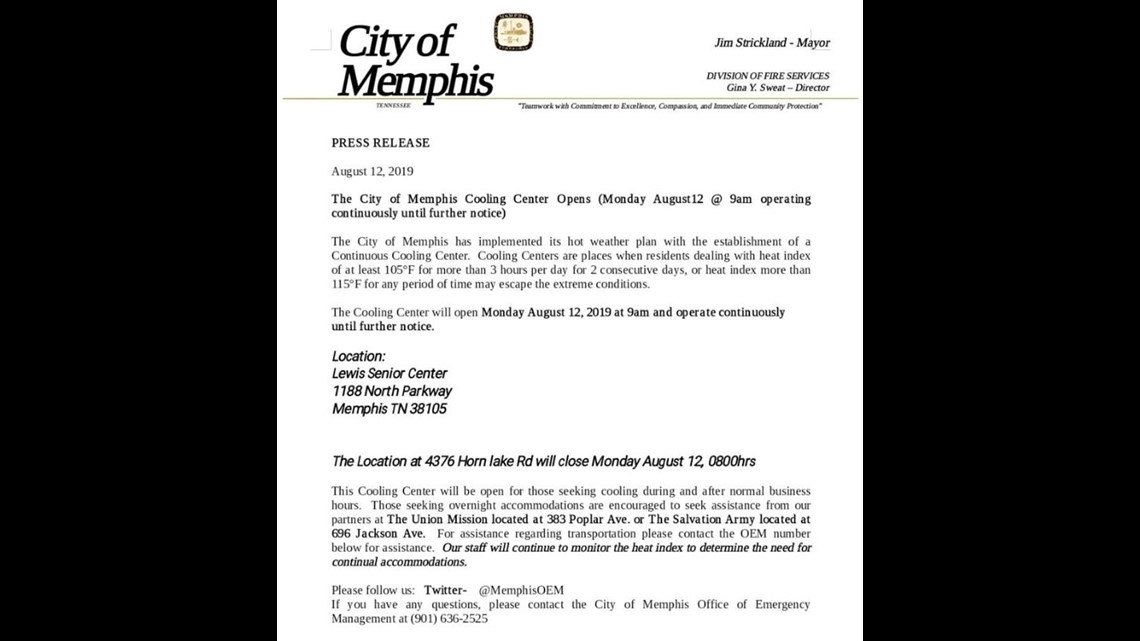 Most of the Mid-South is in the Heat Danger Zone with the heat index eventually at or above 113° Monday. Be safe. Check on loved ones and pets.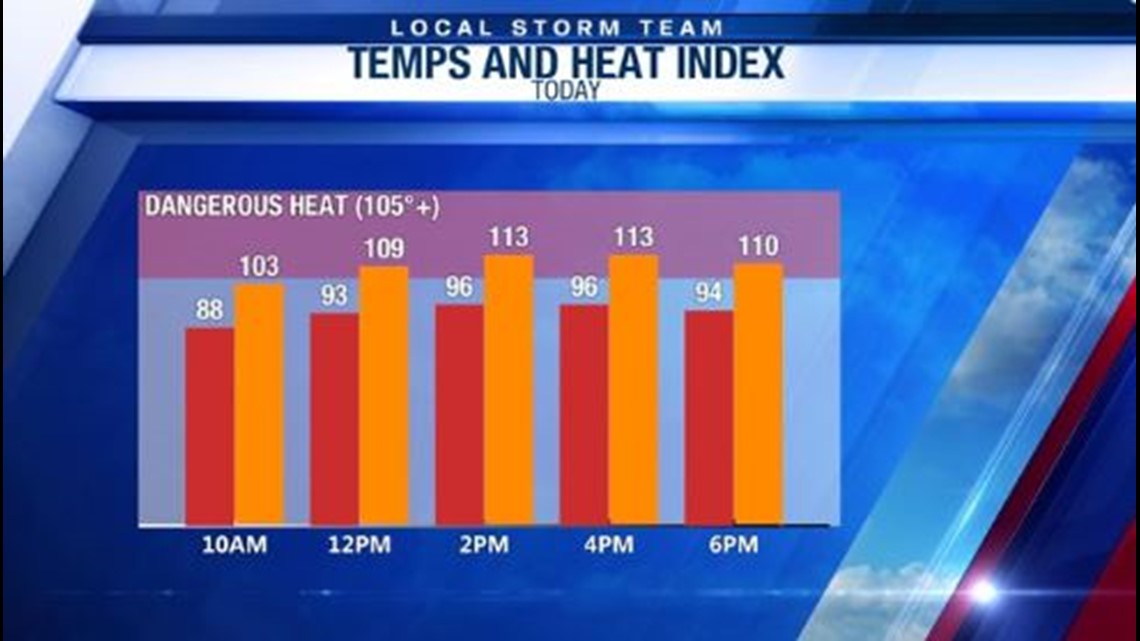 With the extreme heat, Heat Illness is a real possibility. Listen to your body. If you begin to show signs of Heat Exhaustion-hydrate and cool down quickly. If you see signs of Heat Stroke seek medical attention immediately.