MEMPHIS, Tenn. (localmemphis.com) – The U.S. Postal Inspection Service is offering a reward ofup to $25,000 for information leading to the arrest and conviction of whoever firedshots at a Postal Service employee.
It happened Wednesday about 7:30 p.m. outside the U.S.Postal Service Priority Mail Annex on Jet Cove. Investigators say the employee interruptedthe suspects as they were breaking into his personal vehicle.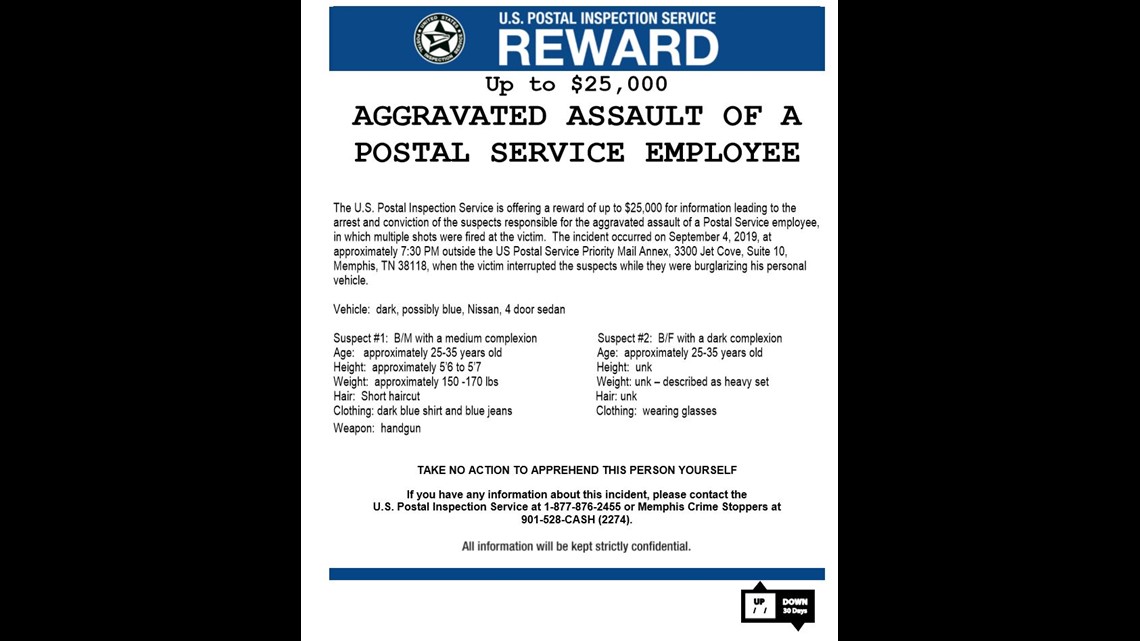 The suspects were in a dark, possibly blue, 4-door Nissan sedan.
Anyone with information is asked to contact the U.S. PostalInspection Service at 1-877-876-2455 or Memphis Crime Stoppers at 901-528-CASH(2274).