MEMPHIS, Tenn. — The NAACP Memphis Branch and the some of the family of Rev. Dr. Autura Eason-Williams held a news conference Wednesday morning explaining why they do not want the juveniles charged in her murder tried as adults.
After, the Shelby County District Attorney said she will continue to push for the case to be heard in adult court, despite the plea.
The family, which included children and cousins, said they are deeply devastated by Dr. Eason-Williams' murder, but don't want this to serve as a political showhorse for any political office. They said they are not asking for leniency and want justice served, but that it doesn't require "throwing away" the juveniles in the adult system. So they said they asked Shelby County District Attorney General Amy Weirich to not charge the juveniles as adults.
The family said Dr. Eason-Williams was a champion for system-involved young people and worked with MPD on youth interventions, and would not want this case used as a political motivation against the work she did every day.
"I learned from my mother to meet them where they are and come to them with grace - come to them with love," Rev. Eason-Williams' son Terence Hampton, Jr. said.
"If I were to say 'throw those kids under the jail, charge them as adults, give them the death penalty, send them to jail forever,' I would not have learned anything from my mother in 31 years," Rev. Eason-Williams daughter Ayanna Hampton said.
The family said the juveniles can serve time, but it does not need to be within the adult system. They said the real issues need to be addressed - working to keep children and youth out of a life of crime and violence.
"Justice for me is that the system looks different by the time we get out of this trial," Ayanna Hampton added.
However, Dr. Eason-Williams' husband - who is the children's step-father, doesn't agree. Following the morning news conference by other family members, he told ABC24, "The reason I support (the DA's seeking a transfer to adult court) is that I don't want any other family to experience what I'm going through. (According to police, the suspects) shot her numerous times and drug her out of the car. They did not care about her life. They could get out at 19 and have no record. Myself and her two sisters are fully behind the District Attorney's request to transfer the suspects to adult court."
In a statement to ABC24, Weirich said, "I absolutely agree with the children who spoke today and we do need more community involvement and intervention in the lives of our youth and that is the best way to honor the legacy of Rev. Autura Eason Williams. However, the young men accused of killing Rev. Eason Williams have been in the juvenile system before and are a danger and threat to the safety of our citizens and I will pursue trying them in adult court. Like in most families, there are differences of opinions. This is one of those cases. I must weigh all of their wishes but most important is the safety of our community and citizens."
Shelby County Juvenile Court Judge Dan Michael gets the final say when a transfer request is sent from the district attorney's office. Judge Michael said the available evidence and proving probable cause are key factors.
Judge Michael also told ABC24 a transfer to the adult system carries more weight if the accused juvenile is charged with crimes against another person, notably murder, attempted murder, carjacking, and robbery.
The Wednesday developments followed news that a third suspect was arrested and charged Wednesday morning in the death of the well-known and highly respected Memphis church leader.
Eduard Rodriguez Tabora, 21, is charged with first degree murder, first degree murder in perpetration of robbery, deployment of a firearm during the commission of a felony and especially aggravated robbery. Tabora was arrested Tuesday and is expected to be arraigned in court on Thursday, July 28.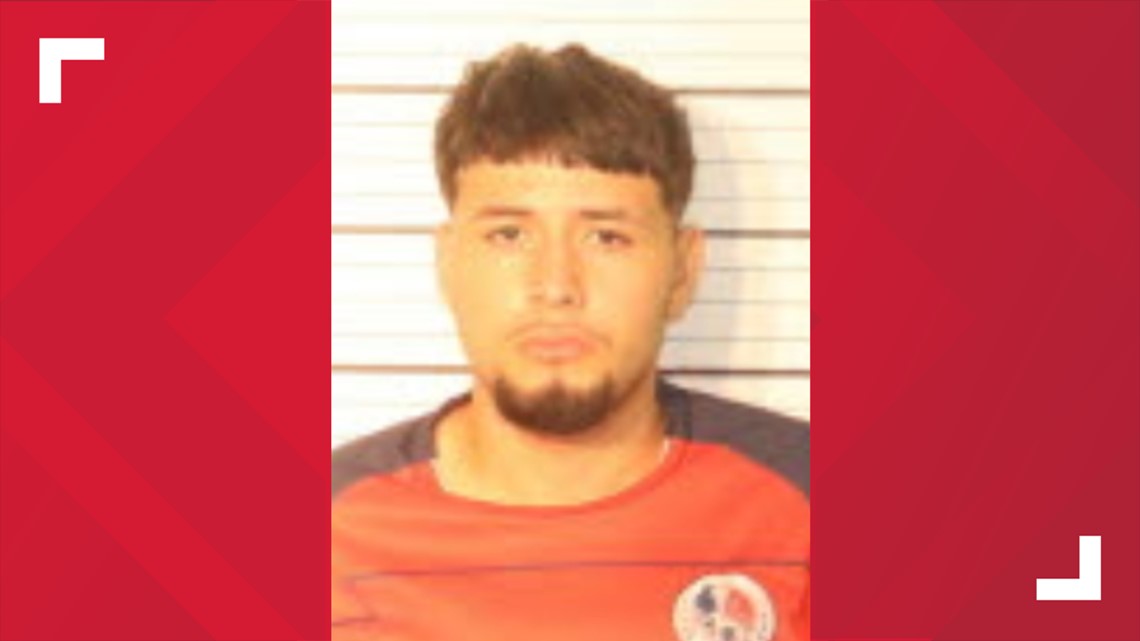 Dr. Eason-Williams, District Superintendent of the UMC's Tennessee-Western Kentucky Conference's Metro District, was shot and killed July 18, 2022, in the driveway of her home on Whitehaven Lane, during a carjacking.
According to an affidavit, Tabora admitted to investigators that he was with two juveniles when he killed Rev. Dr. Autura Eason-Williams and stole her Infiniti.
15-year-old Miguel Andrade and 15-year-old Brayan Carrillo have also been charged in this case. The Shelby County District Attorney's Office said it will seek to have both tried as adults.
ABC24 learned last week Andrade was wearing an ankle monitor at the time of the killing.
Funeral services are set for next week for Easton-Williams. The viewing is set for 4 p.m. to 8 p.m. on Aug. 2, at Anthony Funeral Home, on 135 South 15th Street. The funeral will be held at 10 a.m. the next day at Saint Paul United Methodist Church on 2949 Davies Plantation Road in Lakeland, Tennessee.