MEMPHIS, Tenn. — UPDATE 5/19/2021 - (SHELBY COUNTY DISTRICT ATTORNEY GENERAL NEWS RELEASE) - A Memphis police officer accused of killing a man in the back of his squad car and disposing of the body earlier this year has been indicted on first-degree murder and other felony charges, said Shelby County Dist. Atty. Gen. Amy Weirich.
Defendant Patric Ferguson, 29, also was indicted on counts of especially aggravated kidnapping, tampering with evidence, abuse of a corpse, official misconduct, and official oppression.
He is being held without bond.
Investigators said that on Jan. 6, 2021, victim Robert Lee Howard Jr., 30, was reported missing by his girlfriend. Ferguson was developed as a suspect and eventually told investigators he had gone to Howard's residence, abducted him at gunpoint and killed him in the back of his patrol car.
Ferguson also said he left Howard's body at one location, then enlisted help to move and dispose of the body at another location where it was recovered on Jan. 10. A second defendant, Joshua Rogers, 28, was indicted on counts of accessory after the fact, abuse of a corpse, and tampering with evidence. He is free on $25,000 bond.
The case is being handled by Chief Prosecutor Paul Hagerman of the District Attorney's Crime Strategies & Narcotics Prosecution Unit which incorporates and expands the work of the Multi-Agency Gang Unit, the Organized Crime Unit, Project Safe Neighborhoods/GunDone, GunStat, the Safe Streets Task Force and the Violent Crime Unit.
----------------------------------------------
1/14/2021 - The former Memphis Police officer accused of kidnapping and killing a man made his first appearance in court Friday.
Although police say Patric Ferguson admitted to the crime, he is pleading not guilty.
According to police records, video showed Ferguson forcing Robert Howard into the back of his squad car. Investigators said Ferguson killed Howard while on duty.
Ferguson is expected back in court next month.
-----------------------------------------
1/11/2021: Memphis Police say a body, who they believe to be Robert Howard has been recovered in the area of Second Street and the Wolf River Bridge Sunday afternoon.
------------------------------------------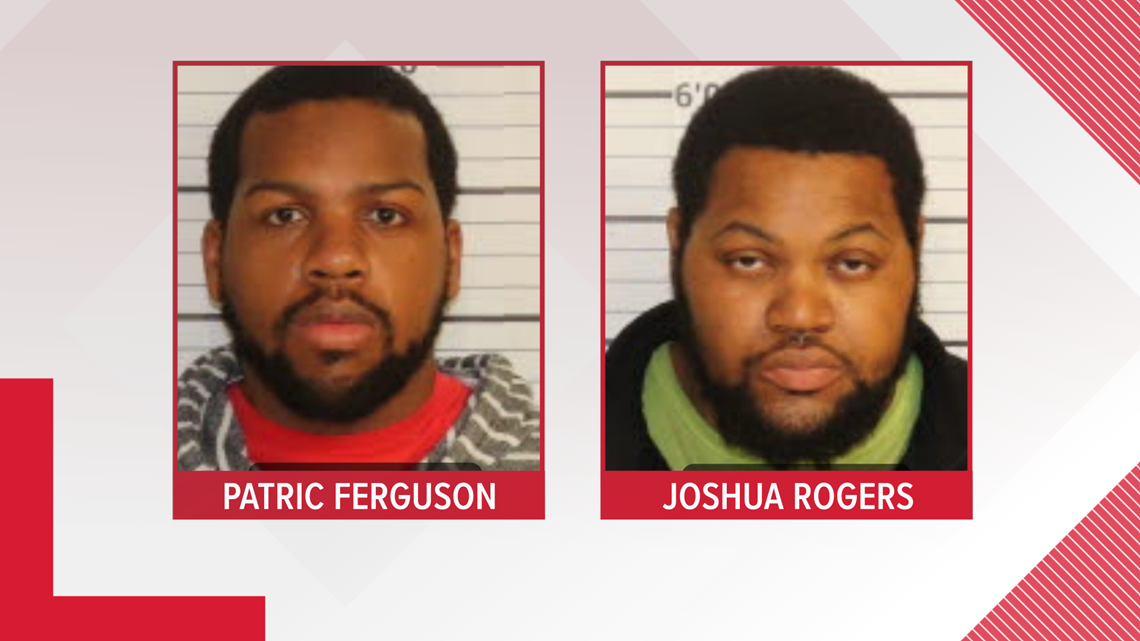 1/10/2021 - A Memphis police officer is now in jail for kidnapping and murdering a man, while on duty.
The Memphis Police Department released a statement about the officer's arrest on Twitter at 1:48 a.m. on Sunday.
On January 6, the Memphis police received a call about a missing man around 8:30 p.m. Once investigators had a chance to talk with the missing man's girlfriend, officers learned that 30-year-old Robert Howard was last seen on January 5 in the 3500 block of Mark Twain Street around 5:00 p.m.
Howard's girlfriend told police that she used an app that tracked his phone near Lamar Avenue and Shelby Drive. The victim's girlfriend found the phone but did not find Howard.
A missing person's report was filed, and a City Watch was issued for Robert Howard. Police say due to the circumstances around Howard's disappearance, the missing persons and homicide bureau worked together to investigate the case.
Investigators say evidence showed Memphis Police Officer Patric Ferguson took Robert Howard from the 3500 block of Mark Twain Street by forcing Howard into the back of Ferguson's squad car. The officer then drove Howard near the intersection of Frayser Boulevard and Denver street. That is where Ferguson shot and killed Howard. Police say that Howard and Ferguson knew each other.
Memphis police say Ferguson committed the crime on his own accord and used his own personal handgun to kill Ferguson.
Ferguson, 29, is now charged with first-degree murder, first-degree murder in perpetration of aggravated kidnapping, especially aggravated kidnapping, abuse of a corpse, and fabricating and tampering with evidence.
Memphis police say Ferguson was immediately relieved of duty. He was assigned to the Tillman Station and has worked for MPD since October 2018.
Memphis Police Director Michael Rallings said in a statement, "No one is above the law. Knowing that a Memphis Police Officer, someone who took an oath to protect and serve, made the decision to commit this horrific crime is devastating. His actions were not that of a law enforcement officer and should not reflect on fellow officers."
A second man was also arrested in connection with Howard's murder. 28-year-old Joshua Rogers is accused of helping Ferguson move the victim's body after he was killed. Rogers is charged with accessory after the fact, abuse of a corpse, and fabricating and tampering with evidence.
Director Rallings additionally said in his statement, "Our investigators responded swiftly and did an outstanding job by identifying the suspect responsible. This is an example of the professionalism and dedication that is displayed daily. Regardless of who you are, our investigators will conduct a thorough investigation and will seek justice for all victims."