MEMPHIS, Tenn — UPDATE 6/28/2022 - A Shelby County Grand Jury indicted a man for the murder of a Mississippi man who had been held for ransom and killed.
The Shelby County District Attorney General said Alfonzo Buford, 44, was indicted on charges of first-degree murder, murder in the perpetration of aggravated kidnapping, especially aggravated kidnapping involving ransom and especially aggravated kidnapping involving serious bodily injury. Buford is free on $300,000 bond.
Investigators said on Jan. 1, 2021, Broderick Moore, 40, was last seen in Greenwood, Mississippi. His wife said he called hours later asking her to put money and marijuana in a trash bag and leave it by a dumpster on South Mendenhall.
Prosecutors said when she dropped the bag off the next day, a man told her to wait at a near-by fast-food restaurant where her husband would contact her, but he never did.
Investigators said around that time, workers at a vacant home on Flowering Peach Drive about a half-mile away found Moore's body. They said he had been bound with duct tape and shot twice in the head.
Investigators said surveillance videos led them to Buford, who they said gave several different stories to the police. They said Buford knew Moore and his wife.
-------------------------------------------
1/5/2021 - A man is behind bars, charged in a deadly shooting this weekend in southeast Memphis.
Alfonzo Buford is charged with first-degree murder and especially aggravated kidnapping.
According to the police affidavit, a man who was supposed to work on a vacant property on Flowering Peach arrived Saturday morning and found a man in a pull of blood. The victim, who was dead, was later identified Broderick Moore of Greenwood, Mississippi.
The police affidavit said Moore's wife told them the night before about midnight, her husband called asking her to bring a large amount of money and drugs to a gas station on Mendenhall in Memphis. She said she called him when she got there, and he told her to put it by a dumpster, and wait for him at a nearby McDonald's, but he never showed up. The wife told police she heard Buford's voice in the background during the call.
Investigators said videos showed a Silverado belonging to Buford and a white sedan in the area at the time of the incident.
According to the police affidavit, Buford said he was headed to talk to investigators Monday, when his Silverado was stolen, along with his cell phone and a gun inside, when he stopped at a gas station and had left it running when he ran inside. The affidavit states video showed Buford at the gas station watching a white sedan pull in, then going inside when another man got into the Silverado and took off.
During questioning, investigators said Buford went back and forth on his story - sometimes claiming he sold the Silverado, sometimes claiming it was stolen, and gave several different accounts for what happened Friday and Saturday. They said he claimed to have no involvement in Moore's death.
Investigators said they didn't believe him, and arrested Buford, who remains in jail without bond.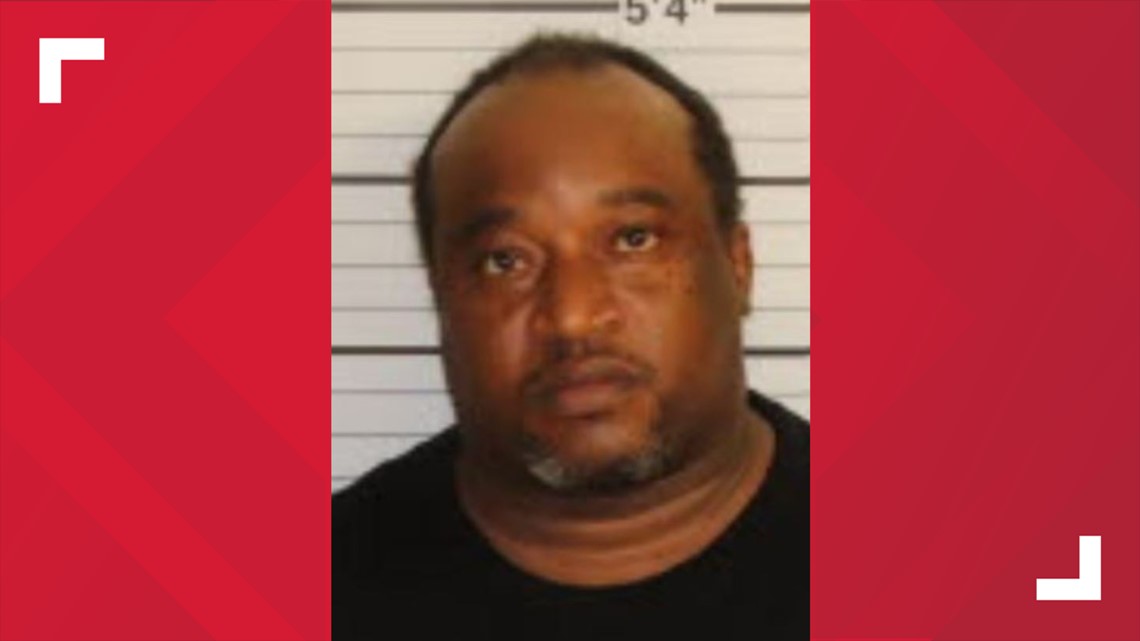 --------------------------------------------
1/2/2021 - A man has died after being shot Saturday morning at a home in southeast Memphis.
According to the Memphis Police Department, the shooting happened in the 5200 block of Flowering Peach just after 8am. The man died there.
Police are trying to identify a suspect. If you have information that can help investigators, call Memphis CrimeStoppers at 901-528-2274 (CASH).