MEMPHIS, Tenn. — Memphis Police have released surveillance pictures of suspect vehicle in a shooting Monday morning in the area near Grahamwood and Highland Heights. And they said the same vehicle was used in another robbery minutes before the shooting.
MPD officers responded to a call about a shooting about 9:45 a.m. Monday, May 15, 2023, in the area of Homer St. and Wayne Ave. near Macon. They found one person shot, and the victim was taken to Regional One Hospital in critical condition.
Investigators said a witness told them a silver Infiniti pulled up where the victim was selling fruit, got out of the car, then shot the victim while robbing him. The witness told investigators the victim fired back, and the suspects took off northbound on Homer. Police said a witness took a picture of the Infiniti that had a paper tag with 'RETIRED' on it.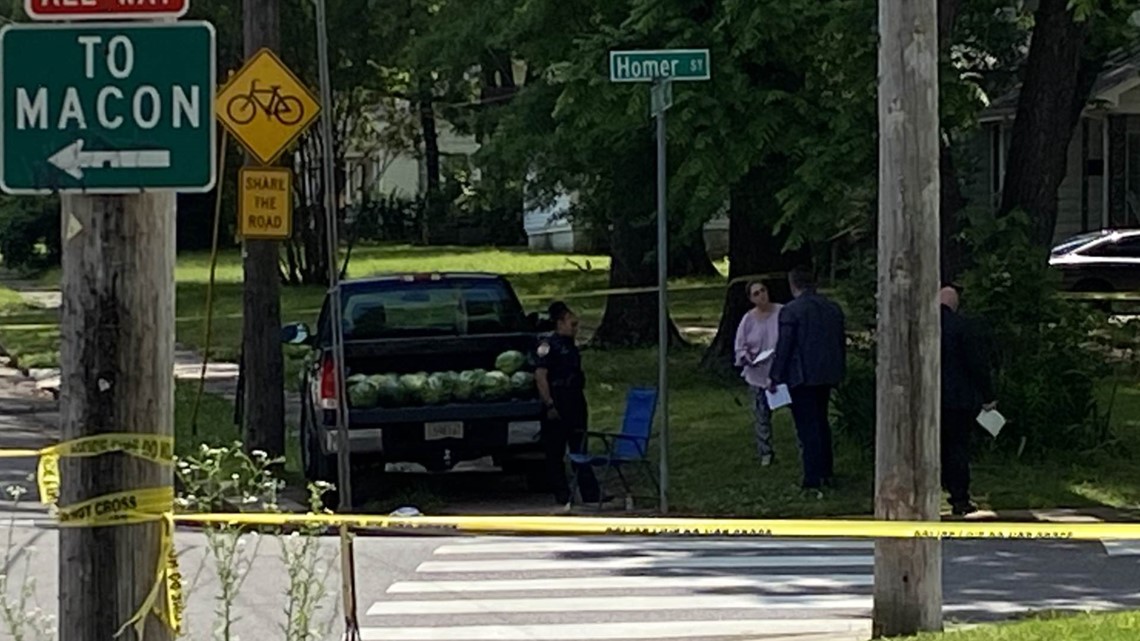 MPD said about 10 minutes before that shooting, officers responded to a robbery in the 800 block of Berclair Rd. Investigators said the victim was doing yard work when two suspects in the same silver Infiniti with the 'RETIRED' tag got out of the car and pointed a gun at the victim. They said one suspect patted the victim down and took his keys while the other held him at gunpoint.
Investigators said both suspects were about 18-years-old, one wearing all black clothing, and the other in a green shirt.
Anyone with information is asked to call CrimeStoppers at 901-528-CASH.