MPD previously released pictures of the suspects in the murder.
Officers were called to the Motel 6 in the 1500 block of Sycamore View Road about 7:10 p.m. on Aug. 8, 2022. They found a man shot several times, dead at the scene.
Investigators said surveillance video showed three men in a red sedan driving through the lot, parking, then getting out of the car with assault rifles. Police said the video shows the suspects open fire on the victim, then get back in the car and take off.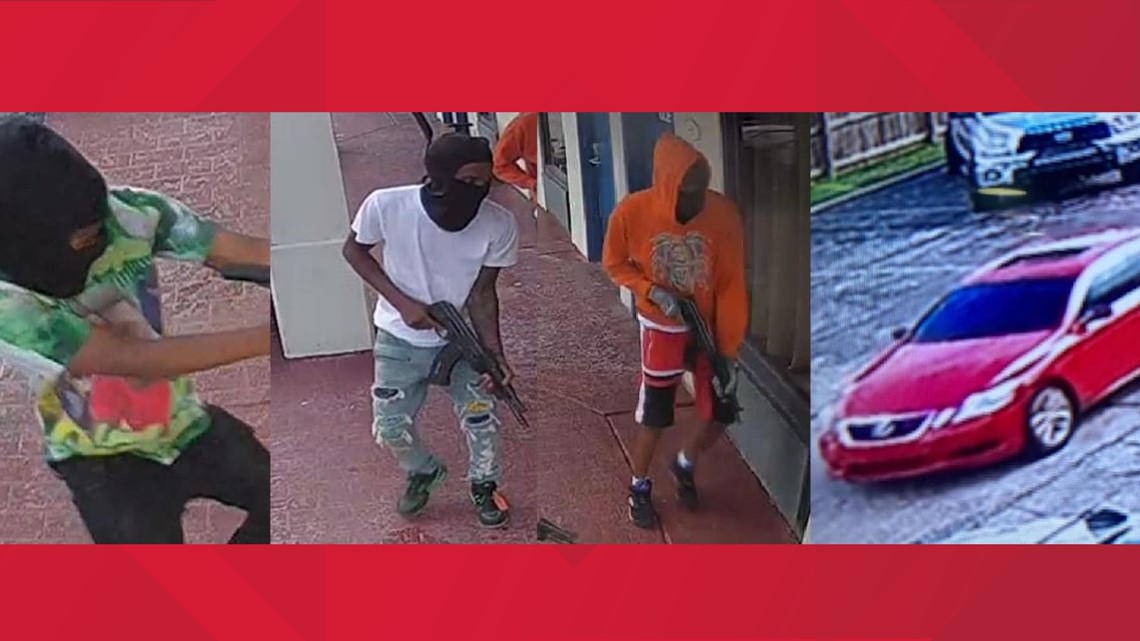 Investigators said the vehicle and suspects were at the Raleigh Community Center before the shooting. They said video footage showed a man in a black Dodge Challenger speaking with the suspects before the homicide. Investigators need help to identify and locate man.
Anyone with information related to the shooting are encouraged to call Crime Stoppers at 901-528-CASH.