ABC24 obtained full disciplinary reports from the traffic stop filed by Memphis Police against each of the five officers, Tadarrius Bean, Demetrius Haley, Justin Smith, Desmond Mills Jr. and Emmitt Martin III.
Those reports were sent alongside a request to decertify those five officers in the state of Tennessee to the Tennessee Peace Officers Standards and Training (POST) Commission, an action which would make them ineligible for police work in the state.
POST is responsible for developing and enforcing professional standards and training requirements for all local law enforcement officers. Additionally, the POST Commission is responsible for certifying and decertifying law enforcement officers in the state.
The grounds for decertification of a Tennessee law enforcement officer can be found in the POST Commission rules here and include, among other reasons, criminal convictions, suspension for thirty (30) days or longer, resigning in lieu of termination, resigning with disciplinary action pending that could have resulted in termination, or been discharged by the employing law enforcement agency for disciplinary reasons.
The POST Commission received the notice on Jan. 25, and are in the process of serving the five officers to stand before a decertification hearing, where they will have the opportunity to voluntarily surrender their certification as police officers.
A date and time for the former officers' decertification hearings has not been finalized.
Here is some of what we found in the disciplinary reports for each officer involved:
Tadarrius Bean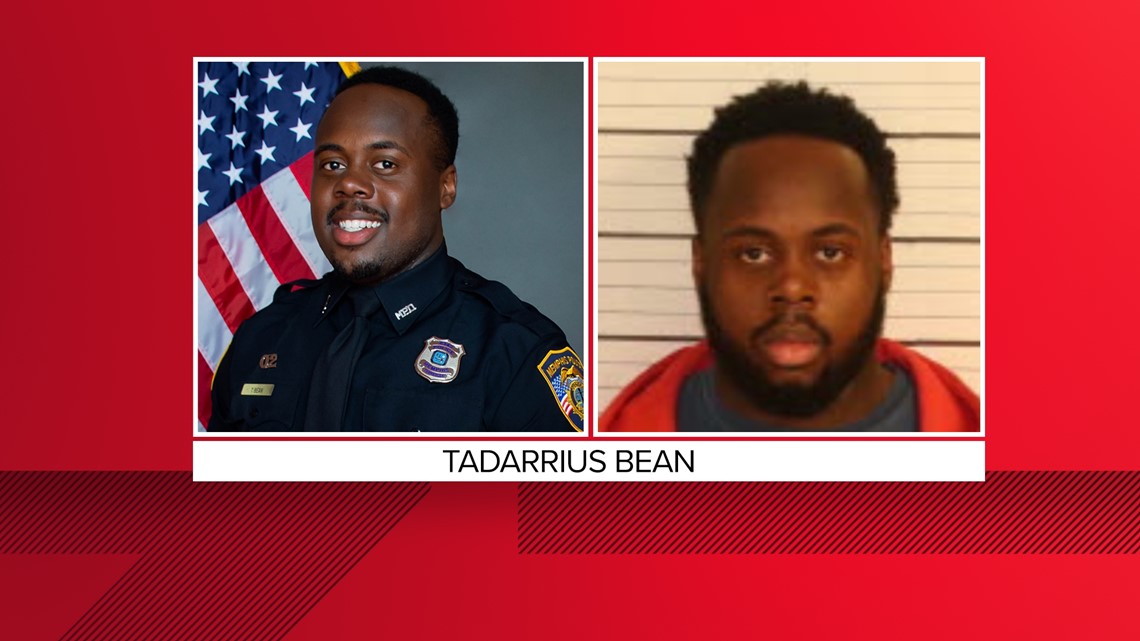 The disciplinary report addressed to former officer Tadarrius Bean said he failed to record the event in its entirety with his police-issued body camera, a department policy.
The report also said Bean held Nichols by one of his arms, while Tyre was pepper sprayed and then "excessively struck" by another officer with a baton, later identified as Desmond Mills Jr.
Bean "failed to recognize [Nichols'] signs of distress" and failed to disclose "viable information" for medical personnel to render the proper medical attention to Nichols.
As Nichols' medical condition changed while he was on the ground after the beating, Bean failed to "immediately" assist emergency personnel in unhandcuffing Nichols when it was required.
The report also states Bean failed to "take reasonable action" to stop the excessive use of force against Nichols, since Nichols was not armed and had only evaded arrest for a traffic violation.
Bean also admitted to striking Nichols, an unarmed and non-violent subject, with a closed fist two to three times in his face. When asked why, Bean said it was because officers were "unable to handcuff" Nichols.
Bean activated his body camera, but took it off his duty vest and placed it on the trunk of his squad car during an active scene. He also walked away from his body camera after the incident to have a conversation with other officers about the incident.
The report said a civilian bystander took photos and video of the incident which is referenced in several of the officers' disciplinary findings.
Read his full report here:
Demetrius Haley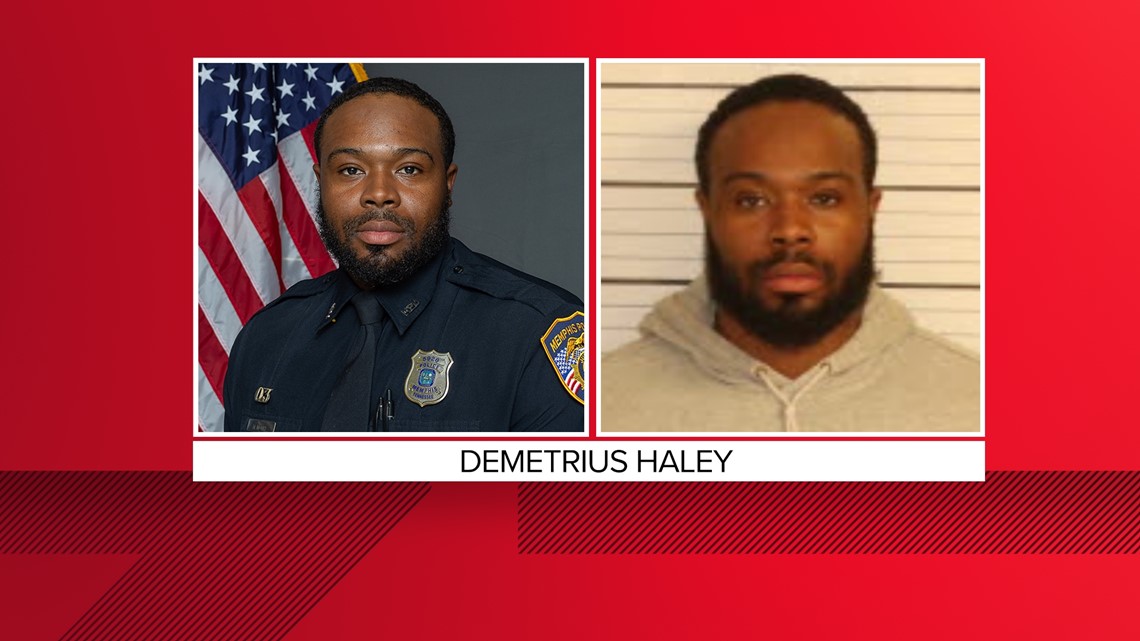 Haley was outlined in his disciplinary report as the "first contact officer" at the initial traffic stop. The report said he never told Nichols the purpose of the traffic stop, or that he was under arrest.
It also said Haley was on the phone, and the person he was on the phone with overheard the police encounter.
According to an official statement Haley gave after the encounter, he told investigators he overheard his partner, Emmitt Martin, telling Nichols to "let my gun go," but documents and video show this never happened.
The report said he was the officer who kicked Nichols in the head and stomach when he was on the ground, and sprayed him with pepper spray in his eyes. He never disclosed in his official statement that he kicked Nichols. When later asked why he kicked him, Haley stated he was trying to "loosen his arms."
The report also said Haley took two photos of Nichols while he was on the ground after the encounter, bloody and beaten, and sent those photos to at least five different people.
"On your personal cell phone, you took two photographs while standing in front of the obviously injured subject after he was handcuffed," The report said, addressing Haley directly. "Your actions placed you in violation of DR 603 Information Concerning Police Business."
Haley sent the photos two MPD officers, one civilian MPD employee, and a female acquaintance. A sixth person was identified as having received the photo during MPD's internal investigation.
The report goes on to explain the policy, stating a member "shall no communicate information relating to official police matters without prior approval or subpoena."
He failed to record the traffic stop on his body camera, the report said, and failed to realize Nichols was in distress.
Read his full report here:
Emmitt Martin III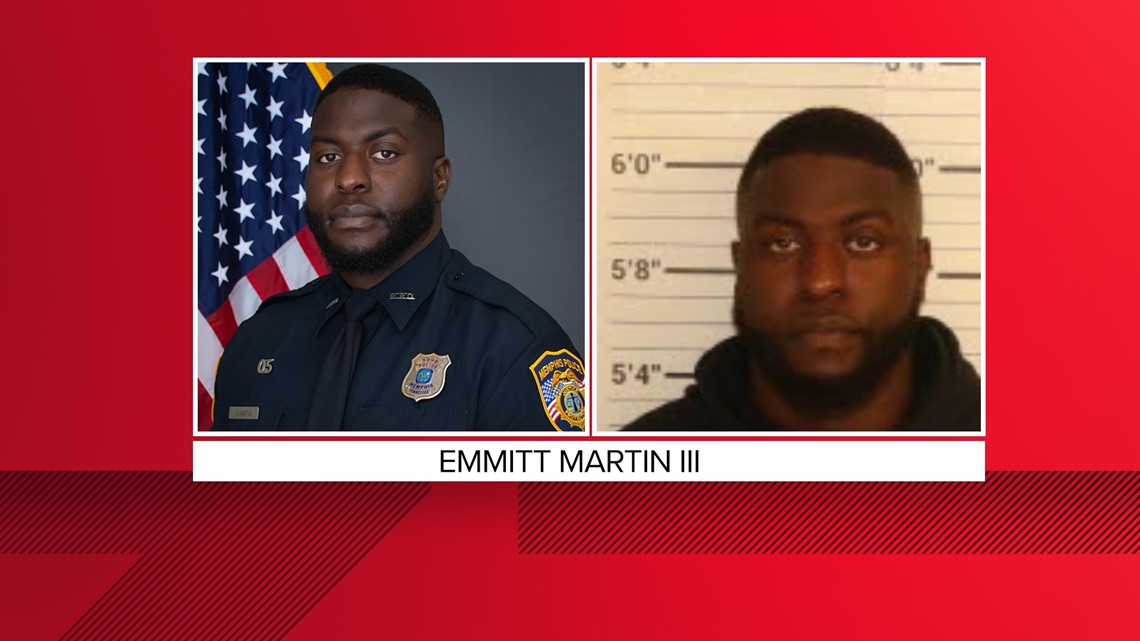 Emmitt Martin III told investigators in his incident summary Nichols went for his gun during the initial traffic stop, which was found to be false from video from the incident.
He also lied on his response to resistance form, a department requirement any time physical force is used in an arrest, saying he gave "body blows" to Nichols, failing to disclose several punches to the face and kicks.
He kicked Nichols at least three times in the upper torso and was the officer who punched him five times in the face while two other officers held him back.
He also did not activate his body camera at the initial traffic stop, and placed his body camera on his unmarked car during the active scene.
Read his full report here:
Desmond Mills Jr.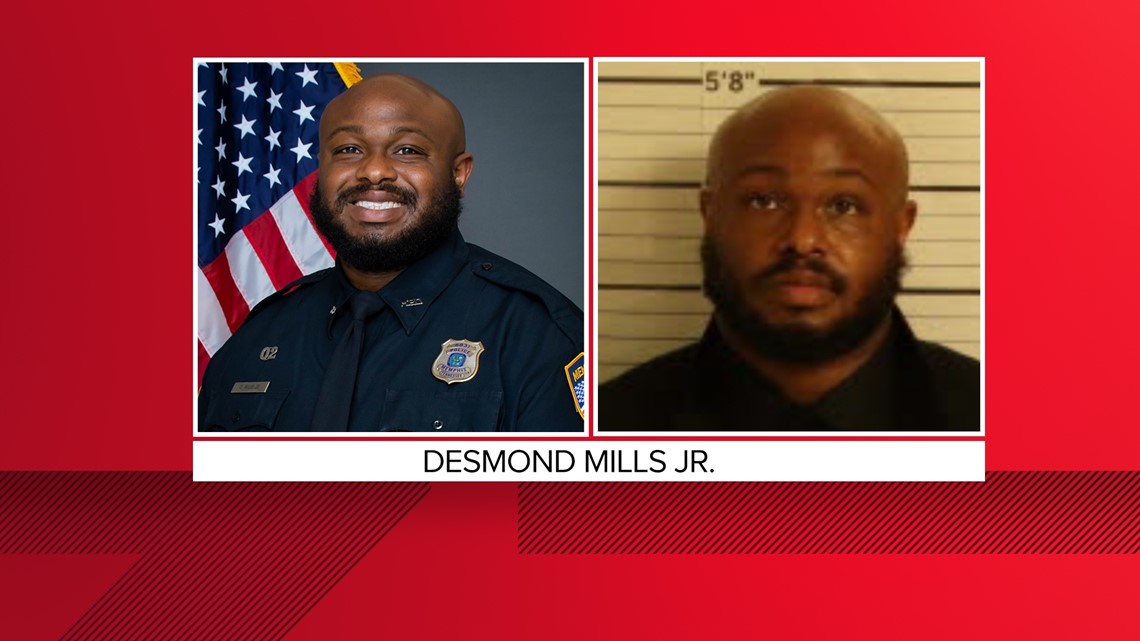 Desmond Mills Jr. was revealed as the officer who struck Nichols several times in the back with a police baton. He also pepper sprayed Nichols twice in the face.
After the incident, the report said Mills spoke with Nichols' mother, RowVaughn Wells, but did not obtain her contact information and refused to provide an accurate statement on her son's medical condition, or his encounter with police.
Blake Ballin, attorney for Desmond Mills Jr., previously said he believes there were "questions that remain" about his client's involvement in the death of Tyre Nichols.
Here is Ballin's full statement:
"The videos released on January 27 have produced as many questions as they have answers. The question of whether this city would react to these videos and mourn with Tyre Nichols's family in a peaceful way has been answered.
Some of the questions that remain will require a focus on Desmond Mills's individual actions; on what Desmond knew and what he was able to see when he arrived late to the scene; on what Desmond knew and what he was able to see after he was pepper sprayed; and on whether Desmond's actions crossed the lines that were crossed by other officers during this incident.
We continue to urge caution and patience in judging Desmond Mills's actions.
We are confident that the questions of whether Desmond crossed the lines that others crossed and whether he committed the crimes charged will be answered with a resounding no."
Read his full report here:
Justin Smith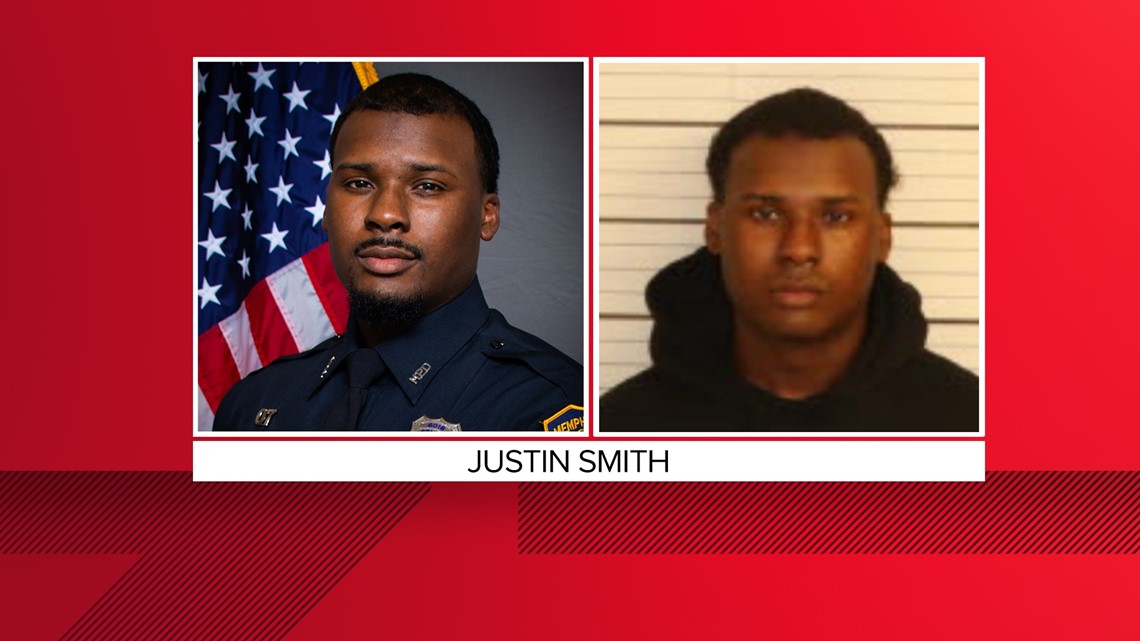 Justin Smith was one of the officers holding Nichols while others beat him, the disciplinary report said.
He also admitted in an official statement he struck Nichols two to three times with a closed fist in the face because he was unable to handcuff him.
He was also cited for failing to render aid to Nichols as he was on the ground reeling from the beating, instead bragging with his fellow officers of his involvement, which was captured on bystander photos and video.
He did not give a statement at his disciplinary hearing "per his attorney's advice."
Read his full report here:
The Memphis Police Association said in response to the disciplinary reports the Memphis Police Department was in "violation" of the five officer's rights to due process.
Each of the five officers have been charged with second degree murder and aggravated kidnapping in Nichols' death, and will appear in court for the first time on Feb. 17.