MEMPHIS, Tenn. — Memphis police are looking for three suspects who fired shots an a University of Memphis police officer early Monday morning.
The officer was not injured, but, his squad car was hit with bullets.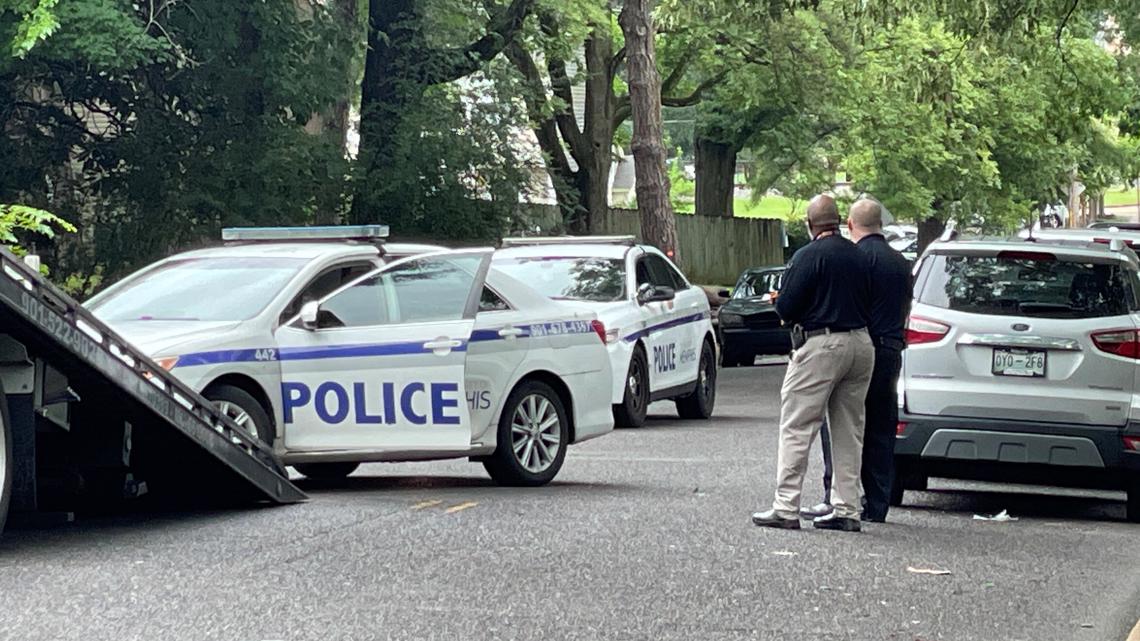 The shooting happened at Spottswood and Patterson, near the UofM.
According to MPD, the three men were in a silver sedan.
People who live in the area posted on social media Monday morning that they heard multiple gunshots, which woke them up.
Statement from University of Memphis: To maintain a proactive stance at ensuring the safety of the campus and its immediate vicinity, UofM police officers routinely patrol neighborhoods near campus. Around 3:30 AM (July 19, 2021), a UofM officer patrolling in a nearby off campus neighborhood surprised suspects wearing ski masks. The suspects fled and began firing shots which struck the squad car. The officer was not hit. The suspect vehicle (small silver sedan) was last seen fleeing west on Park Avenue from Goodman. Since this occurred off campus, MPD is investigating with the assistance of the UofM.
This is an ongoing investigation. Anyone with information should call Crime Stoppers at (901) 528-CASH.