MEMPHIS, Tenn. — Just days after a carjacking at a local apartment complex was caught on camera, the Memphis Police Department said suspects were caught on video once again in the same spot carjacking another driver using the car they previously stole.
The first carjacking happened just after 9 p.m. on Wednesday, May 17, 2023, in the 3300 block of Steve Rd. outside the Cedar Creek Apartments.
The victim told investigators he was sitting in his black Toyota Camry when a dark-colored sedan pulled up next to him. Police said as the driver of the sedan pretended to put in a gate code, a backseat passenger jumped out and pointed a gun at the victim, ordering him out of the Camry.
Video showed another suspect jump out of the sedan and into the passenger seat of the Camry. Police said both cars took off eastbound on Steve Rd.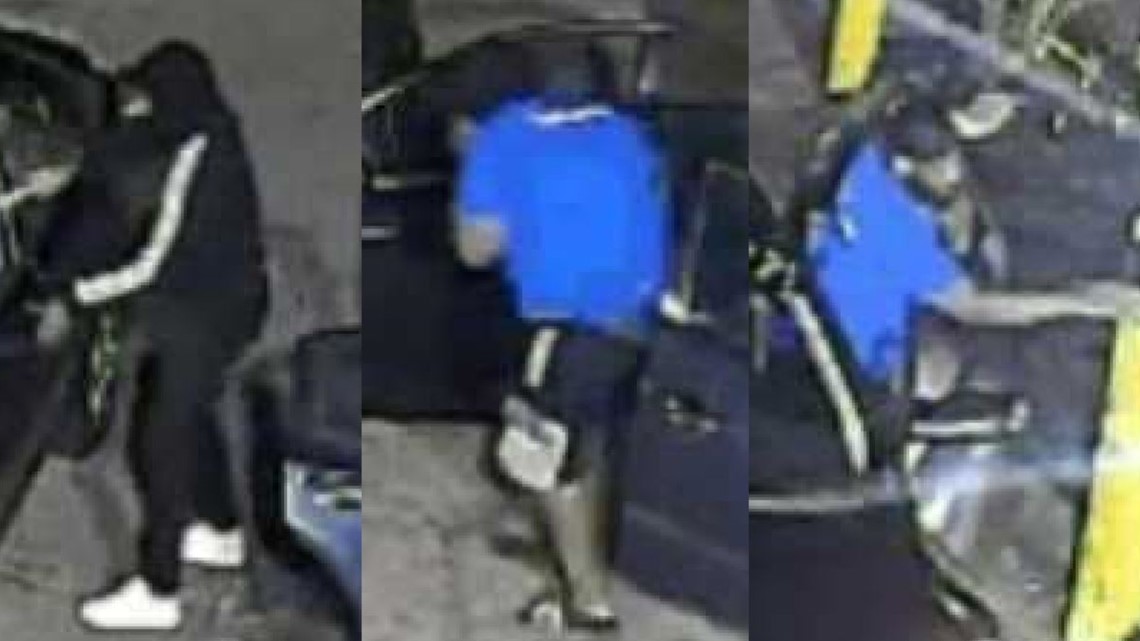 The victims said they were sitting at the front entrance in their silver 2007 Nissan Murano when suspects pulled up in a dark-colored sedan and demanded their car. The victims complied, and said the suspects took off in both vehicles.
Investigators said they later learned the dark-colored sedan, which is seen in video of the carjacking, was the Toyota Camry stolen on May 17.
No arrests have been made, and MPD is asking anyone with information on who these suspects are is asked to call CrimeStoppers at 901-528-CASH.