OXFORD, Miss. (AP) – Mississippi's former higher education commissioner was named thenext chancellor of the University of Mississippi on Friday in a choice that wasmade public via a news release after an announcement ceremony was thwarted bystudent protesters' cries of "Shame! Shame! Shame!"
Glenn Boyce's appointment was supposed to be revealed at anon-campus hotel ballroom in Oxford, but protesters who were outraged over alack of campus input refused to be silent. After police wrestled studentprotester Cam Calisch out of the room, the university's police chief announcedthe event was canceled.
Less than an hour later, College Board trustees sent out a newsrelease announcing they had voted unanimously to appoint Boyce to the post.
Boyce was earlier hired by the university's private foundation tomeet with influential individuals about the search. Boyce denied then he wasseeking the job. He told The Associated Press, though, that he's motivated by adesire to serve a university that attracted him sight unseen to Mississippidecades ago from his native New York state. Boyce earned a bachelor's anddoctoral degree from Ole Miss, with a master's degree from Baptist-affiliatedMississippi College.
"I credit this university with giving me the leadershipskills and knowledge that I needed as I advanced throughout my career."Boyce said.
The 61-year-old deferred questions about the selection process totrustees, but acknowledged divisions.
"I'm going to work to unify the Ole Miss community," hesaid.
Ford Dye, an Oxford trustee who led the selection process, said inthe news release that trustees heard that people wanted "someone withstrong and experienced leadership skills, broad higher-education expertise, whoknows and understands our state."
"We listened, and believe Glenn exemplifies thosetraits," Dye said.
It's the second major Southern university in recent months where aleadership selection was marred by protests. Trustees at the University ofSouth Carolina in July went ahead with naming retired Army general Bob Caslenas president, even after students and professors said the search there wasflawed, protesting Caslen's lack of a doctoral degree or research universityexperience.
There are parallel issues at Ole Miss. Boyce served as presidentof central Mississippi's Holmes Community College from 2005 to 2014, earlierleading efforts in workforce development for Holmes and serving as assistantsuperintendent and principal in the Rankin County school district in suburbanJackson. He was hired to be associate higher education commissioner in 2014,but ended up as commissioner less than a year later when trustees' first choicebacked out.
Trustees voted in closed session to name Boyce on Thursday, afterinterviewing a number of candidates. However, campus groups had expected a secondround of interviews, with some consultation, followed by a finalist visitingcampus to meet with students, faculty, staff and alumni before trustees voted.
Matuh Abron, a member of Students Against Social Injustice and ajunior sociology major from Texas, said trustees were "railroading thiscandidate that no one in the university knew or had a chance to give feedbackon."
About 40 protesters filed into the campus ballroom where theannouncement was to be held, with dozens more outside. At one point, theycountered the traditional Ole Miss cheer of "Hotty Toddy" with"IHL, what the hell?" using the acronym for the official name of thegoverning body, the Board of Trustees of Institutions of Higher Learning.
Calisch, a senior anthropology major from Pensacola, Florida, saidshe hoped the protest would further a demand to dismantle the board and do moreto let the university govern itself. She said she wasn't arrested, but forcedto leave when she was picked up and wrestled out of the room.
She notes that campus groups voted in favor of moving a statue ofa Confederate soldier on the Oxford campus to a less prominent location, a movethat's awaiting a trustee vote amid opposition from some. That's just thecurrent battle in a seemingly never-ending struggle over how the universityshould deal with the symbolism of the Confederacy and white supremacy.
Boyce said he has "not made any commitments" in regardsto the statue, and said he would "visit" with campus groups about therelocation push.
Boyce also will inherit declining enrollment, an ailing footballteam, and heavy fundraising demands to pay debt for athletic facilities andraise money for a stalled giant science complex.
He pledges to be visible in student recruiting, including visitinghigh schools, a favored tactic of Mark Keenum, the president at rivalMississippi State University.
"We are going to redouble our efforts to recruit our in-statestudents, and our out-of-state students are very important," Boyce said.
He also promised more effective outreach to the conservativeRepublicans who run the state, saying he would "make our leaders feelwelcome to campus and show them the university is working effectively."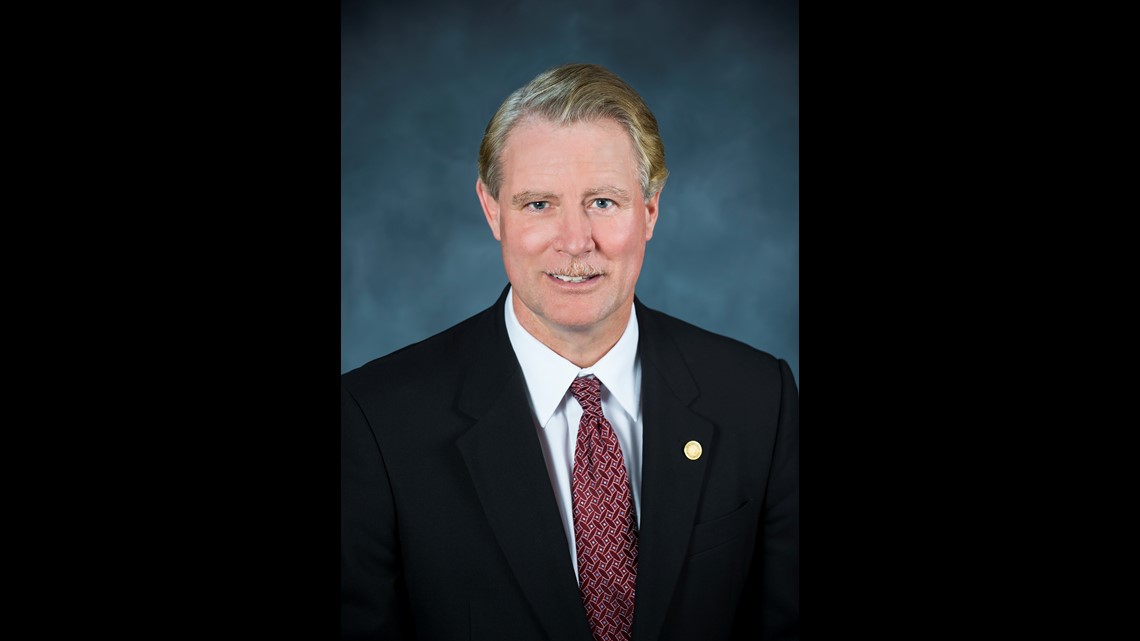 The Board of Trustees of State Institutions of Higher Learning (IHL) has voted unanimously to name Dr. Glenn Boyce as Chancellor of the University of Mississippi.

Boyce, a well-respected leader in higher education, most recently served as Commissioner of Higher Education for the State of Mississippi, before retiring in June 2018. In that position Boyce guided the Board of Trustees on all higher education issues and provided oversight of the system's eight public universities and academic medical center.

"Dr. Boyce has deep ties to the University of Mississippi and within our state." said Dr. Alfred Rankins Jr., commissioner of higher education. "He has a passion for the university, its students, faculty and administration."

Named commissioner of higher education on April 17, 2015, he has enjoyed an expansive career in secondary and post-secondary education. Serving as Commissioner for almost three years, Dr. Boyce provided leadership for the state's university system, which includes four research and four regional universities, one academic health science center and the executive office. As commissioner, Boyce oversaw a university system that serves more than 95,000 students, with nearly 28,000 faculty and staff, 1,666 buildings with 36.7 million square feet, and a $4.5 billion operating budget. Under his leadership, the university system set record enrollments, awarded record numbers of degrees, launched a statewide program, Complete 2 Compete, to increase the number of degree holders in the state, worked to be more responsive to the needs of business and industry and streamlined operations to increase efficiencies.

"I am honored to be given this opportunity by the Board of Trustees and the Ole Miss family," Boyce said. "As an alumnus, I am deeply appreciative to the university for providing me the leadership skills and intellectual knowledge necessary for advancing my career. I am humbled by the responsibility given to me. Together, we will strive to make the state's flagship institution the most student-centered university in the nation, providing them with the education necessary to become the most creative, innovative, and entrepreneurial-minded students around. Our students will be at the forefront of designing and leading Mississippi's future. All this begins with the best faculty, staff, technology, facilities and supportive alumni. I believe those are already in place and as Chancellor, I am committed to building upon this solid foundation. I want the students of today and tomorrow to know their dreams are important, and this is a place where dreams are realized."

Prior to his tenure as commissioner of higher education, Boyce served as associate commissioner for academic and student affairs for IHL. He joined IHL after serving as president of Holmes Community College for more than nine years.

Buffkin / Baker, a national retained search firm, conducted the Chancellor search on behalf of IHL. A Campus Search Advisory Committee and campus constituency groups provided input throughout the process.

"As a leader in education, Dr. Boyce has a great track record of success," said Dr. Ford Dye, Vice President of the IHL Board of Trustees and Chair of the Board Search Committee. "During the search process, our alumni, faculty, students, staff and community members provided invaluable feedback about the qualities they expect in the next University of Mississippi Chancellor, specifically citing a need for someone with strong and experienced leadership skills, broad higher-education expertise, who knows and understands our state. We listened, and believe Glenn exemplifies those traits. His background and experience combine to make him the perfect choice to lead an outstanding public research university like ours to new levels of success."

Boyce has served on numerous regional and statewide boards throughout his career. He was a trustee for the Southern Association of Colleges and Schools Commission on Colleges, the regional body for the accreditation of degree-granting higher education institutions in the Southern states. It serves as the common denominator of shared values and practices among the diverse institutions in Alabama, Florida, Georgia, Kentucky, Louisiana, Mississippi, North Carolina, South Carolina, Tennessee, Texas, Virginia, Latin America and other international sites approved by the Commission on Colleges that award associate, baccalaureate, master's, or doctoral degrees.

He was also on the board of directors of the Mississippi Commission on College Accreditation. This board is responsible for ensuring that all academic degree-granting institutions statewide, including both public and private sectors, are held to a shared standard of accountability.

Boyce served as a board member for the State Longitudinal Data System (SLDS). The SLDS securely and efficiently facilitates research and analysis and provides linkages between early childhood, K-12, postsecondary education, and the workforce. Mississippi was one of the first states in the nation to develop a data system to link, match, and share education and workforce data leading to an enriched ability within the state to improve career-readiness outcomes and enhance success in the economy.

He served for years as co-chair of the Education Achievement Council, established by state law to ensure all levels of education, state leaders and the business community work collaboratively to increase educational attainment in the state.

A collaborative effort between the university and community college systems, Complete 2 Compete (C2C) is a statewide program focused on encouraging Mississippi adults who have completed some college, but no degree, to return to college and complete the requirements necessary to earn their degrees. Since launching the C2C website in 2017, 16,400 Mississippians have applied to finish their degrees; 1,084 students have enrolled in a university or community college to finish their degrees and 1,267 degrees have been awarded. The total return on investment from C2C to date is $5,866,436.

Dr. Boyce holds a bachelor's degree in education from the University of Mississippi, a master's degree in education administration from Mississippi College and a doctorate in education leadership from the University of Mississippi.

He will begin serving as Chancellor on or before October 13, 2019.

– MS Institutions of Higher Learning