MEMPHIS, Tenn. — Local 24 News' own Jeni DiPrizio is going to be the "honored hero" for the Leukemia and Lymphoma Society fundraiser The Big Climb. The goal is to raise $125,000 in Memphis.
The Big Climb fundraiser started last year, and was held in seven cities. This year it's expanding to six more cities, which includes Memphis for the first time. And it's the first major fundraiser the group has done in the bluff city in more than a decade.
The Leukemia and Lymphoma Society funds research and helpspatients with education and financial support, such as doctor co-payments. It is the largest non-profit group devoted to creating a world without blood cancer.
So what is The Big Climb? Participants will climb 31 flights of steps at the I-bank building at One Commerce Square in downtown Memphis. It will take place April 18, 2020.
"I have never climbed 31 flights of steps. This is going to quite a challenge," said Jeni. "I'm told it's a lot of stairs. I am hitting the stairmaster ASAP."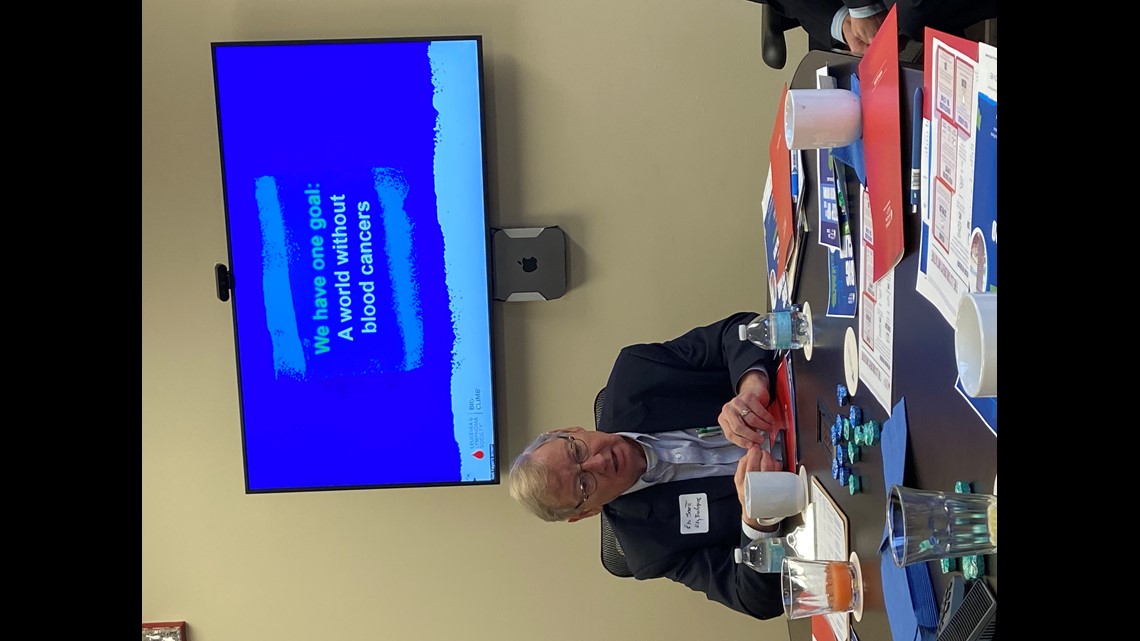 Local I-Team Senior Investigator Jeni Diprizio was diagnosed with Hairy Cell Leukemia in 2018. She first discovered there was a problem Memorial Day weekend 2018.
Jeni said she was at the lake when one of her friends noticed she had bruises all over her body. She first thought it was from getting bumped around on her boat, but her friend suggested that she needed to get it checked out.
During that same time period, Jeni said she had been experiencing back pain. Her chiropractor suggested an MRI, but Jeni said she kept putting it off. After the multiple suggestions, Jeni decided to go get the MRI.
The MRI showed she had an enlarged liver and spleen.Blood tests revealed her blood counts were way off, so she was sent to an oncologist. After additional liver and bone marrow biopsies, it was confirmed she had hairy cell leukemia.
Hairy cell leukemia is a rare form of leukemia. It is called hairy cell because the cells look hairy under a microscope.
In August 2018, Jeni began treatment. She started with a week of chemo taking a drug called cladribine and then an eight-weektreatment of rituximab, which began in January 2019. During her treatment, Jeni was at home confined to the house because her blood counts were so low. She only left the house to go to the doctor's office for blood tests, and when shel eft she wore a mask.
Her counts did recover enough to return to work in late 2018, before beginning the second round of treatment in January and February of 2019.
Jeni is now remission and she says life is pretty much back to normal.
Hairy cell leukemia is a type of leukemia that is treatable but not curable. That means Jeni will have this cancer for the rest of her life. While she is remission now, at some point she may have to go through treatment again.
Knowing that she and so many others with different types of blood cancers need treatment is why Jeni has decided to participate in BigClimb Memphis. She wants to support LLS's mission of raising funds and awareness for a cancer cure. Jeni said she knew very little about blood cancers before her own diagnosis.
"I am excited to be the honored hero for the inaugural Big Climb in Memphis," said Jeni. "I hope people will join me on the climb, make a donation, or just come to the event and cheer me on."
– Written in collaboration with the Leukemia and Lymphoma Society: The Big Climb