MEMPHIS, Tenn. (localmemphis.com) – An arctic front is approaching the Mid-South, and with it,the chance for some winter weather.
Most of Monday will see rain, but as the sun sets, we couldstart to see the transition in NE Ark into sleet. Local 24 meteorologistChelsea Chandler expects that to make its way into the Memphis area closer to 8:00p.m. to 9:00 p.m. and into NE MS closer to Midnight.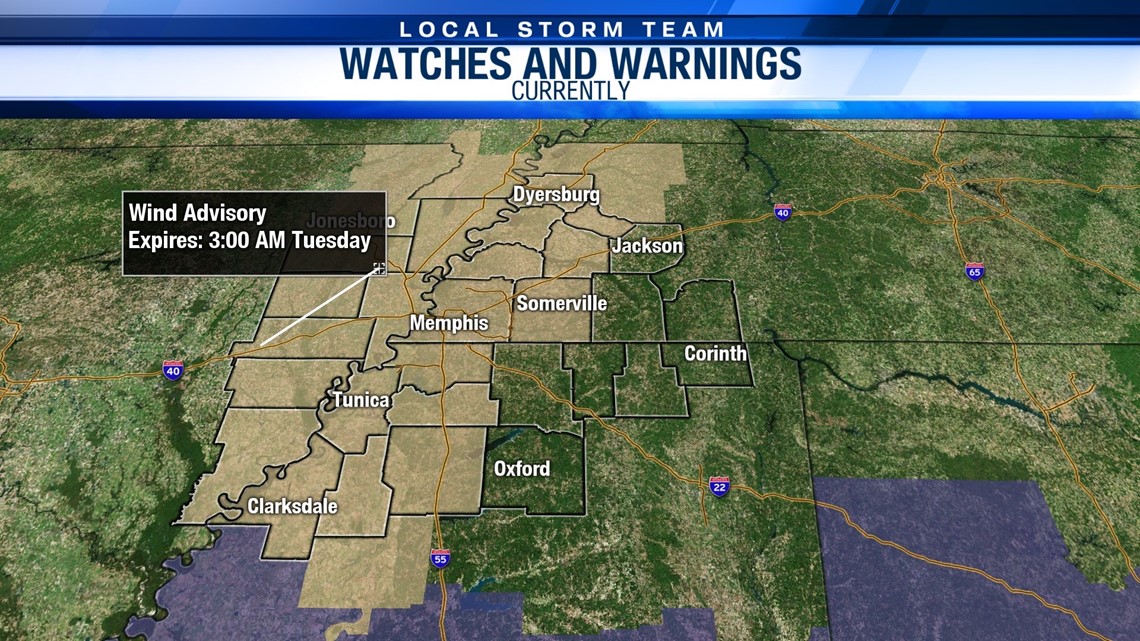 After the sleet, we could also see some flurries.Accumulation is not expected for most because of how warm our ground will beafter this weekend and Monday's temps in the 50/60s. However, roads can't bepre-treated due to the rain so that will be something you will want to bemindful of in the morning and plan to give yourself extra time.
If anyone sees any accumulation at this point, it looks likeit will be those along and north of I-40, about .5″ of an inch, mostly onelevated surfaces like your roof and on your grass.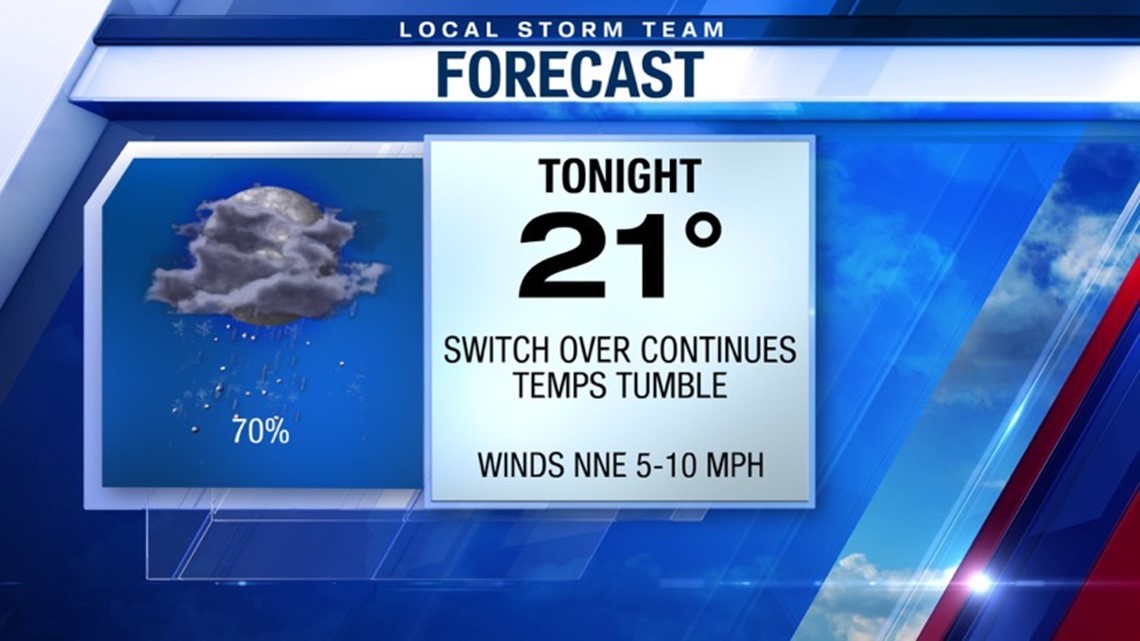 The BIGGER concern is the cold air coming in and drasticallydropping our temps overnight. By the Tuesday morning commute, we will be in theteens and low 20s, feeling like single digits. We are also under a WindAdvisory until 3:00 a.m. with that arctic air gusting in at 35mph+ andconsistently close to 20mph.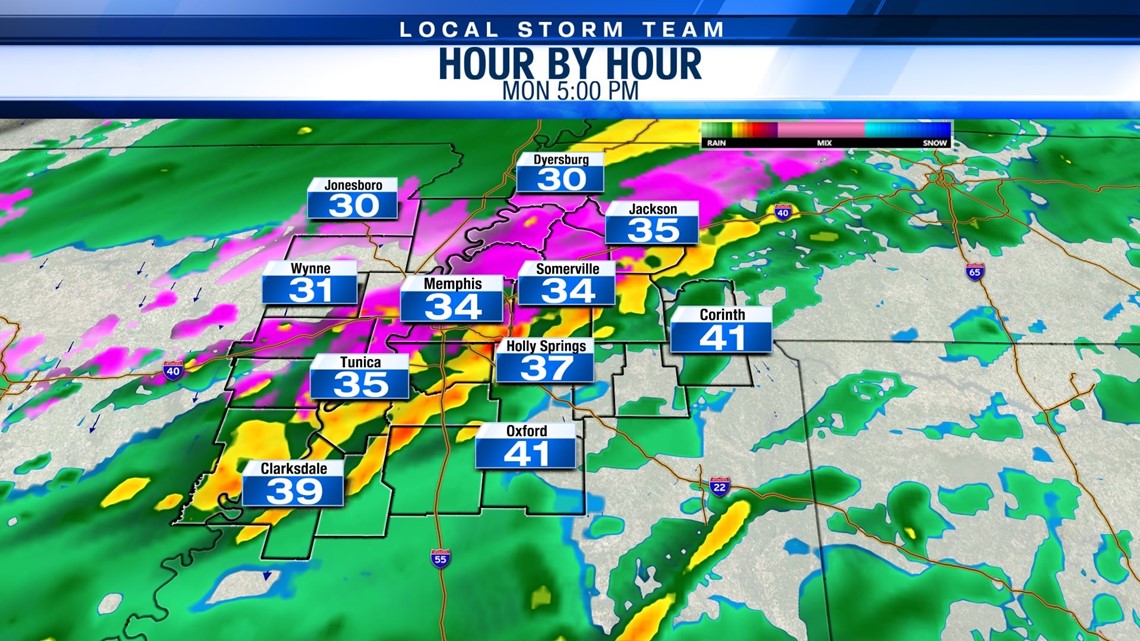 Take the time now if you can to take care of your pipes andplease bring your pets inside tonight!
The following is a statement from the City of Memphis:
The Division of Public Works employees are prepared for the forecast of a possible wintery mix. We are closely monitoring weather conditions and will continue to do so throughout today and will adjust the city's snow/ice operation based on needs.  

The city's primary focus during inclement weather periods is to first treat major streets with inclines/declines, as well as any bridges and overpasses. Secondly, crews will treat the remaining major streets on an as-needed basis.

Emergency service providers such as hospitals, police precincts and fire stations will also receive special considerations during inclement weather. The city is reminding citizens to use caution as they travel on the roadways during inclement weather conditions.