MEMPHIS, Tenn. — Memphis Police said at least three teens are being charged in connection with two shootings Tuesday night that ended with six people injured and triggered a lockdown at Methodist North Hospital.
What happened?
Around midnight on Tuesday, Memphis Police officers with the Appling Farms station were working a traffic stop near the 5700 block of Raleigh LaGrange Road when they heard several shots and saw a white SUV head north on Sycamore View Road. The officers headed to where they heard the shots but never found a victim.
Investigators said the officers began checking apartments north of Raleigh LaGrange on Sycamore View and found a white Infiniti QX50 at the Tanglewood Apartments. They said the vehicle had been stolen in Collierville, and had bullet holes and a gas pump hanging from the gas tank.
Investigators said MPD was called to Methodist North Hospital on New Covington Pike around 12:45 a.m. Tuesday, where six shooting victims had arrived at the emergency room. Officers also found another disabled vehicle struck by gunfire in the 4000 block of Austin Peay Road not far from the hospital.
Methodist North Hospital was placed on lockdown after the last shooting as patients were being treated.
The investigation
Memphis Police Investigators said they determined three teens—19-year-old Reginald Felix, a 16 year-old, and a 17-year-old—had been in the stolen Infiniti when someone shot at them in the 5700 block of Raleigh LaGrange Road.
A fourth person — a 25-year-old man — was also hit at that time and taken to Methodist North.
Police said two others at the Tanglewood Apartments — a 14-year-old and another 25-year-old — took the teens from the stolen Infiniti to Methodist North Hospital. While on the way, investigators said someone in a dark-colored vehicle shot at the car full of people not far from the hospital. MPD said the five people inside jumped out of the car— the one police found disabled on Austin Peay Road—and ran to the hospital.
Conditions of those shot
Two of the six victims were taken to Le Bonheur Children's Hospital, where a 14-year-old remains in non-critical condition and a 16-year-old was released and taken to Juvenile Court.
The four others were taken to Regional One Hospital, where two 25-year-old men and a 17-year-old male remain in critical condition. One other— 19-year-old Reginald Felix— was released and taken into police custody.
Charges
Police said Felix, the 17-year-old still at Regional One, and the 16-year-old released from Le Bonheur all face charges of Theft of Property $10,000 - $60,000. The 16-year-old was taken to Juvenile Court.
Investigators are still trying to determine how, or if, the victims and suspects knew each other.
Anyone with information is asked to call Crime Stoppers at 901-528-CASH.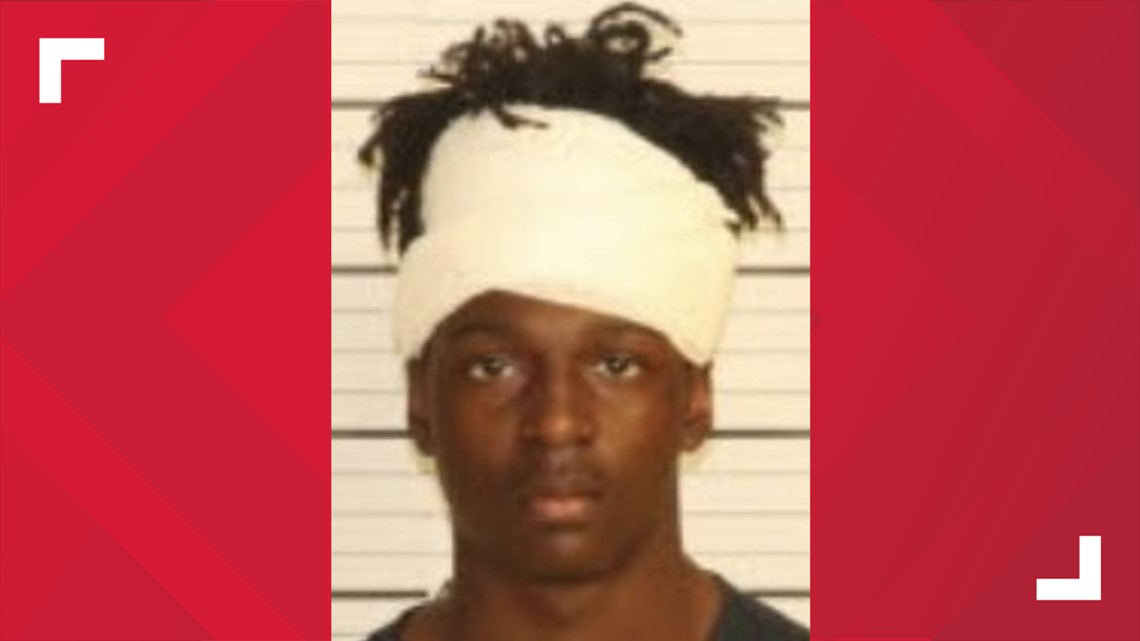 Statement from Methodist North Hospital
Methodist Le Bonheur Healthcare released this statement Tuesday afternoon:
"Early this morning, six injured young people were treated at Methodist North Hospital and transferred to Regional One and Le Bonheur after a shooting in the Raleigh community of Memphis. This incident did not occur on or near our hospital campus. Our medical staff worked quickly to stabilize the injured and get them the care they needed. We appreciate the swift action from our staff to guide patients away from the ED waiting area so our security team and Memphis Police Department could respond quickly. Violence is a national epidemic in communities around the country and Mid-South is not immune from it."
Reaction
Congressman Steve Cohen of Memphis issued a statement Tuesday morning, saying, "This must stop. We just lost two of our community leaders in Whitehaven. These shootings seem like regular, every-day occurrences. But they can't be. It's a danger to every Memphian and a danger to Memphis as a city. I will continue to fight for gun safety legislation at the federal level and join all of the local officials in making a commitment to support more funding and support to stop the killing. My thoughts go out to the victims' families and loved ones."
Editor's Note: MPD dispatch originally believed eight victims were injured in the shooting. Sources later confirmed that there were only six shooting victims.