MEMPHIS, Tenn. — Four of five former Memphis Police officers charged with murder in the beating death of Tyre Nichols cannot work as law enforcement officers again in Tennessee, a state panel decided Friday.
The former officers have 30 days to appeal.
Neither the fired officers nor their attorneys showed up for a hearing Thursday in their cases in front of the panel. They were also not present for Friday's vote.
The Memphis Police Department has also requested the decertification of three other former Memphis officers, including one who retired before he could be fired.
The fifth former officer charged, Tadarrius Bean, has not yet had his decertification hearing in front of the commission. Neither have two former officers who were not charged: Preston Hemphill, who was terminated after firing a stun gun at Nichols during the traffic stop; and Lt. DeWayne Smith, the supervising lieutenant who arrived on scene after the beating, who retired instead of being fired.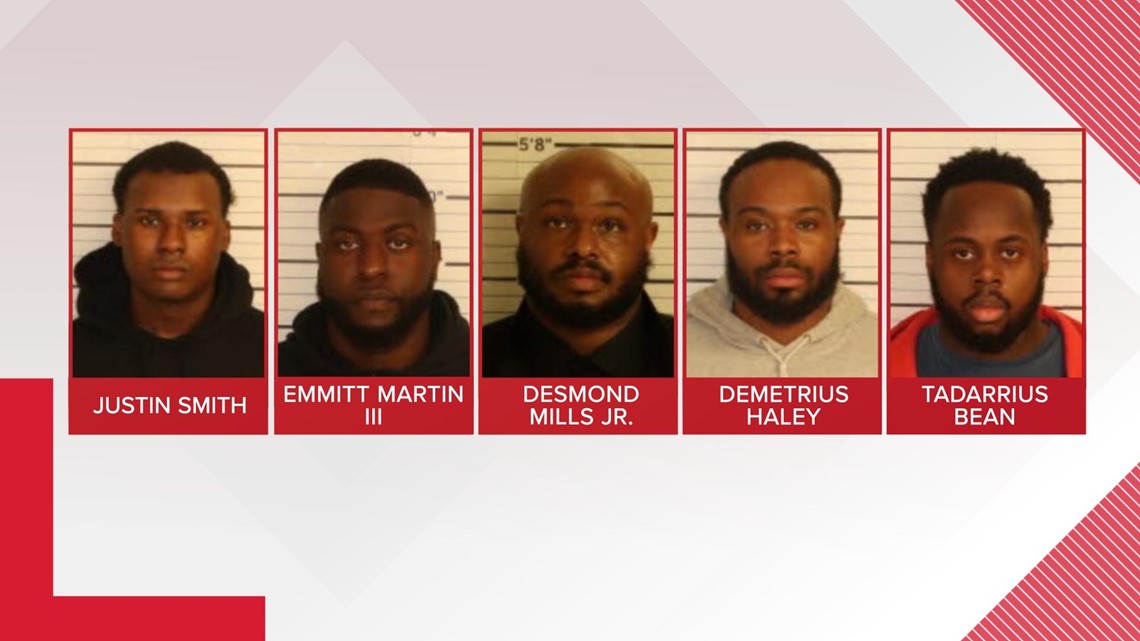 Bean, Hemphill and Lt. Smith are scheduled to appear for their decertification hearings at later dates.
Decertification permanently bans the former MPD officers from working as law enforcement officers in the state of Tennessee. The decertification process is separate from the criminal case brought against the former officers for Nichols' alleged murder. The officers have not been found guilty of any charges in the court of law, and the criminal case is ongoing.
In addition to second degree murder, Haley, Martin, Smith, Mills, and Bean all face charges of aggravated assault – acting in concert, aggravated kidnapping causing bodily injury, aggravated kidnapping while possessing a weapon, official misconduct thru unauthorized exercising of official power, official misconduct thru failure to perform a duty imposed by law, and official oppression.
P.O.S.T. abides by rules and regulations, setting distinct grounds for decertification of certified law enforcement officers. The grounds for decertification of a Tennessee law enforcement officer can be found in the POST Commission rules here.
The MPD disciplinary report detailed several ways the officers charged in Nichols' murder were determined to be in violation of law enforcement protocol.
A judge stepped in earlier this month to temporarily block the police department from releasing disciplinary files and additional video from their investigation. Authorities have already released other footage from police body cameras and a surveillance camera that provides a detailed look at the police pummeling Nichols.
Body cameras of some of the five officers charged in Nichols' death recorded them beating him, propping the badly injured man in handcuffs against an unmarked police car and ignoring him as he struggles to stay upright.