Crump, several other attorneys, and the family of Gershun Freeman held a news conference Friday afternoon. They are calling on the Department of Justice to investigate the circumstances of the 33-year-old's death at the Shelby County Jail after an altercation with corrections officers on Oct. 5, 2022.
"This isn't the first allegation of brutality of marginalized people at the Shelby County Jail," said Crump at the news conference. "Just because you are a detainee at the county jail does not mean the jailers get to be the judge, the jury, and the executioner."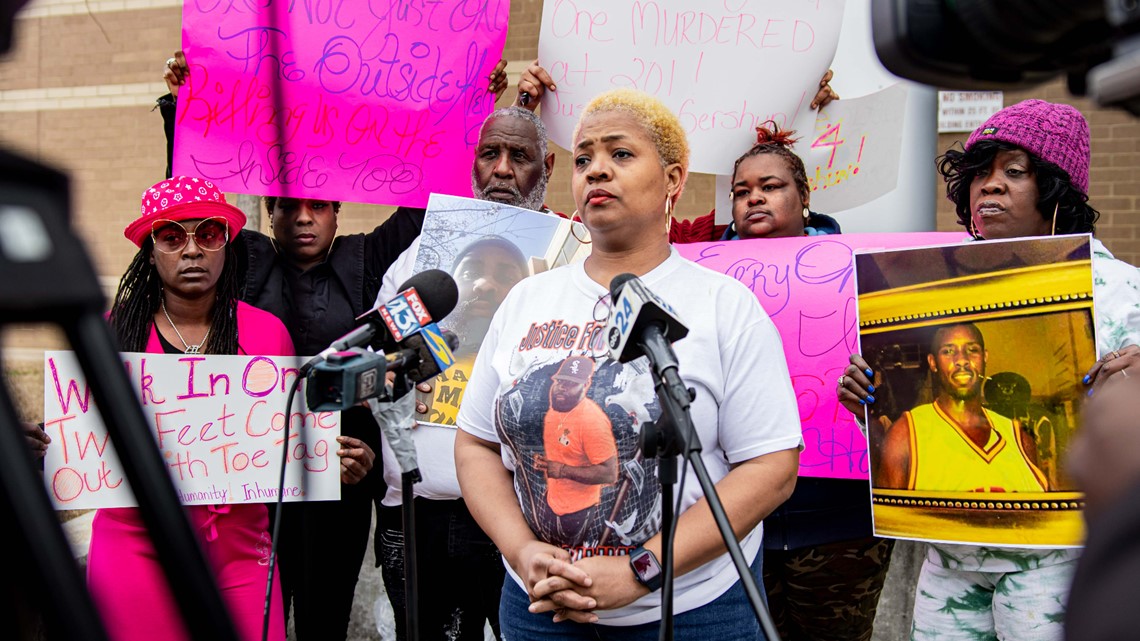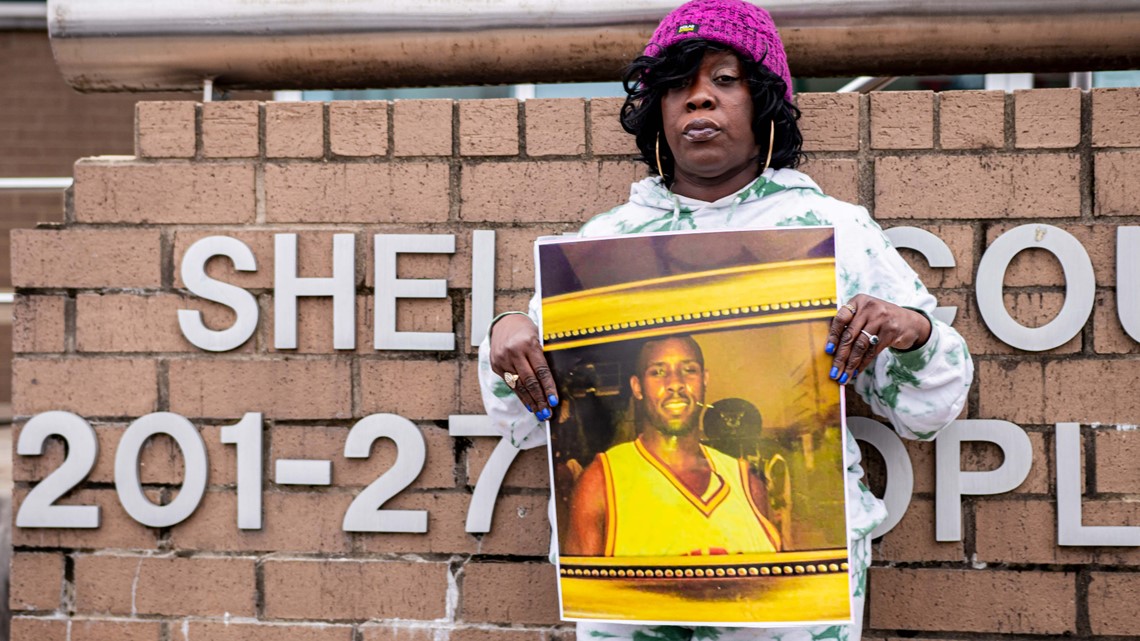 Crump also said they will be bringing a wrongful death lawsuit.
Attorney Jake Brown said there is video showing Freeman naked, officers coming to his cell, then Freeman outside of the cell - but not how he got out of the cell. He said the video they were shown were clips, but not the full extent of what happened.
Brown said the video showed officers then descended on Freeman, striking him repeatedly with fists, batons, and kicking him after he was sprayed with pepper spray. Brown said the video showed Freeman running to another floor, and the officers catching up to him and lying on top of him. He said that is where Freeman died, and that the video showed a pool of blood on the ground as Freeman was taken away.
That video has not been released to the public, and Crump said they are asking for that to happen.
"It is eerily similar to what we saw in the Nichols' video," said Crump.
Attorney Brice Timmons said in 2000, the Department of Justice conducted an investigation into violence and conditions at the Shelby County Jail, and that things improved after that. But now 22 years later, "it has gone backwards," he said. He said they attorneys want a re-introduction of a consent decree from 2000, in order to "make them reform the jail."
"This is not a prison. It is a jail. The people detained at 201 Poplar have not been convicted of crimes. They are charged, but many will be released, have charges dismissed, will be exonerated," said Timmons.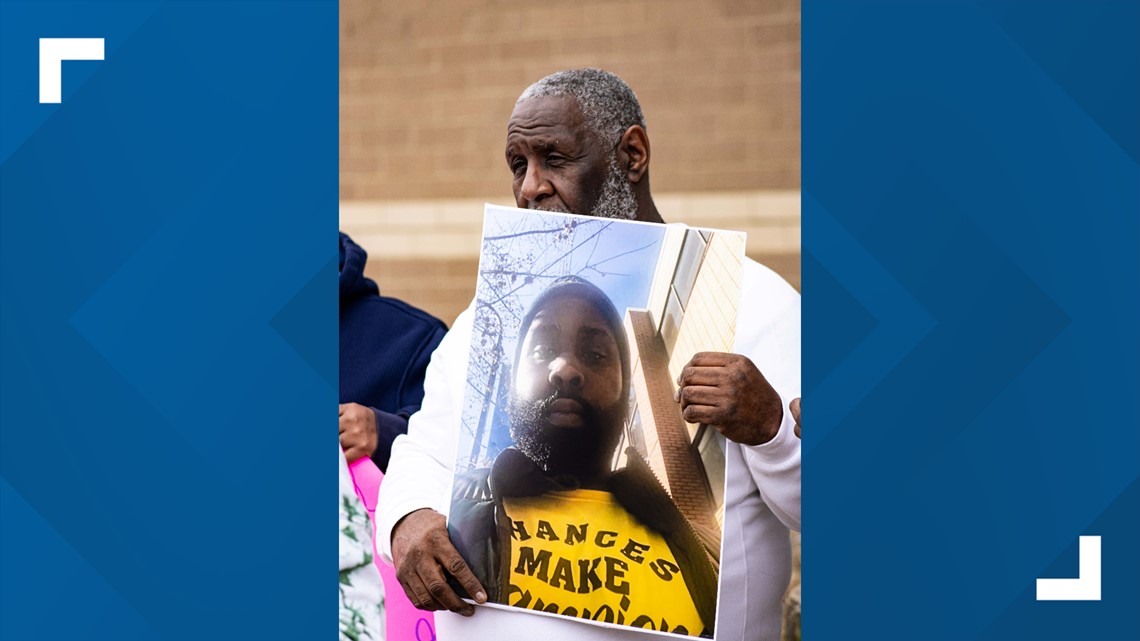 "As a commissioner, as a father, as a Black man, we are painfully aware that once you go into 201 Poplar, you may not be able to come out the same way you went in, and that's a problem," said Memphis-branch NAACP Van Turner.
The TBI was called in to investigate the inmate's death at 201 Poplar at the request of Shelby County District Attorney Steve Mulroy.
"The District Attorney's office is aware of the death that occurred in the Shelby County jail Wednesday evening and has called Tennessee Bureau of Investigations to investigate. The investigation is ongoing and we have no further details at this time," Mulroy said at the time.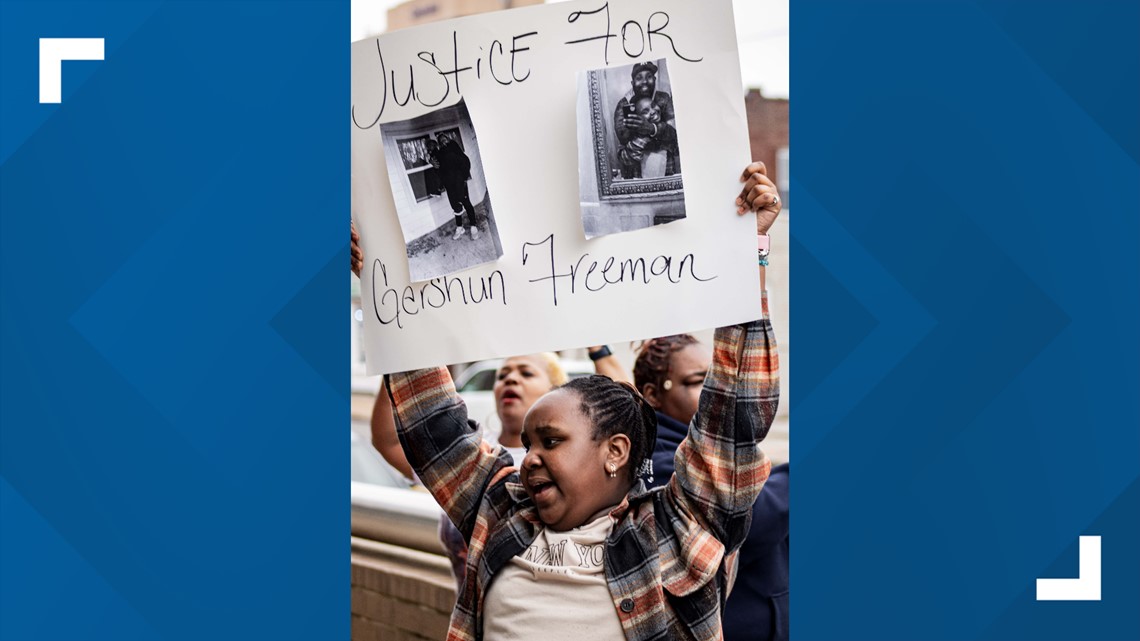 The autopsy report for Freeman was released to ABC24 last week. It said Freeman died of "exacerbation of cardiovascular disease due to physical altercation and subdual." It also showed Freeman had multiple bruises and contusions on his body, as well as a deep cut on his scalp and a healing stab wound on his back.
Freeman's manner of death was listed as a homicide.
Thursday, activists rallied in support of Freeman and his family.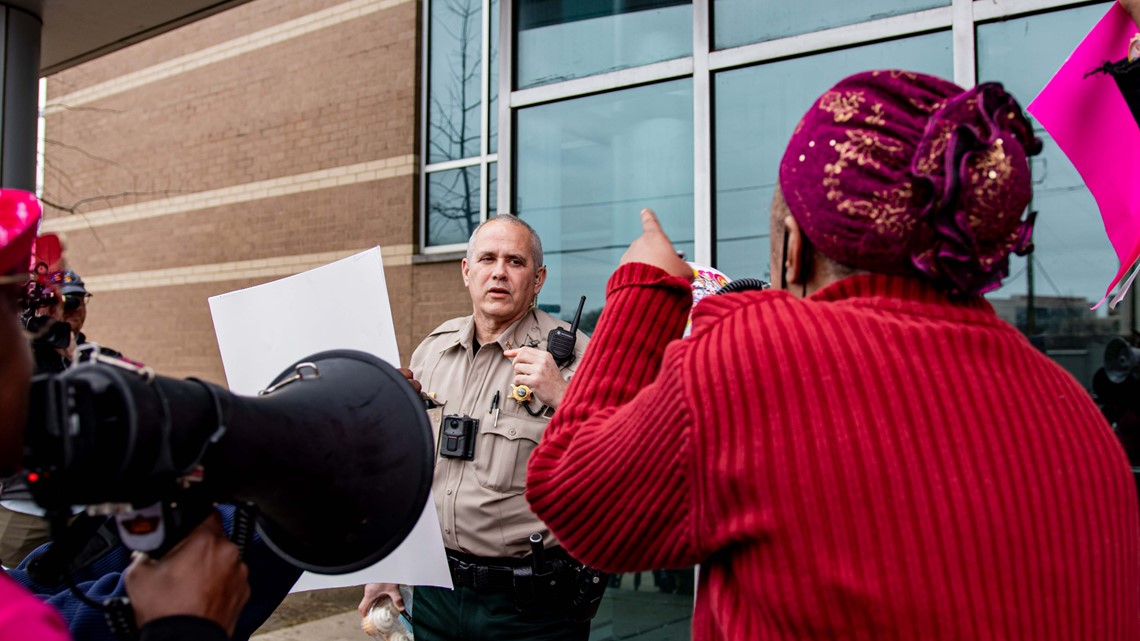 "The family wants justice, that's what we want," said family friend Sherita Miller. "We've had a delayed grieving process because this happened in October, and here it is February, and we still don't have any answers, so we can't move on until we know the truth."