MEMPHIS, Tenn — According to Boy Scout Troop 457, only 4% of Boy Scouts achieve the highest ranking Eagle award, and when they do, they're traditionally recognized during an Eagle Scout award ceremony.
Saturday, COVID-19 concerns forced the troop to get creative when recognizing new Eagle Scout Phillip LaVell Twilley.
Members celebrated Twilley's accomplishments with an outdoor ceremony from a distance on the sidewalk in front of his Cordova home.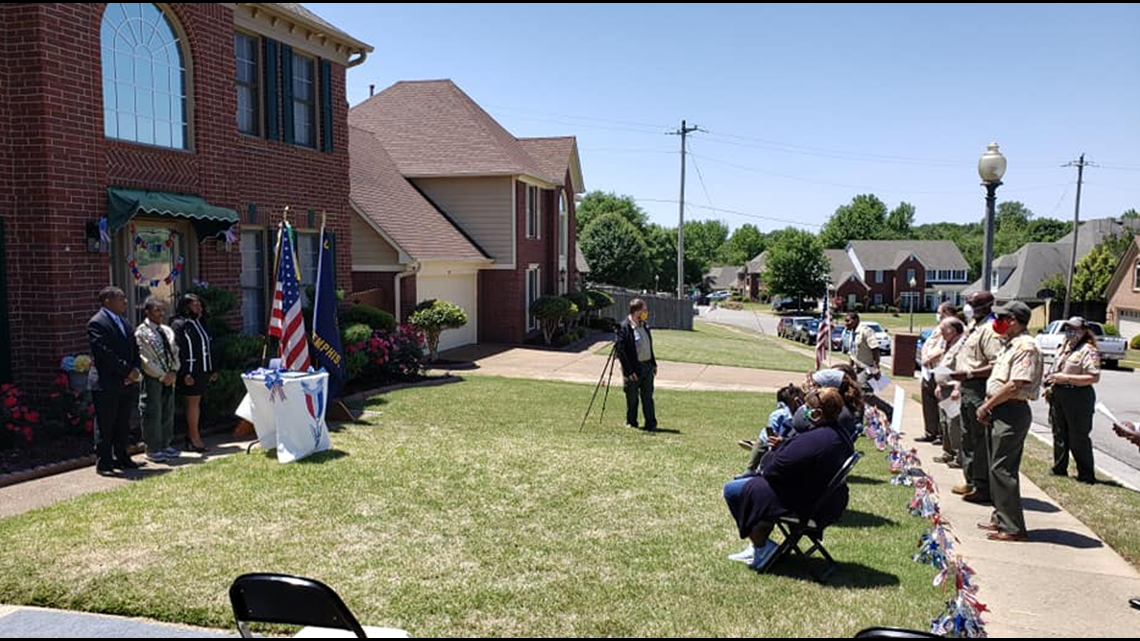 His greatest accomplishment, the Eagle Scout project was called the "Garden of Love" a seating area for the elderly at the Hill Chapel MB Church.
The garden consisted of two picnic tables, three flower beds, a bird bath and a charcoal grill.
After the ceremony, troop members, family, and friends celebrated him with a congratulatory parade.
Twilley joined the Cub Scouts in the second grade. So far, he has earned 60 merit badges.
The Cordova High school graduate plans to join the US Navy in the fall.