MEMPHIS, Tenn. — In honor of Memorial Day, Carry the Load will continue its nationwide Memorial May Campaign relay walk in Memphis, remembering fallen soldiers and first responders.
Carry the Load is a non-profit organization that brings awareness to the meaning of Memorial Day.
"Our volunteers tell us that participating in Carry The Load has given them a deeper connection to those who serve and a greater appreciation for the sacrifices made for our freedom," Carry the Load said.
The organization travels across the U.S. during the entire month of May, walking over 20,000 miles through 48 states and hosting more than 85 rallies to honor those who lost their lives while serving their country.
The organization began its annual national relay walk in 2011.
The relay walk in Memphis began at Germantown Fire Station 1 at 8 a.m. Supporters made a total five stops throughout the city, visiting REI, University of Memphis Campus Recreation, The Home Depot on Polar, Martyrs Park, and West Memphis Fire Station #3 in West Memphis, Arkansas.
Here's where the relay will be stopping in Memphis: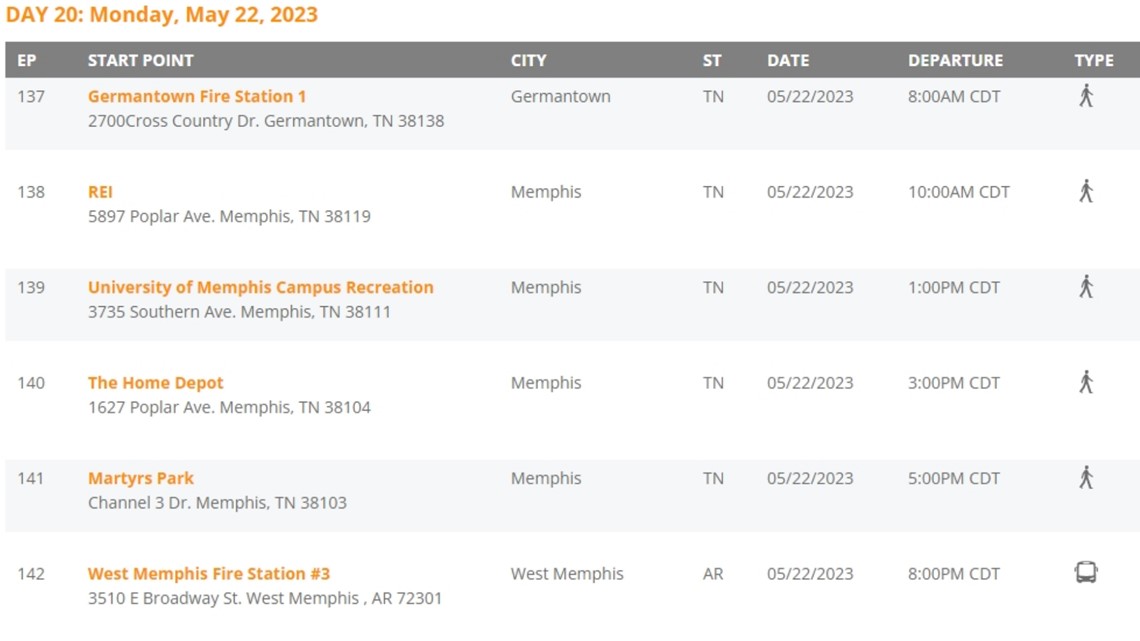 To view the full schedule, click here.