MEMPHIS, Tenn. (localmemphis.com) – It's hard to believe, but summer break is nearly over, andchildren are about to head back to the classroom. Help Local 24 Cares and the Boysand Girls Club of Greater Memphis "Stuff the Bus." 
We are collecting school supplies for local children.
Composition notebooks
Kleenex
Pencil bags
#2 pencils
Highlighters
Scissors
Wide-ruled notebook filler paper
3 x 5 index cards.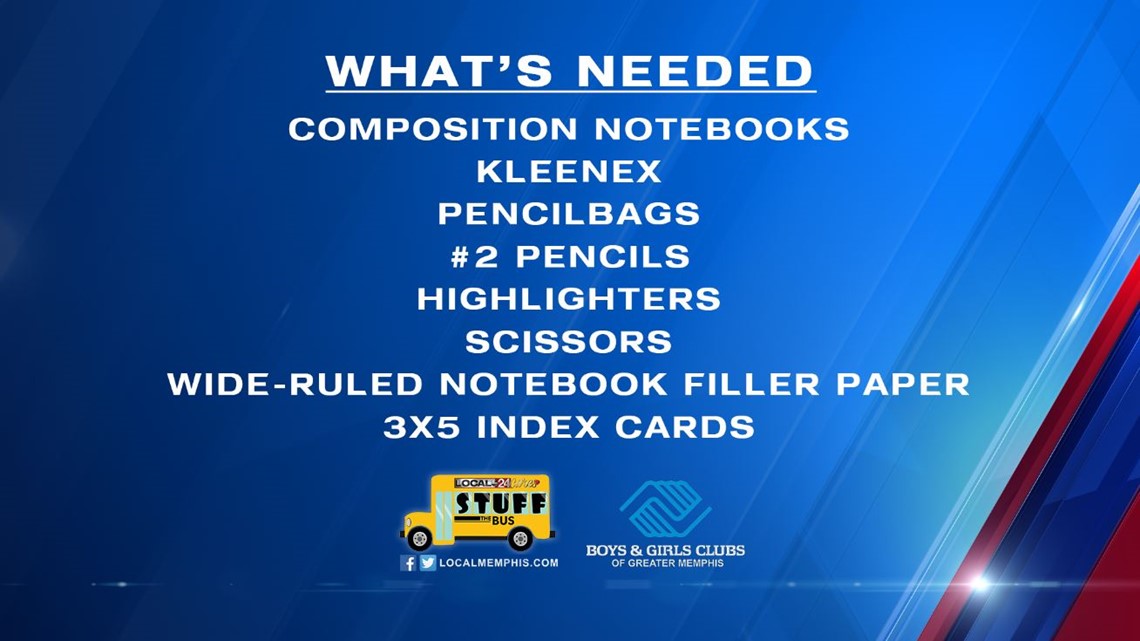 You can drop off your donated supplies at any area Sam's Club or the Academy Sports location at Giacosa off Germantown Pkwy., starting Monday, August 5, 2019.