Nichols died three days after a traffic stop by Memphis Police on Jan. 7. Video of the arrest was released on Jan. 27.
ABC24 obtained the officers' files Tuesday night.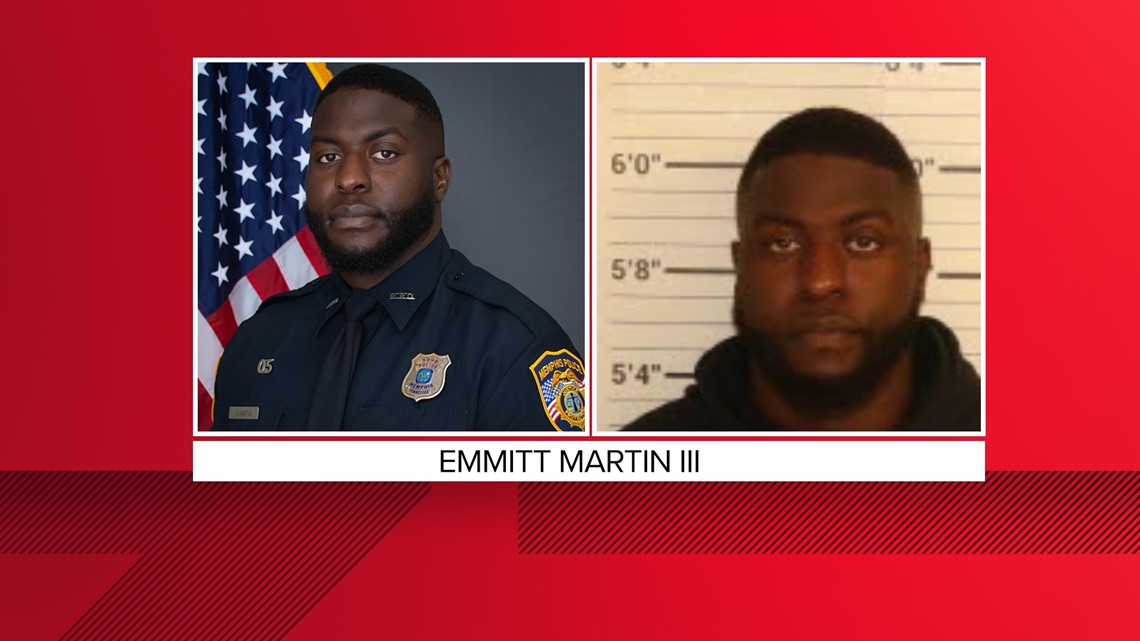 Emmitt Martin III
Emmitt Martin was hired by the Memphis Police Department on March 19, 2018. He joined the SCORPION unit in limited duty on July 2, 2022, and in full on November 16, 2022.
His file contains two suspensions:
Martin was suspended for one day without pay after he failed to file a report after responding to a domestic disturbance call in September 2020. Martin said he didn't believe an offense report was necessary because everyone in the house was intoxicated and that the domestic dispute allegations were being made in retaliation to personal allegations being made between the parties. The alleged victim didn't want him to file the report, but the complainant did. Memphis Police policy and state law require officers to make a complete report of domestic abuse calls, according to the files. "Officer cannot base their decision to arrest based on the victim's consent or on the perception of the victim's willingness to cooperate with prosecution," the file states.
In 2019, Martin was suspended for three days without pay after a loaded revolver was found in the backseat of a squad car. According to the personnel file, Martin admitted to not performing required proper inspections before and after his shift. During the shift, Martin and his partner arrested two drivers. One was transported to jail. Another officer discovered the handgun on the following shift.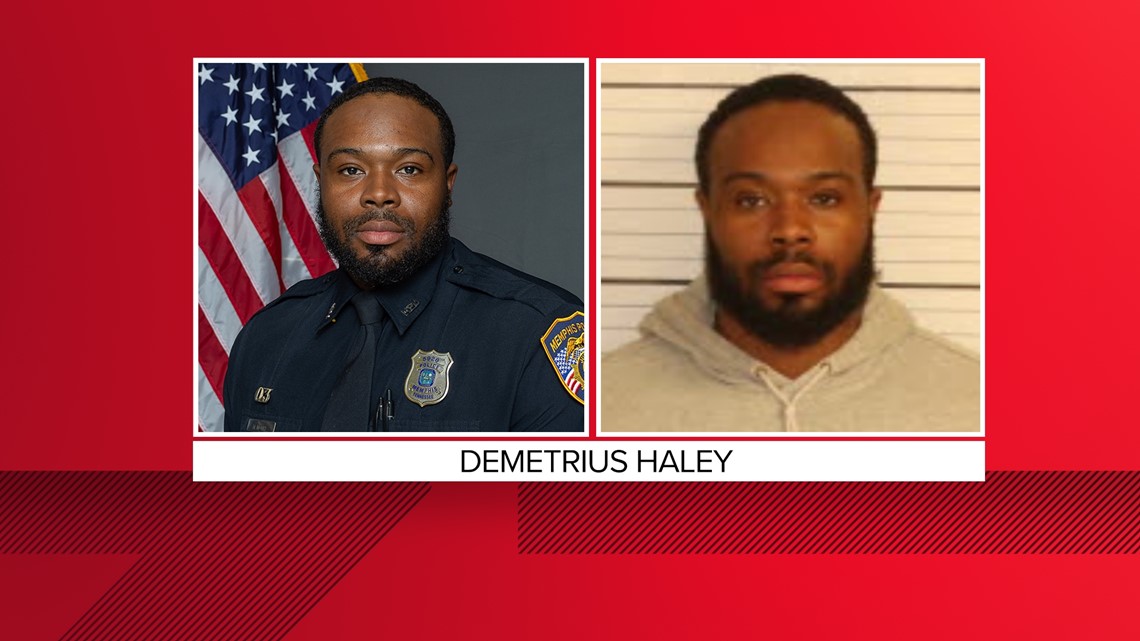 Demetrius Haley
Demetrius Haley was hired by the Memphis Police Department on August 3, 2020.The file does not say when he joined the SCORPION unit. His file contains one written reprimand, and an incident where a charge was dropped:
In February 2021, Haley was disciplined after failing to complete a required "Response to resistance" form following an incident in which a woman suffered a dislocated shoulder during an arrest. Haley said he assisted other officers in handcuffing the woman and putting her in the back of his squad car. In his administrative hearing, Haley said he was "simply mistaken" as to the "amount of force necessary" required to fill out the form. He received a written reprimand.
On August 14, 2021, Haley was charged with "Damage to Motor Vehicles" after an incident where he allegedly struck a stop sign with his patrol car while responding to a fellow officer's call for help. Haley said he was concerned about another officer's safety when he struck the sign while making a turn at a high rate of speed. "Officer Haley took full ownership for the accident and was very humble during the hearing," the hearing summary form states. The charge was dismissed on Jan. 10, 2022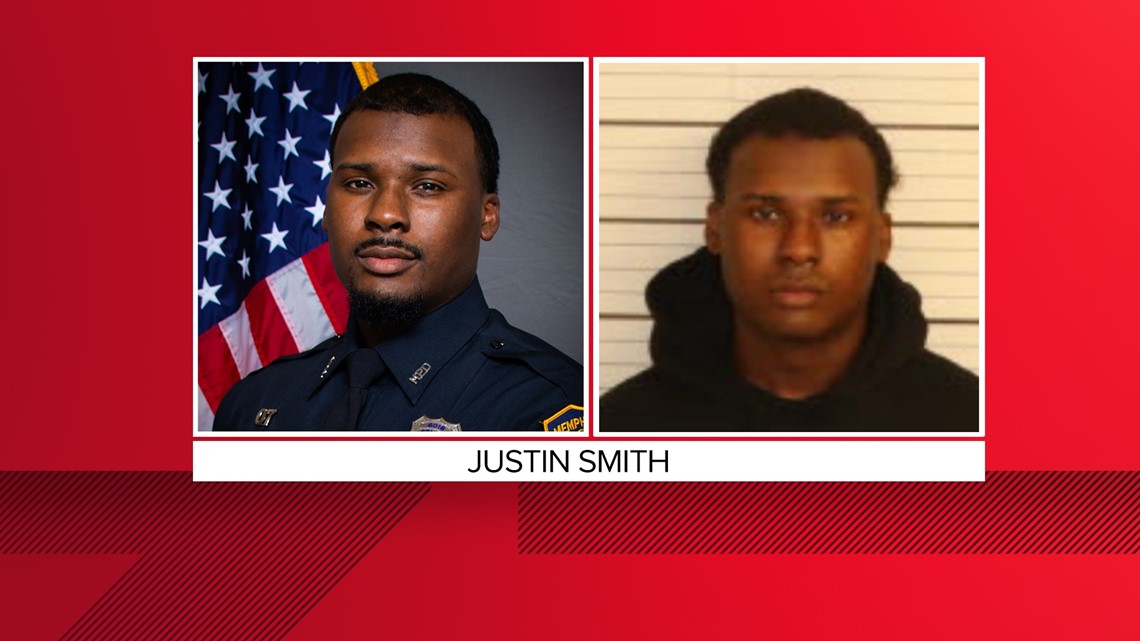 Justin Smith
Justin Smith joined the MPDin March 2018. He joined the SCORPION unit on Oct. 3, 2020.
Smith's file contains one suspension:
Smith received a 2-day suspension without pay after being involved in an accident in his police unit in Jan. 2021. According to the file, Smith was issued a "Failure to Maintain Proper Control" citation after his vehicle overtook another vehicle, causing it to spin and hit a third vehicle. Smith and the driver of the second car were both taken to the hospital in non-critical condition. In a disciplinary hearing, Smith took responsibility for the accident, saying "excessive speed" had played a role. He noted "his memory is somewhat unclear due to his minor head injury caused by deployment of airbag."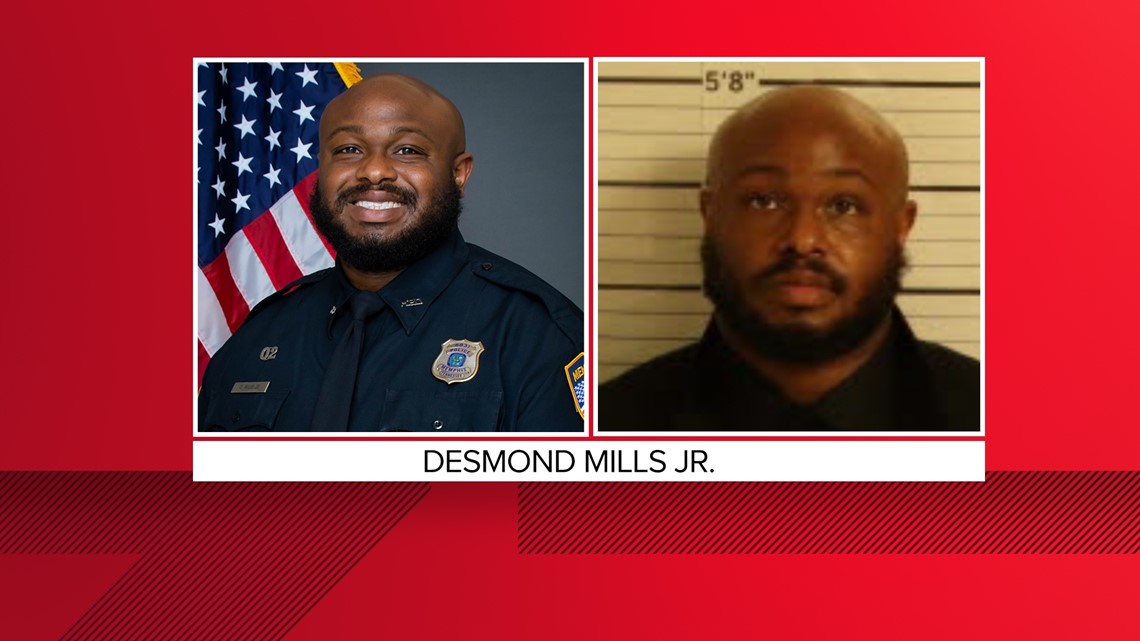 Desmond Mills Jr.
Desmond Mills began work with the city of Memphis in March 2017. He joined the SCORPION unit on May 30, 2020. His file contained two written reprimands:
Mills was disciplined after failing to complete a required Response to Resistance form after a March 2019 incident where he said was assisting other officers gain control of a woman so they could place handcuffs on her.
That same month, Mills dropped a Personal Digital Assistant and it was run over by another vehicle. He received a written reprimand for "Rough or Careless Handling of Equipment".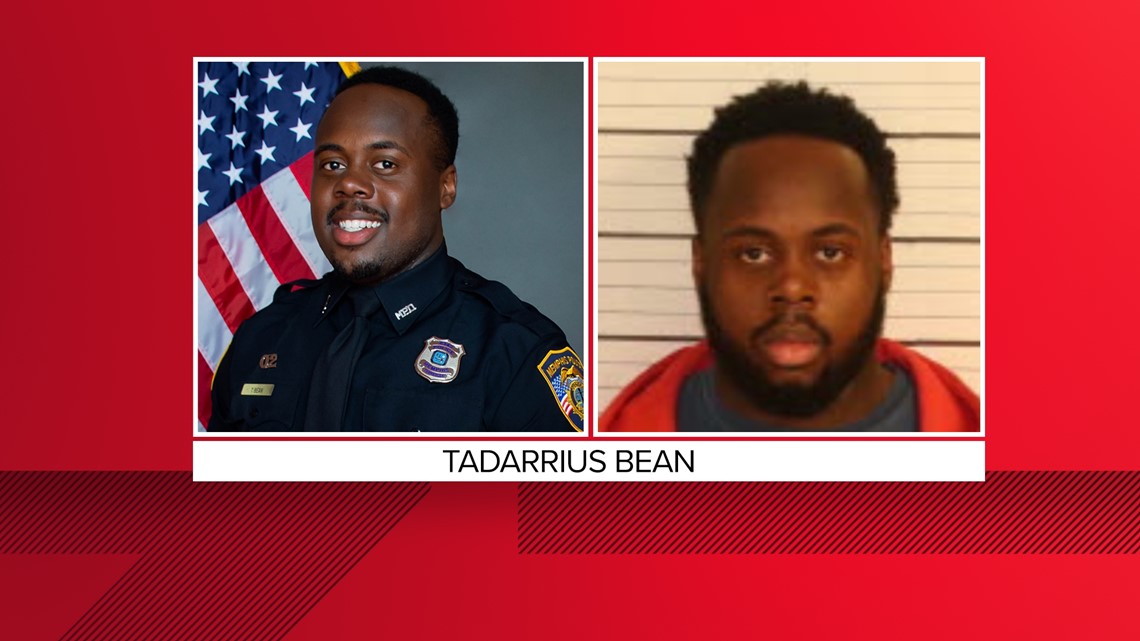 Tadarrius Bean
There is no disciplinary action in Bean's file. He joined the SCORPION unit on August 27, 2022.
Haley, Smith, Bean, Mills, and Martin are each charged with second degree murder, aggravated assault – acting in concert, aggravated kidnapping causing bodily injury, aggravated kidnapping while possessing a weapon, official misconduct thru unauthorized exercising of official power, official misconduct thru failure to perform a duty imposed by law, and official oppression.
All five are due in court Feb. 17, 2023 at 9 a.m.