Relatives of Tyre Nichols met with city officials Monday morning to view video footage of the Jan. 7 arrest, according to attorney Ben Crump, who is representing the family.
During a news conference at Mt. Olive Cathedral CME Church Monday afternoon, Crump said they would not get into too many details because the investigation was ongoing, but they saw multiple videos.
"We will see what they did to Tyre," said Crump as he asked activists to be patient for one to two weeks for the video, to allow the family "to get what they want most, which is justice."
What Tyre's parents said about the video of his arrest
Rodney Wells, Nichols' stepfather, asked first if there were any protests, for them to be peaceful. Wells called the video "horrific", saying, "No father, mother, should have to witness what I saw today." Wells continued talking of Tyre, saying "my son was a great, great kid. He didn't deserve what he got. Now what he deserves is justice." Wells also said justice for them is nothing short of "murder one. Anything less than that we will not accept."
He said, "Our son ran because he was scared for his life. He wasn't running because he had drugs he was trying to get a rid or had a gun. I want to get that out there of 'why did he run?' He ran because he was trying to get home (safely)."
Nichols' mother, RowVaughn Wells, said "my son really was a good boy." She said skateboarding was his passion, and he would want to skate every day. She called him a beautiful soul, and said he didn't mind being in Memphis after the pandemic because he was "with his mom." She said Nichols was less than 80 yards away "when they murdered him." His mom said her son died on Jan. 7, but doctors "pulled the plug" on Jan. 10.
"My son was a wonderful soul. He received a tremendous outpouring of support from FedEx, despite working there for only nine months. Tyre will never walk through that door and say 'hello parents' because that's what he would do. I'll never hear that again," said his mother.
"I hate the fact that us as Black people, we out here killing each other. I don't know why? We have the police killing us? I don't know why... What happened to the humanity and kindness? What happened to it all?" said RowVaughn Wells. "We are going to get justice for Tyre, if that's the last breath I take."
Nichols was "kicked, tased, pepper-sprayed and restrained" in the video
Crump called the video "appalling, deplorable, heinous, violent, and very troublesome on every level." He said it is "evidence of what happens to Black and Brown people because of simple traffic stops." He said, "We have to ask America: how would you treat our White brother and sisters in a traffic stop? Then treat our Black and Brown citizens the same way."
Crump said Chief Davis told them she "was not proud of what they were about to see" in the video. He said "regrettably," it reminded them of Rodney King video.
He asked the community to keep the family in their prayers, especially Nichols' mother, who keeps asking, "Why my baby? Why my baby?"
Attorney Antonio Romanucci said Nichols was "defenseless" and a "human piñata" for police officers, and said Nichols was beaten for three minutes. "It was unabashed, nonstop beating. That is what is going to show up in that video," said Romanucci.
He called the beating "savage." He said the officers were in unmarked cars, and wanted to know why they are conducting traffic stops. "Let's call this what it is; this is a racist traffic stop... These police officers knew it in their mind they could get away with this."
Romanucci said Nichols was defenseless, and was kicked in the video. Crump then said Nichols was tased, pepper-sprayed and restrained as the MPD officers were arresting him.
Romanucci also asked everyone to exercise patience until the video comes out, "then you can be your own judge."
He said they will move forward with civil litigation and their own investigation. "Not only are we looking for justice, we are looking for changes. We are looking for policy changes," said Romanucci.
Crump said during the video, Nichols said, "I just wanna go home." He said in the last words on the video, Nichols called out "mom" three times, while only about 80 yards from his home.
Van Turner spoke during the news conference, and said the question becomes "why does this keep occurring again and again, and what can we do to keep this from happening?"
Turner said they are working to make sure police policy is followed, especially policies put into place after situations like George Floyd's death.
Following the news conference, Crump and Romanucci issued the following statement: "Today, with the family of Tyre Nichols, we saw with our own eyes the disgusting way in which he lost his life at the hands of Memphis police. Tyre was brutalized by Memphis police, much like how Rodney King was beaten more than thirty years ago –– but unlike Rodney, Tyre lost his life from this violent attack. How are we here again so many years later? These former officers must face the consequences of taking this young man's life and robbing his family of their loved one –– justice is the only path forward."
What city officials are saying about Tyre Nichols' death
The Shelby County District Attorney's Office released this statement after meeting with the family Monday morning: "Earlier today, we met with the family of Tyre Nichols— who have now seen the video. Transparency is a priority for the DA's Office, and we understand the public's desire for immediate release. However, it's important that the release does not compromise the investigation.
We're working with the TBI and FBI to expedite that investigation and are consulting regularly with the City of Memphis about the video's release, which we expect will occur this week or next."
In a statement to social media following the meeting with the family, Memphis Police said "The Memphis Police Department & City Administration met with the family of Tyre Nichols this morning to facilitate the viewing of video recordings.
The Memphis Police Department is fully cooperating with the criminal investigation being conducted by the US Department of Justice, Federal Bureau of Investigation, Tennessee Bureau of Investigation, and the Shelby County District Attorney General's Office.
'Transparency remains a priority in this incident, and a premature release could adversely impact the criminal investigation and the judicial process. We are working with the District Attorney's Office to determine the appropriate time to release the video recordings publicly,' said Chief Cerelyn Davis."
Nichols, a 29-year-old father, FedEx worker and avid skateboarder, died Jan. 10, authorities said.
His family, protesters and activists have called for the video's release and for the officers to be charged with murder. Davis announced Friday that five officers involved in the arrest were fired after the police probe determined that they used excessive force or failed to intervene and render aid.
The officers have been identified as Tadarrius Bean, Demetrius Haley, Emmitt Martin III, Desmond Mills, Jr. and Justin Smith. All five are Black.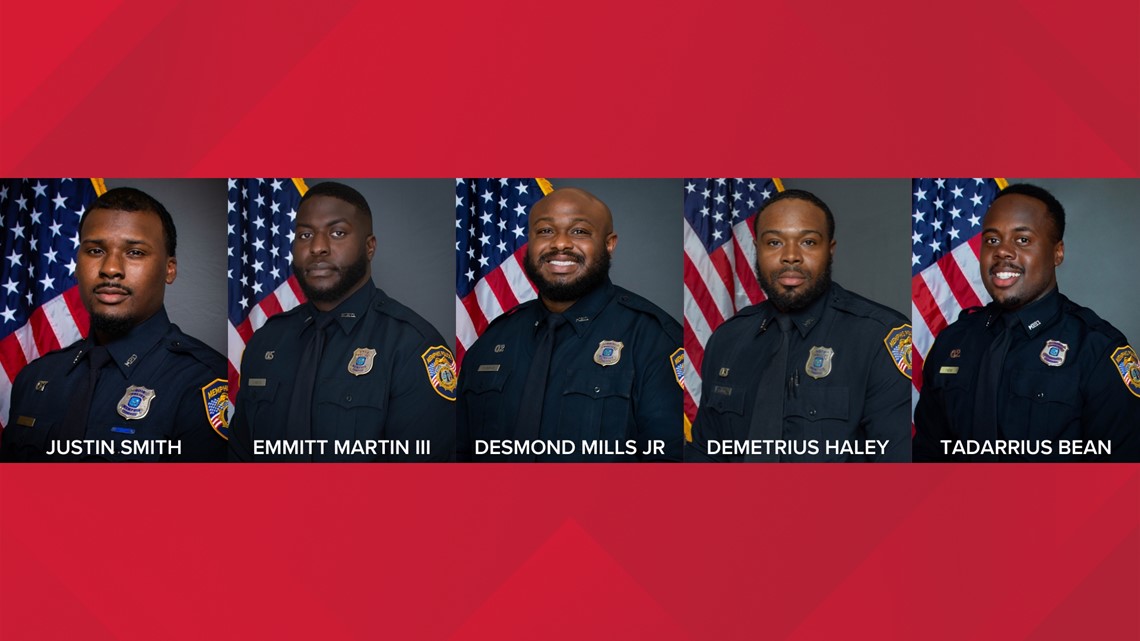 Relatives have accused police of beating Nichols and causing him to have a heart attack. Authorities have only said that Nichols experienced a medical emergency. The U.S. Justice Department has opened a civil rights investigation into the arrest, and the Tennessee Bureau of Investigation is looking into whether excessive force was used.
City and community leaders have expressed concern about the possibility of civil unrest following the video's release.
State Rep. Antonio Parkinson, a Memphis Democrat, said the predominantly Black city has been on edge since the arrest, which he called "horrific and senseless."
"The release of the tape may certainly aggravate the feelings of hurt, sorrow and embarrassment that we are all feeling," Parkinson said. "However, the need for transparency is vitally important in all cases of police involved deaths."
Van Turner, president of the Memphis chapter of the NAACP, also acknowledged that Memphis appears tense as it waits for the video. But he praised the city and the police department for taking "quick action" in firing the officers.
"We will continue to monitor and support a fair and just resolution to this matter," Turner said. "We join the call for peaceful protests as we all work towards making sure that proper measures are put in place to prevent this type of incident from occurring in the future."
Turner also said that the potential for unrest could be higher if the officers who were involved were white.
"If the video is significantly more egregious than what we have seen, then the unrest could still be there," Turner said.
Nichols was arrested after officers stopped him for reckless driving, according to Memphis Police. In a news release the day after his arrest, the police department said that as officers approached the vehicle, "a confrontation occurred' and he ran. It said officers caught up to him and that "another confrontation occurred" while they were taking him into custody. Police said he complained of shortness of breath and was hospitalized.
Officials said a cause of death has not been determined.
Relatives have said the officers who pulled over Nichols were in an unmarked vehicle and that he experienced cardiac arrest and kidney failure from the officers beating him.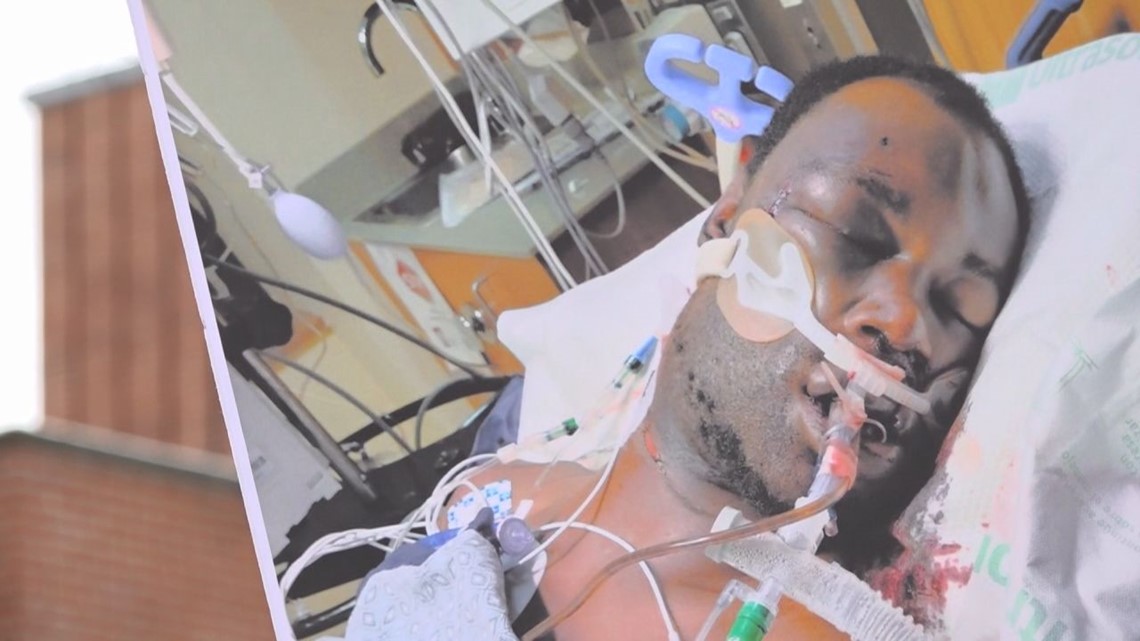 Attorneys Ben Crump and Antonio Romanucci, who represent Nichols' family, issued a statement Friday saying they support the department's decision to fire the officers.
"This is the first step towards achieving justice for Tyre and his family. They must also be held accountable for robbing this man of his life and his son of a father," they said.
The attorneys said they "will continue to demand transparency and accountability" and plan to review video footage to seek additional clarity about the circumstances that led to Nichols' death.
As for the timing of the video's release to the public, Shelby County District Attorney Steve Mulroy said the law "places limits on such video release, and that we have to make sure we do so without compromising our ability to arrive at justice in this case."
"I ask for your patience as we gather all necessary information so that we don't compromise the investigation or any possible future prosecution," Mulroy said in a statement.