A look back at Tyre Nichols' beating case one month later
The 29-year-old died just three days following the brutal attack on Jan. 7, 2023.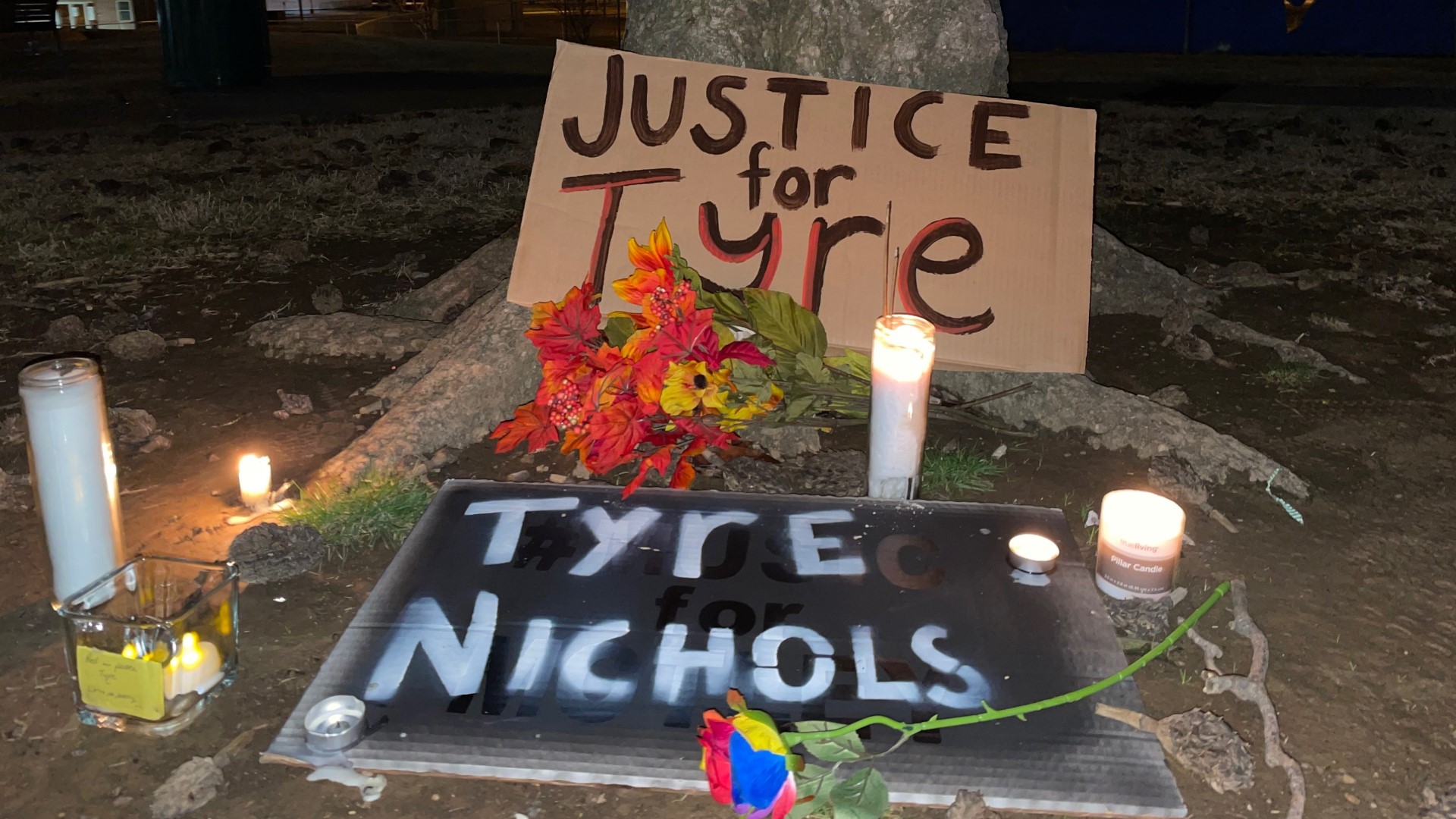 That will be a day RowVaughn and Rodney Wells will never forget. Just blocks away from their home, their son, Tyre Nichols, was brutally beaten during a traffic stop in Memphis.
His life ended a few days later. The nation soon learned his name; Nichols' case catapulted into the spotlight, highlighting use of force and police accountability concerns that plague many law enforcement agencies.
And now - exactly one month since then - the Wells are expected to attend President Joe Biden's State of The Union address in Washington D.C. Tuesday.
Here's a look back at the events that led up to their son's death, and the aftermath.
The traffic stop
:
Memphis Police claimed there was a "confrontation" and the man - who was later identified as Nichols -- ran away from the scene. As MPD tried to take him into custody, they claimed another "confrontation" happened but Nichols was eventually taken into custody.
"Afterward, the suspect complained of having a shortness of breath, at which time an ambulance was called to the scene," an MPD tweet said about the traffic stop. Police said Nichols was taken to Saint Francis Hospital.
While the tweet didn't mention the actual beating, police said "due to the suspect's condition, the District Attorney General Office was contacted" and the TBI would be handling the investigation.
Police added that additional information about the case would come from TBI.
Three days later
: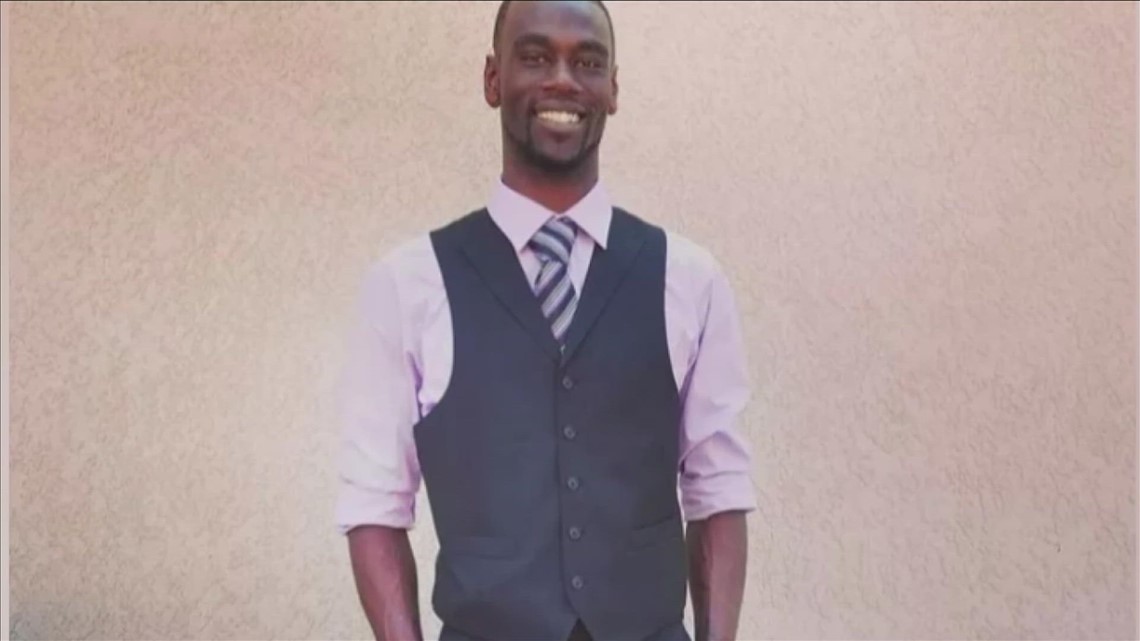 Nichols spent the next few days lying in a hospital bed. He died Jan. 10.
His death sparked national interest once more details were released about the case.
'Justice for Tyre'
:
Interest surrounding the case continued to grow in the community.
Outside of the Ridgeway Police precinct, demonstrators said they wanted accountability. Rodney Wells, Nichols' stepfather, was also in attendance.
"You shouldn't be on a dialysis machine looking like this because of a traffic stop," Wells said, pointing to a picture of Nichols with tubes running through his nose and throat. "That's inhumane."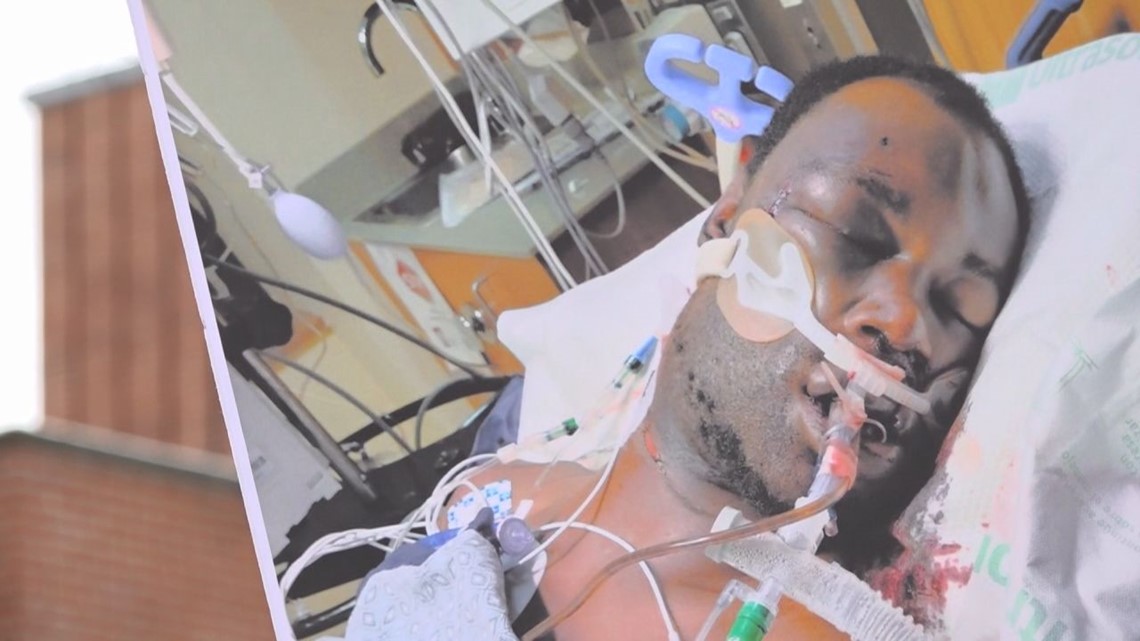 According to the Associated Press, Memphis Police Chief C.J. Davis announced the following day that she had reviewed information from the encounter and would be taking swift action in the case. By Jan. 18, the U.S. Justice Department announced a civil rights investigation.
The terminations and indictments
:
At nearly two weeks after the fatal traffic stop, Memphis Police announced on Jan. 20 that five officers had been fired.
Officer Tadarrius Bean, with MPD since 2020.
Officer Demetrius Haley, with MPD since 2020.
Officer Emmitt Martin III, with MPD since 2018.
Officer Desmond Mills Jr., with MPD since 2017.
Officer Justin Smith, with MPD since 2018.
Video released
:
One day after authorities announced charges against the officers, Memphis authorities released the graphic video of the brutal attack.
All eyes were then on Memphis.
The videos showed Nichols being snatched from the car and wrestled to the ground. He was pepper-sprayed, punched and kicked. Nichols can seen writhing on the ground, ignored by everyone there. He's later loaded into an ambulance and dies on Jan. 10.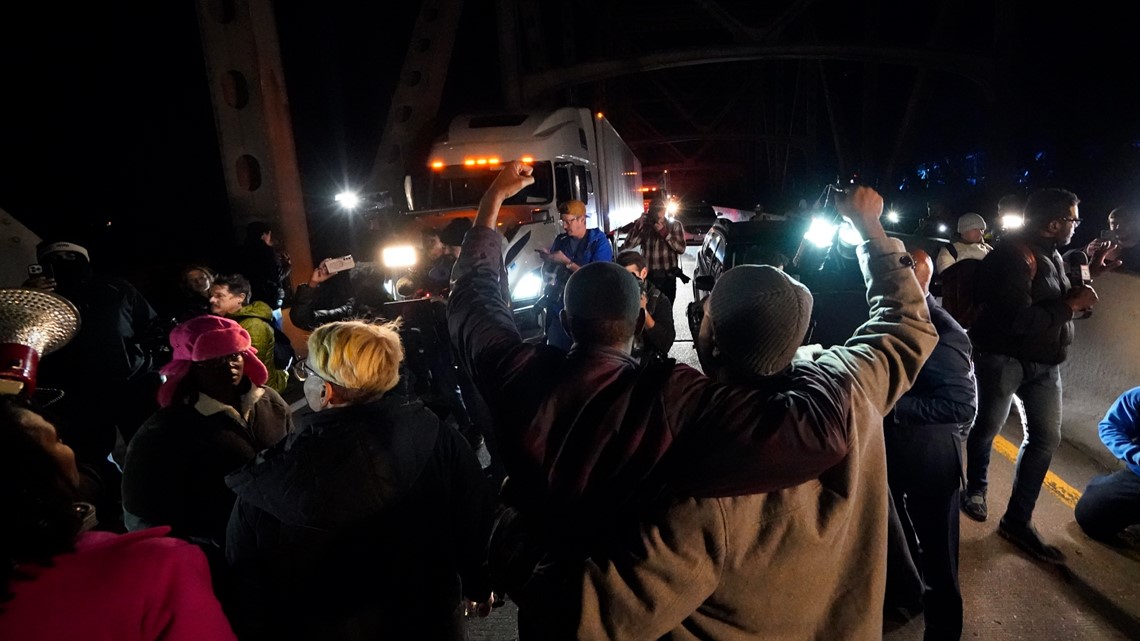 A crowd originally gathered at Martyr's Park, but the gates were closed there. They then moved I-55 in Downtown Memphis and appeared to be headed towards the Mississippi River Bridge.
More comes to light
:
As more comes to light and the case continues to rise to the level of national attention, several cities hold rallies in honor of Nichols.
And on Tuesday, Feb. 7 -- one month since the fatal traffic stop -- officials said several other additional Memphis officers could face discipline. The news came as city leaders held a committee meeting and went over agenda items addressing public safety.
The Associated Press contributed to this report.