WASHINGTON — Do you relish the idea of driving a giant hot dog? Oscar Mayer may have just the job for you — but it's definitely not for everyone.
The year-long "Hotdogger" gig is for "outgoing, creative, friendly, enthusiastic, graduating college seniors who have an appetite for adventure," an online job posting says. To cut the mustard, candidates need a bachelor's degree — preferably in public relations or similar fields.
Even if you meet those qualifications, competition may be fierce. According to CNN, 12 positions are available and less than 1% of applicants were hired in past years.
"Hotdoggers" serve as brand ambassadors from coast to coast, working with the company's marketing and sales professionals. According to the job posting, you'd "manage your own traveling public relations firm," pitching advertisements and contributing to the company's social media presence.
So... what is a "Hotdogger" paid? It might be easier to ask what's in a hot dog.
The job posting simply advertises a "competitive salary," along with expenses, benefits and team swag. It's unclear what the benefits include, and if "unlimited hot dogs" is among them.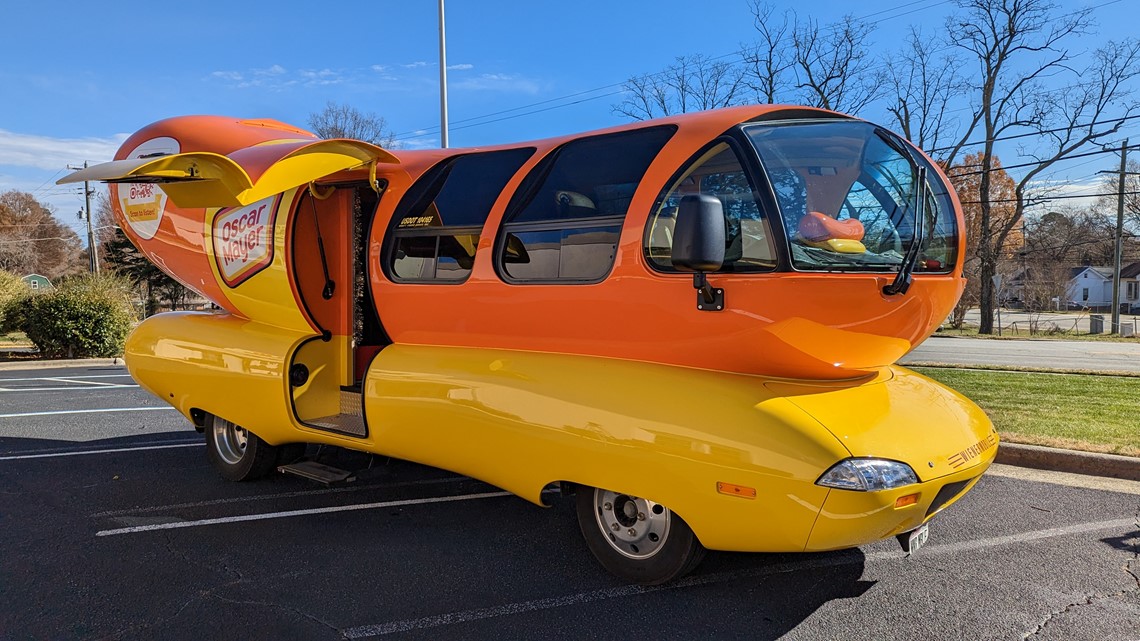 Perhaps most importantly, the company promises that you'd be "a mini-celebrity in small towns and big cities" through event appearances, media interviews and, of course, driving a giant hot dog.
This will be the 36th class of "Hotdoggers." The Wienermobile's official website boasts bios of its current class, listing their universities, favorite hot dog topping, and fun facts ranging from "taken a picture with the Wienermobile every year since I was six" to "allergic to peas."
Aspiring "Hotdoggers" can apply on Oscar Mayer's website before Jan. 31, CNN says.