PUTNAM COUNTY, Tenn. — Parts of Middle Tennessee are in rescue-and-recovery mode Tuesday after an outbreak of tornadoes overnight that killed at least 24 people.
Molly Brown with the city of Cookeville said the National Weather Service confirmed a devastating EF-4 tornado struck Putnam County with winds at least 175 miles per hour.
Nineteen people were killed in Putnam County, which is located about halfway between Nashville and Knoxville and is home to Tennessee Tech University in Cookeville.
UPDATE: As of, Thursday, March 12, officials said an adult man died from the injuries has sustained during the tornado. This brings the number of victims to 19.
Wednesday morning, officials said of those killed, 14 were adults and 5 were kids under the age of 13. The names will be released later today.
Everyone has been identified except for a 33-35 white woman found near Echo Valley Apartments, according to officials.
As of 7 p.m. Wednesday, County Mayor Randy Porter, Cookeville Mayor Ricky Shelton and other authorities said crews are still searching for 3 people who are unaccounted for. The mayor said he does not think all of those people are missing or deceased, just that many may not have contacted their loved ones yet.
During a press conference on Wednesday, officials said they had searched roughly 90% of the area. Wednesday's efforts are focused on Echo Valley Estates, McBroom Chapel Road area and searching the Marsh area. They expect to have the initial search finished by noon Thursday.
Officials said six people spent the night at the Red Cross shelter and hundreds of volunteers have come in to help with the cleanup.
The mayor called it the largest natural disaster in the county's modern recorded history when it comes to loss of life.
Governor Bill Lee had originally said during his statewide update on the tornadoes that 19 people had died in Putnam County. The mayor said he was unsure where the governor had received the number -- saying they only confirmed 18 deaths in the county. The state later corrected the number.
88 people have been treated for storm-related injuries, according to authorities. Cookeville Regional Medical Center has resumed normal operations.
Authorities said Putnam County Schools will be closed for the rest of the week.
Cookeville Mayor Ricky Shelton tweeted Tuesday, calling the devastation 'unbelievable.'
Authorities also said one person was also arrested for looting an apartment.
At a press conference, officials said several subdivisions were hit and suffered severe damage when the tornado struck around 2 a.m. Central time. The worst-hit areas are:
Charleston Square
Plunk Whitson Road
Echo Valley
Prosperity Point
North McBroom Chapel
Double Springs Utility District
County Mayor Randy Porter said he would guess at least 100 homes were destroyed in those areas and many others had major damage.
The National Weather Service has still not surveyed the damage in Putnam County. It said in a tweet it will likely do that on Wednesday or once it becomes safe to do so.
Search and rescue operations are still underway.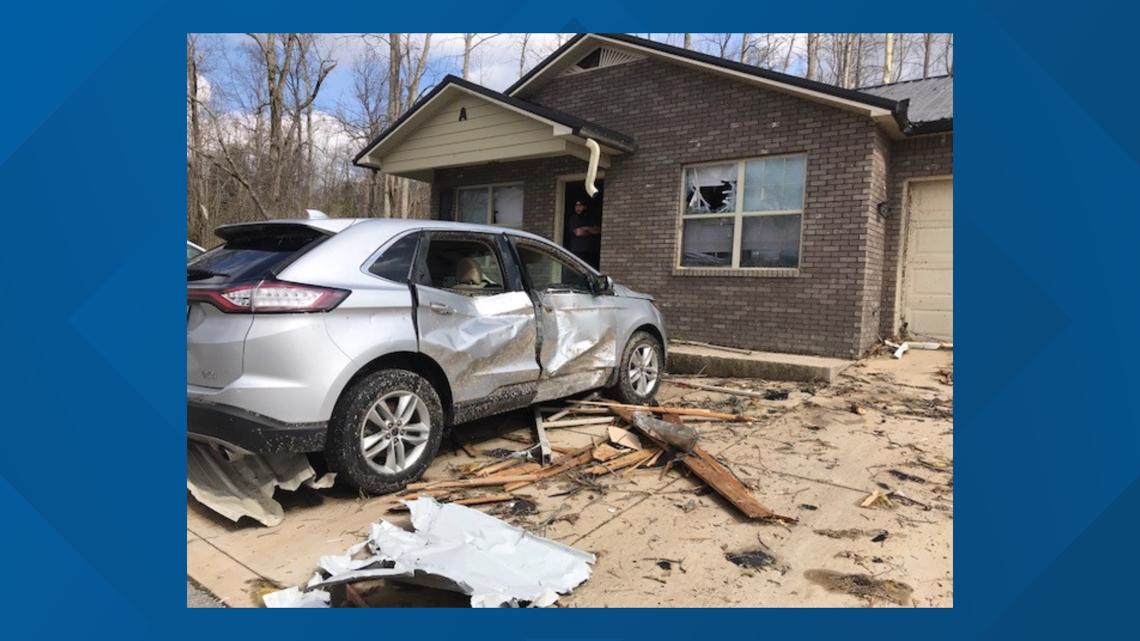 "Heartbreaking to see that damage to our community and know we have a loss of lives. To know we had that kind of loss of life is terrible and to see all the damage," said Porter.
He said the tornado struck very quickly, probably in about 10 minutes, and a lot of people didn't have time to take shelter.
"It's amazing what a tornado that size can do," he said.
Temporary morgue, shelter for victims
A temporary morgue has been set up at the Church on the Hill located on Highway 111 North. They are asking people to go there to help identify the victims if they think they've lost someone.
Sheriff Eddie Farris said no victims have been identified.
There is an info line set up if you are trying to locate a loved one. You can call 931-646-INFO for information.
Dozens of people suffered injuries. Eighty-eight people were treated at Cookeville Regional Medical Center and some victims were transported to other hospitals.
Emergency shelters are currently established at the Cookeville Community Center, Putnam County YMCA, and Cookeville First Baptist Church.
Anyone that needs assistance can also call 931-646-HELP.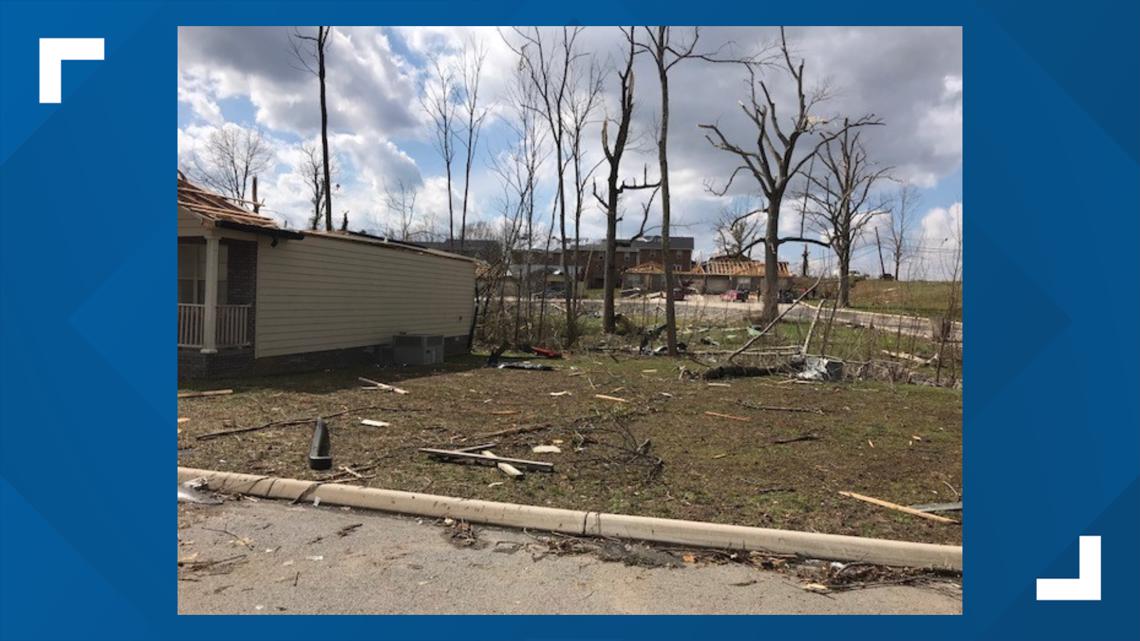 Many cell towers are down and power is out over a large area, so communications are an issue. Gas lines have also been ruptured and officials have turned off meters and shut them down.
Sheriff Farris said search and rescue efforts began almost immediately in the devastated areas.
Crews are searching in damaged homes for victims and have already started clearing debris.
Farris called it a difficult process because the tornado decimated everything in its path.

There were no injuries or structural damage reported at Tennessee Tech. The campus is closed and classes are canceled. It will also be closed on Wednesday.
"We always work together as a team. We live in a great community. I know we're damaged, we're hurt. Families are hurting right now. We will recover," said Mayor Porter.
At this time, authorities are asking everyone to stay away from the impacted areas so emergency officials can do their work,
Mayor Porter said they are grateful for all of the offers of help.
Right now, volunteers are being coordinated by the Putnam County Emergency Management Agency. Water and non-perishable foods are being collected at the Cookeville Community Center.
"Everyone's calling wanting to help. Even people from Chicago. Thankful folks are wanting to give. Before you come, please contact the county before you do that," Mayor Porter said.
Those wishing to volunteer assistance may reach out by email at helpnow@putnamcountytn.gov. Needs are still being assessed and more information will be released.
There is also a shortage of blood according to Cookeville Mayor Ricky Shelton. He said you can donate at Blood Assurance at 155 W Broad Street.
This is going to be a multiple-day event, Mayor Porter said, and there will be plenty of opportunities to help.