The summer pattern continues as we see heat and humidity dominating the forecast. Temperatures in the 90s will feel well into triple digits.
The current pattern has some afternoon showers/thunderstorms each day. Expect the unsettled pattern of rain and storms to continue today, mostly in the afternoon hours when it is just so hot and humid. Those ingredients continue to give us the perfect recipe for instability and storms. So basically, a typical summer day. Expect today's highs to reach into the low 90s but the heat index to have us feeling at or above 105°. There isn't a Heat Advisory in place for our are *yet* but I wouldn't be surprised to see one issued later today for some areas.
So again the best time to get out will be early. It's also time to start familiarizing ourselves with the symptoms of heat exhaustion vs heat stroke.



Today is a pool day but UV is VERY HIGH at a 10 so you can burn in 20 mins or less. Also with the chance of rain, if you hear Thunder Roll, bring it indoors. A new one for our deaf community-If you see Lightning Flash, Time to Dash!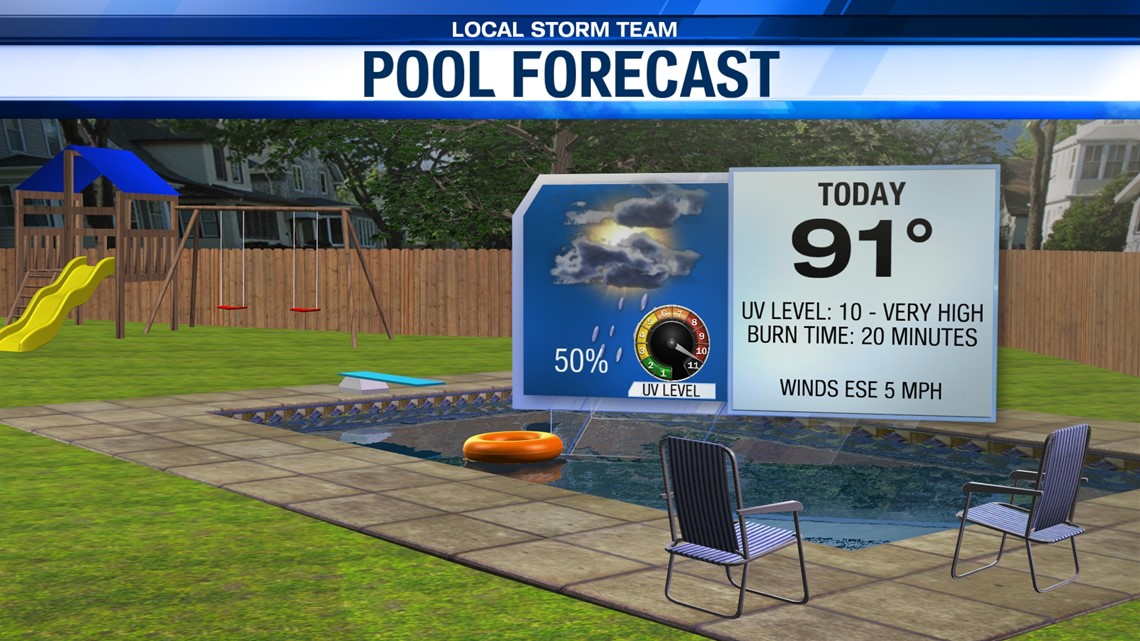 Not the greatest of 7Days so I will just leave these here...just know that we are going to feel at or above 100 degrees everyday for a while.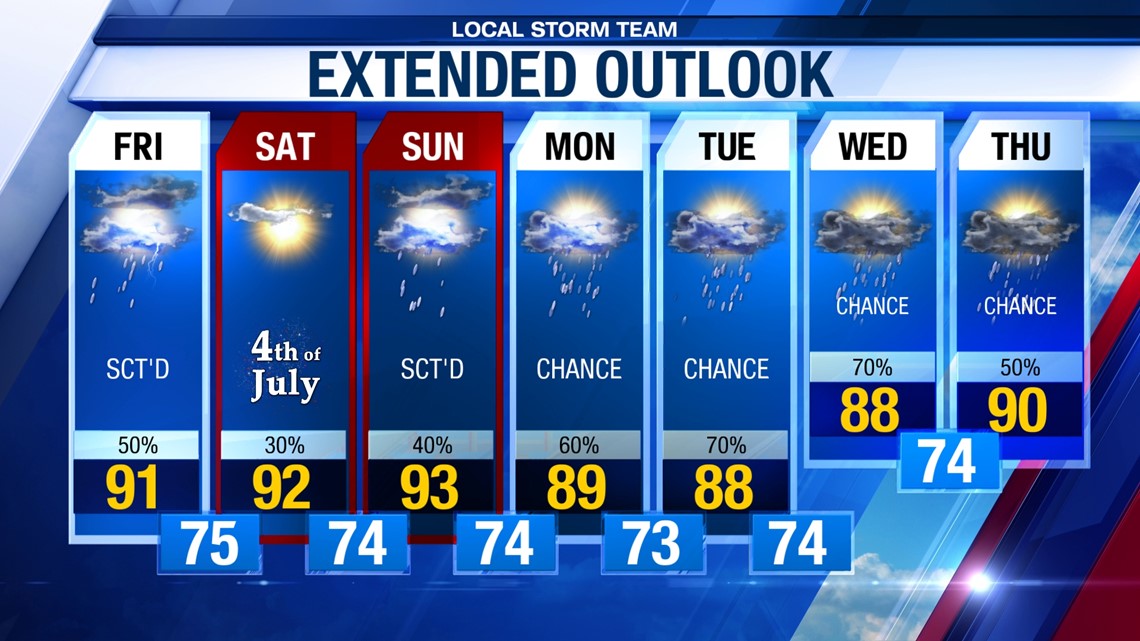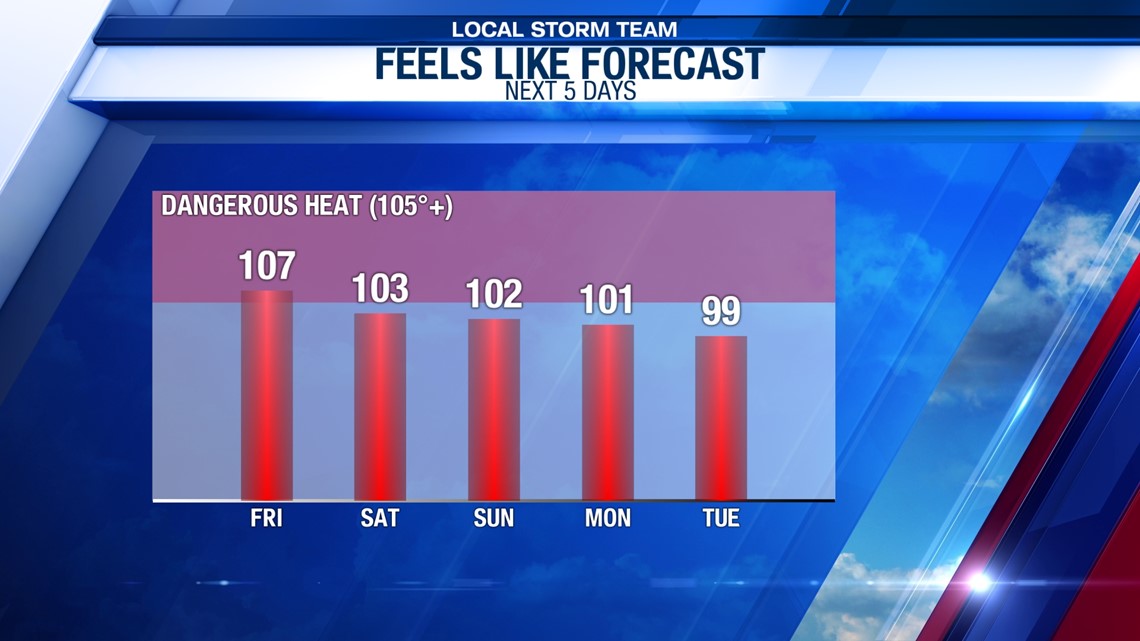 Now to *What's Growin' On*! First up-these Black eyed Susans from...Susan S in Oakland TN!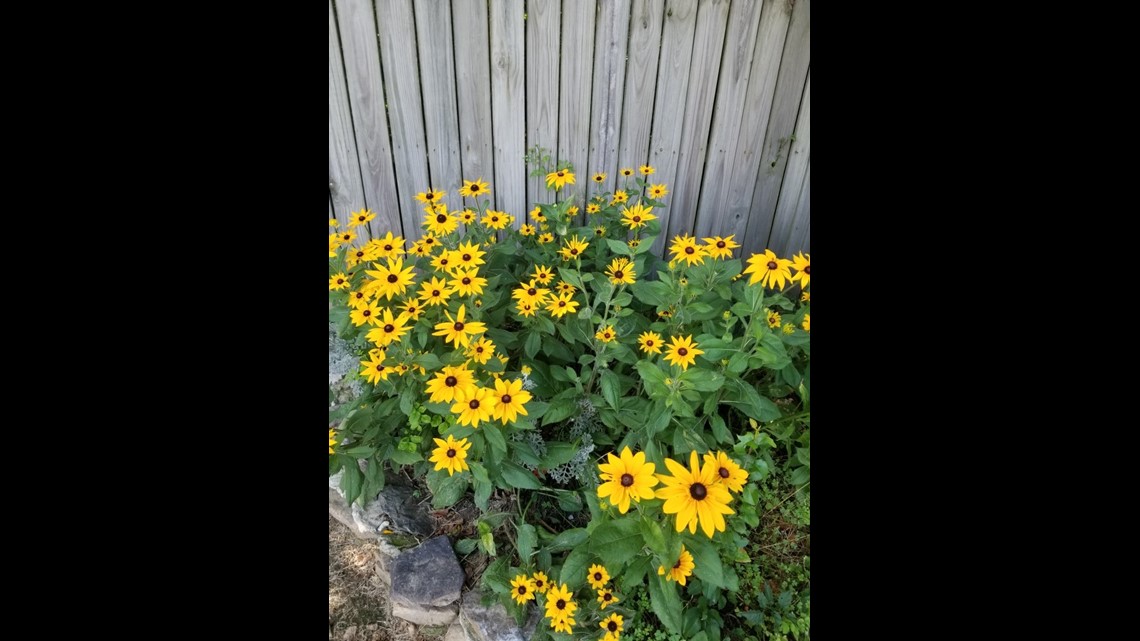 Next up a Zinnias and Rose from Angela Grant from Memphis TN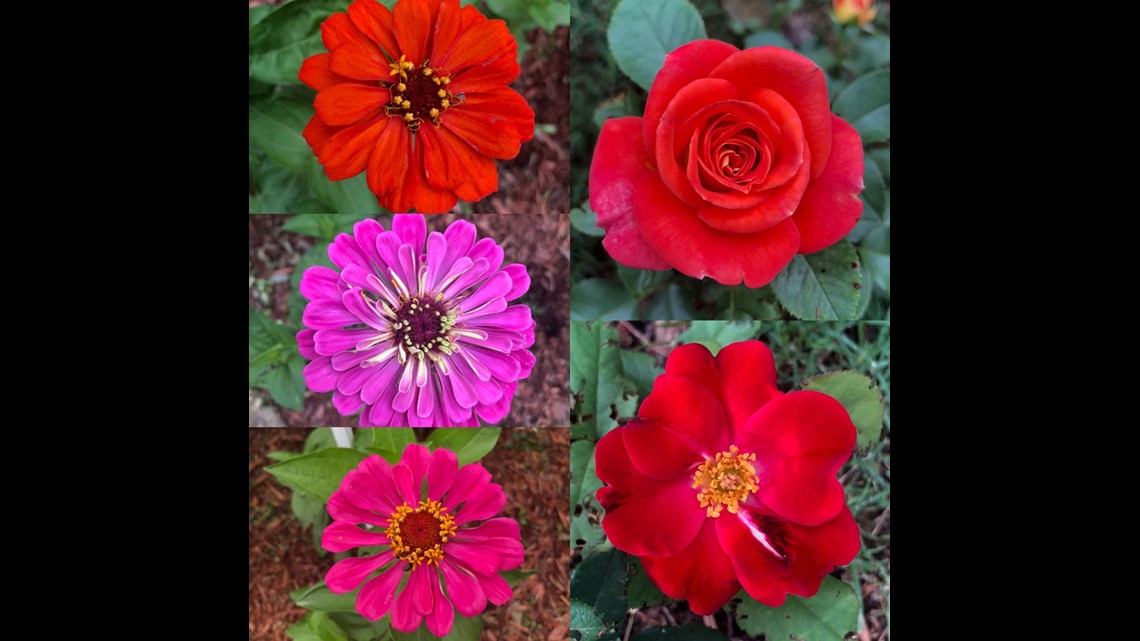 Keep sending me your pictures of fruits, flowers, gardens, veggies, furry critters, and even sunrise and sunsets! I truly enjoy seeing them and sharing them. Just make sure you tell me Hey! Who you are and what you're growing or seeing and where you are from :) Just text 901-321-7520
I LOVE to see Weather From Your Window so keep sending me your sunrise and sunset pics or even furry friends you spot during your day.
I hope you have a wonderful and safe weekend, be kind to one another and wash your hands!