Snow blankets Memphis and the Mid-South

MEMPHIS, Tenn — Enjoy today, although very chilly to start, south winds will pick up and help our temps climb up to the 50s this afternoon with sun and clouds. Those clouds will help us overnight keep temperatures near the surface and will keep us from dropping overnight. Lows will be in the 40s.

Lows overnight-not a huge difference.

The hour by hour is fairly pleasant as well but it could get windy but it will be warm South winds.

Rain chances pick up tomorrow...and tomorrow only. 90% chance for rain, a few rumbles of thunder but also a chance for freezing rain, sleet and maybe a little snow.

Highs tomorrow are in the mid 50s but we drop FAST into the 20s. We aren't expect a ton of impact with this system however outside of the possibility of slick spots and black ice Thursday.

So these areas will need to keep eyes peeled for ice especially on bridges and overpasses.

Today we see that surge in warmth thanks to our weather bestie High Pressure then a strong cold front comes through late Wednesday and brings us bitter temperatures and potentially single digit wind chills Friday AM! There could be some leftover precipitation that tries to freeze on the back side of that system Wednesday night but at this point anyway we don't see anything too problematic. That can always change, and if it does you can count on us to bring you the most fresh and accurate information and forecast.

If you want to keep up with what's happening on the go, our app is a great resource. Remember, you can check the forecast and radar anytime on the free ABC24 News app!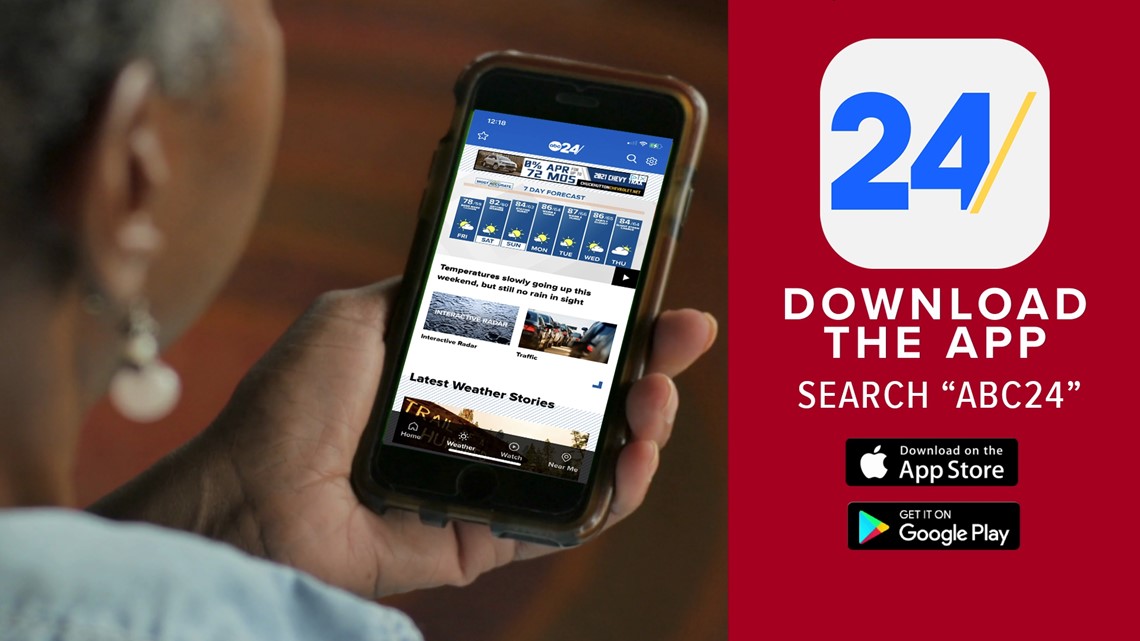 If you have any pictures of storm damage when storms hit the Mid-South we love to see them if you can take a picture safely. Download our ABC24 app (iPhone | Android) and click on the "Share It" button.