MEMPHIS, Tenn —
What you need to know
Slight chance of a sprinkle today
Mostly dry weekend, more rain chances Sunday night
Mississippi River levels stay low through the end of the month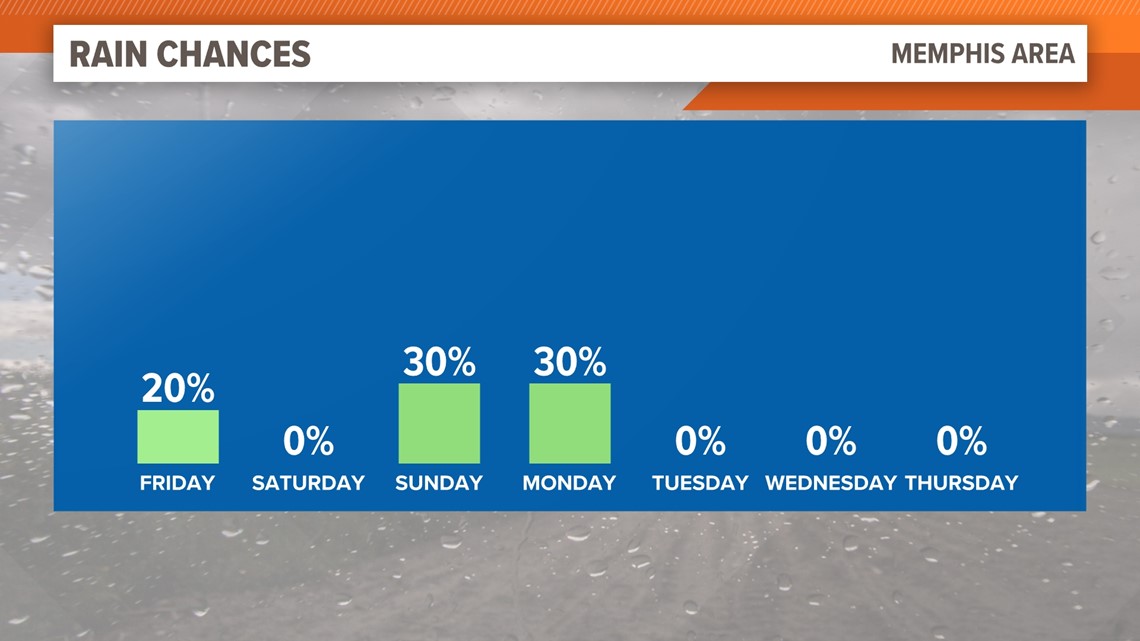 The first day of fall is Saturday, but it won't feel much like it! Highs will be in the mid to upper 80s with a mix of sun and clouds. We'll be dry for Saturday and most of Sunday, but some showers will move in late Sunday evening into Sunday night. A few of these showers could linger into Monday as well.
Once the rain ends Monday, expect mostly dry weather through next week with highs in the low 80s.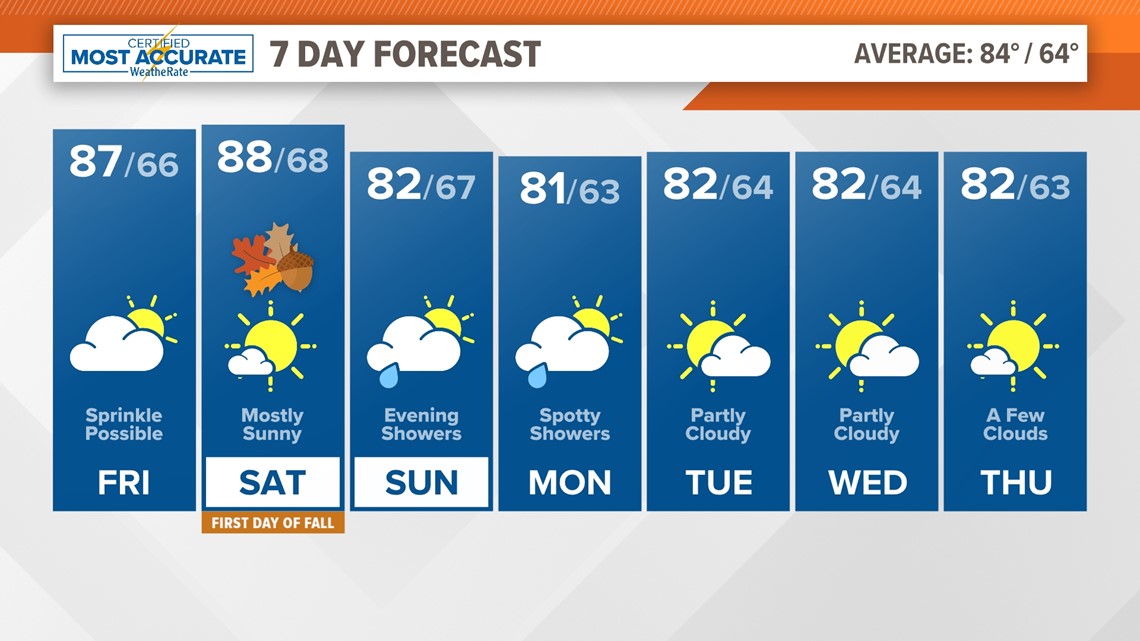 If you have any pictures of storm damage when storms hit the Mid-South, we would love to see them if you can take a picture safely. Download our ABC24 app (iPhone | Android) and click on the "Share It" button.