MEMPHIS, Tenn — This evening you will need a jacket and gloves once again.

Over all here is what you can expect for High Temps, at least ten degrees or so below average.

Clouds will build and work somewhat like a blanket to keep some warmth at the surface that at least keeps us above average.

Rain chances return to the region as early as Thursday afternoon.

And then there's the 7Day Forecast which is basically Deja Vu.

If you want to keep up with what's happening on the go, our app is a great resource. Remember, you can check the forecast and radar anytime on the free ABC24 News app!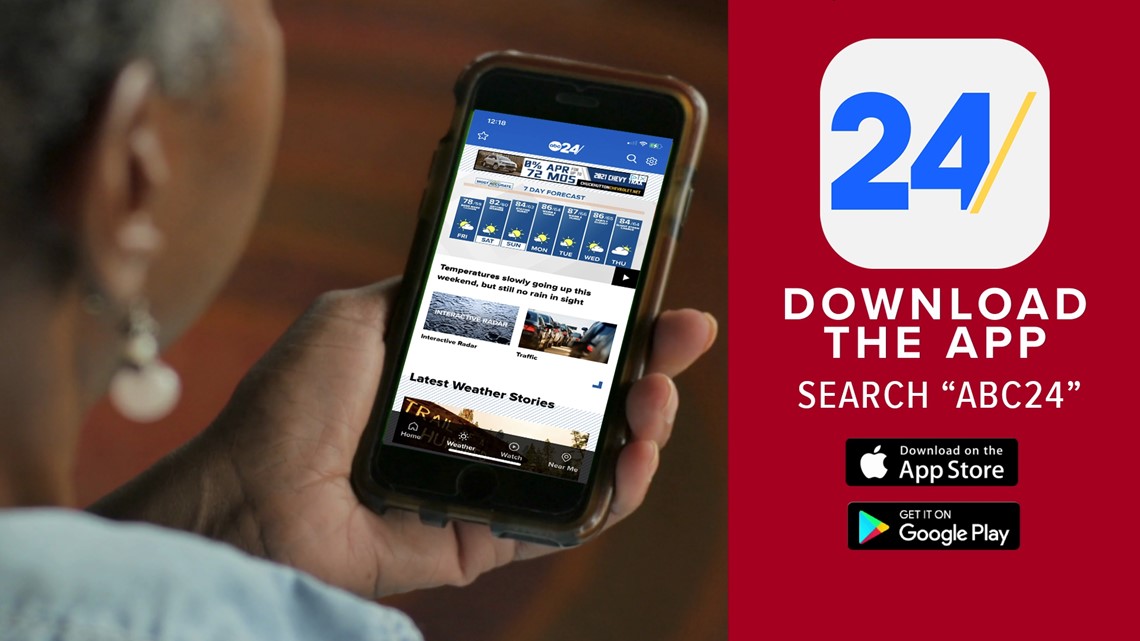 If you have any pictures of storm damage when storms hit the Mid-South we love to see them if you can take a picture safely. Download our ABC24 app (iPhone | Android) and click on the "Share It" button.