MEMPHIS, Tenn. — Another beautiful day ahead and it will warm up quickly. Still mild and a little foggy to start but will see plenty of beautiful sunshine and only a few clouds here and there so our temperatures will climb quickly into the 80s and well above average yet again today. I saw plenty of convertibles with tops down yesterday and fully expect to see more today! Take advantage of that, big changes are coming as we near the weekend. Rain isn't expected today, anything that fell won't make it to the surface in my opinion. Your next chance for rain comes as we head into the weekend. This will make our allergens...worse. Ragweed is still an issue and a moderate problem but mold is expected to climb as rain arrives. Dust and dander also an issue.

Other than that I am happy to tell you, I have found Fall. It is on it's way back, and will drop our temperatures well below average as more rain impacts the area and we see highs...in the 50s! Sweaters... you're back in the mix thanks to back to back cold fronts that come through the area Friday and Sunday but you will need to grab your rain gear as well.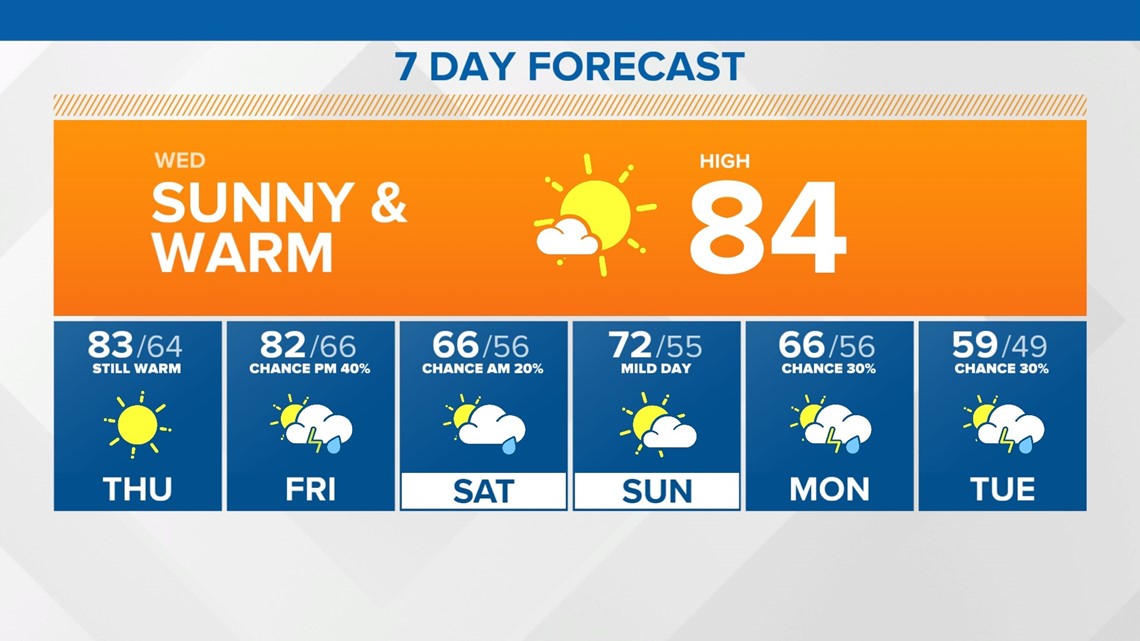 Have you been busy decorating for fall? Well I want to see! Send me pictures of festive fall decor, Halloween decorations, cute pets and kids dressed up. Any of it. All of it. Text it to me 901-321-7520!
I hope you have a wonderful and safe day, be kind to one another WEAR A MASK and wash your hands!