MEMPHIS, Tenn —
What you need to know
Near normal temperatures for most of the week
Next rain chance arrives Friday
Severe weather cannot be ruled out with Friday rain chances
The National Weather Service out of Memphis, TN has confirmed three EF-1 tornadoes via damage surveys from Friday night's severe weather.
Two started and ended in Panola County and the other started in Panola County but lifted in Lafayette.
Tornado survey March 24th, 2023 storms
For those also wondering about the Rolling Fork, MS tornado has been given a preliminary rating of EF-4 (166-200 MPH). They are still combing through data before giving a final determination.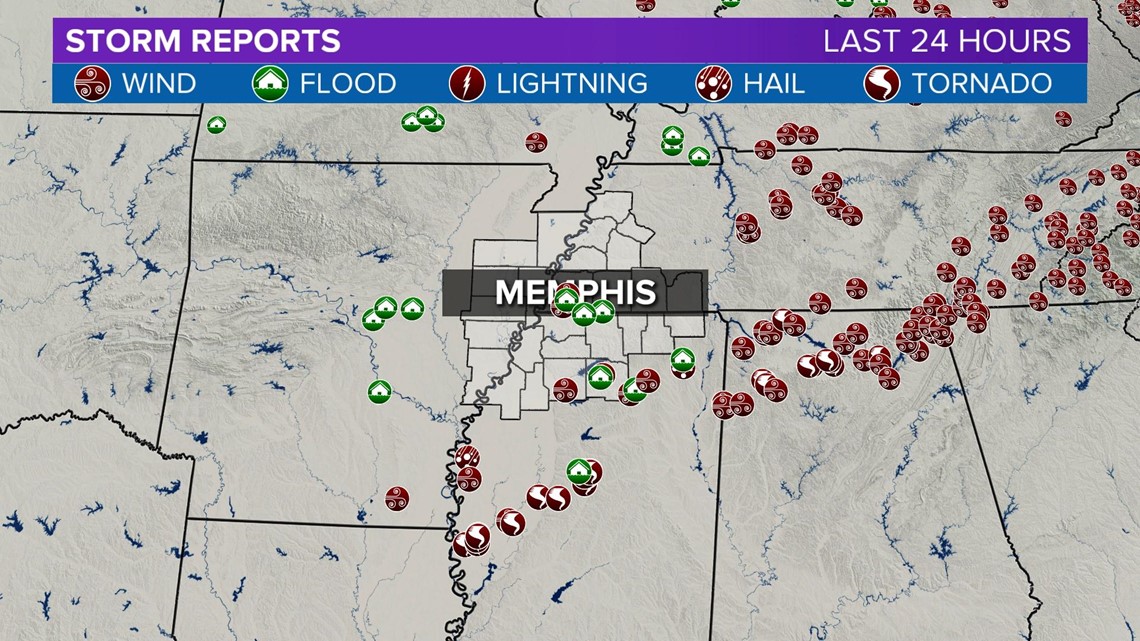 While the next several days will remain dry and quiet, our next weather maker is already churning towards the Mid-South. It is current positions just off the coast of British Columbia.

Based on the newest data on Sunday, trends have continued to show that severe weather may be capable from this system as it begins the journey through the Central U.S. on Friday.

Confidence is still low on how this plays out but there is enough data at this time that the Storm Prediction Center has already highlighted areas of the Mid-Mississippi Valley and portions of the Mid-South under a severe risk area.
Make sure to check back here for updates throughout this week. Also, download the ABC24 weather app via the links below the 7-day forecast where you can get the latest alerts right on your phone.

If you have any pictures of storm damage when storms hit the Mid-South, we would love to see them if you can take a picture safely. Download our ABC24 app (iPhone | Android) and click on the "Share It" button.