MEMPHIS, Tenn — Nice and quiet weather is here to stay for the next several days across the Mid-South. Mostly sunny conditions will continue into next week with our next chance of rain still about 6 or 7 days away. Temperatures will also be on the rise, with highs in the 70s by Thursday!

Our weather will remain calm for Sunday and Sunday night. Skies will remain mostly clear with temperatures falling into the low and mid 30s by early Monday morning.
We expect mostly sunny conditions to continue all through the week with temperatures continuing to warm up. Highs will be in the 60s and 70s with lows in the 40s.

Our next chance of rain comes into the forecast on Saturday, which could have an impact on the St. Jude Marathon. We'll keep an eye on it. It looks like cooler weather will return by next week.
We are still looking for some of the best fall foliage in the Mid-South...text your photos to 901-321-7520! Check out some of the great scenery below.
Check out some of the best fall foliage from around the Mid-South

If you want to keep up with what's happening on the go, our app is a great resource. Remember, you can check the forecast and radar anytime on the free ABC24 News app!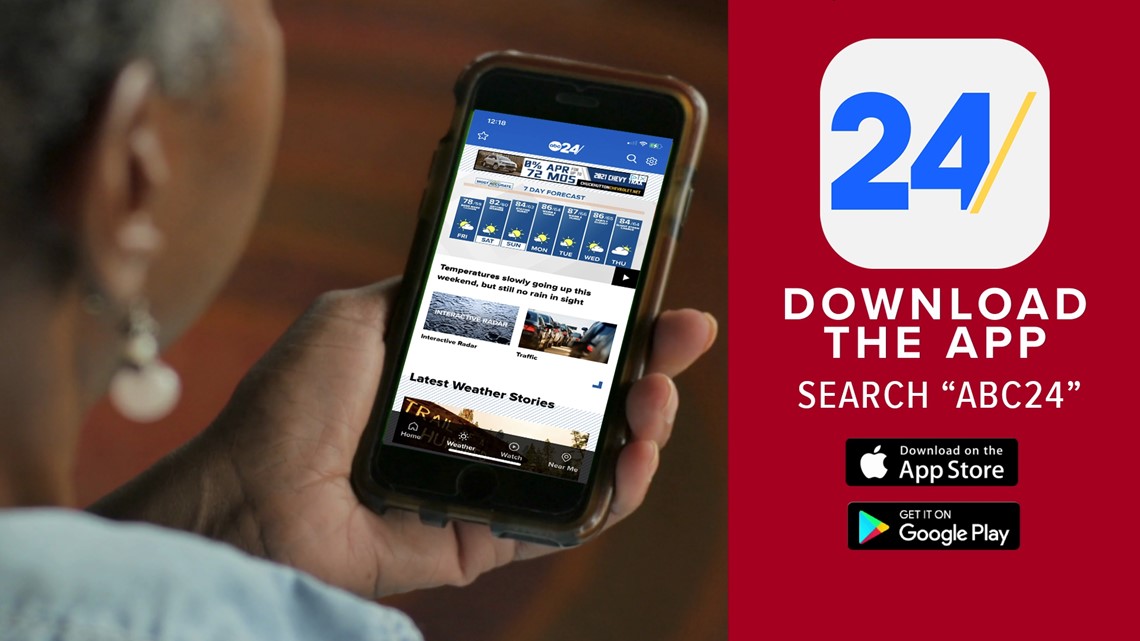 If you have any pictures of storm damage when storms hit the Mid-South we love to see them if you can take a picture safely. Download our ABC24 app (iPhone | Android) and click on the "Share It" button.