MEMPHIS, Tenn — A few sprinkles this morning. Otherwise dry and cool in the 30s, low 40s. Rain chances will ramp up as temperatures do as we head towards the weekend. We could see severe weather this Friday, but we are watching it and will keep you up to date.
Still want to dress warm this am - kids too, especially for the bus stop. This afternoon won't be too bad, a fairly average day.

Hour by Hour it is looking really nice, grab a jacket or light cardigan and your sun glasses and enjoy a beautiful December day.

Here are your Highs and lows for the day.


Keeping an eye on Fri into Sat as the entire area is under a Level 2 of 5 risk for strong to severe storms. Winds are the usual concerns, tornado threat cannot be ever ruled out. Timing right now (about 6am Wed) looks to be overnight but the intense line as it moves out SE.

Overall it's like deja vu with this forecast. We will be keeping yo up to date on air, online and on our app below.
Overall, here is your forecast wrapped up!

If you want to keep up with what's happening on the go, our app is a great resource. Remember, you can check the forecast and radar anytime on the free ABC24 News app!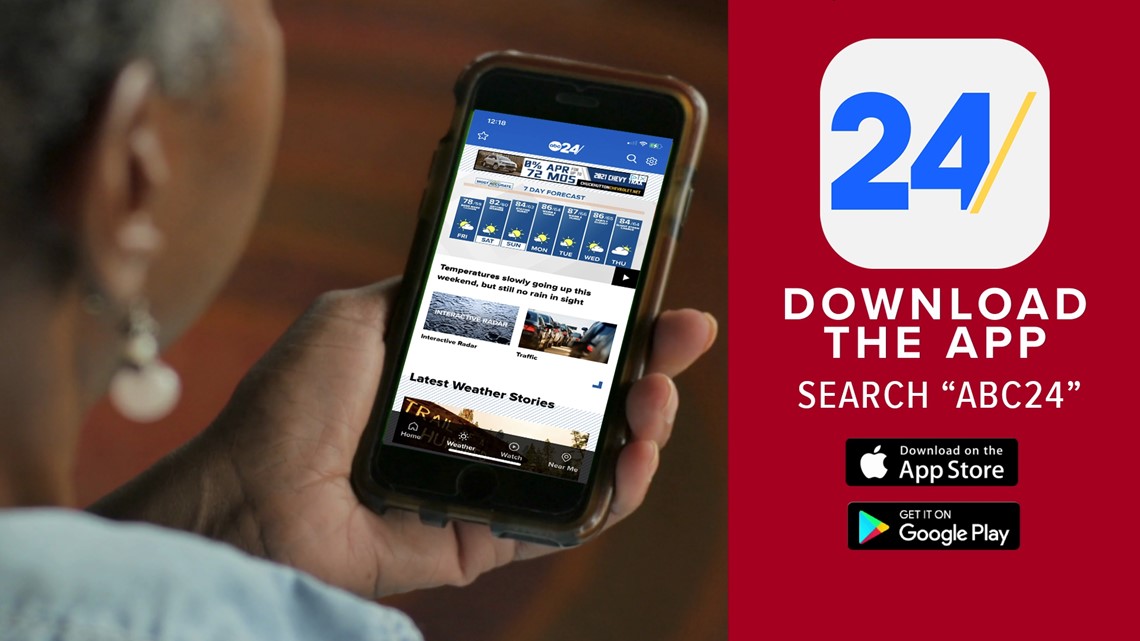 If you have any pictures of storm damage when storms hit the Mid-South we love to see them if you can take a picture safely. Download our ABC24 app (iPhone | Android) and click on the "Share It" button.