MEMPHIS, Tenn. — Rain will slowly taper off tonight into Tuesday morning, and most of Tuesday will be dry with sunshine returning. Temperatures will be very pleasant with highs around 80 and much lower humidity.
Record lows will be possible this week. Just look at some of these numbers!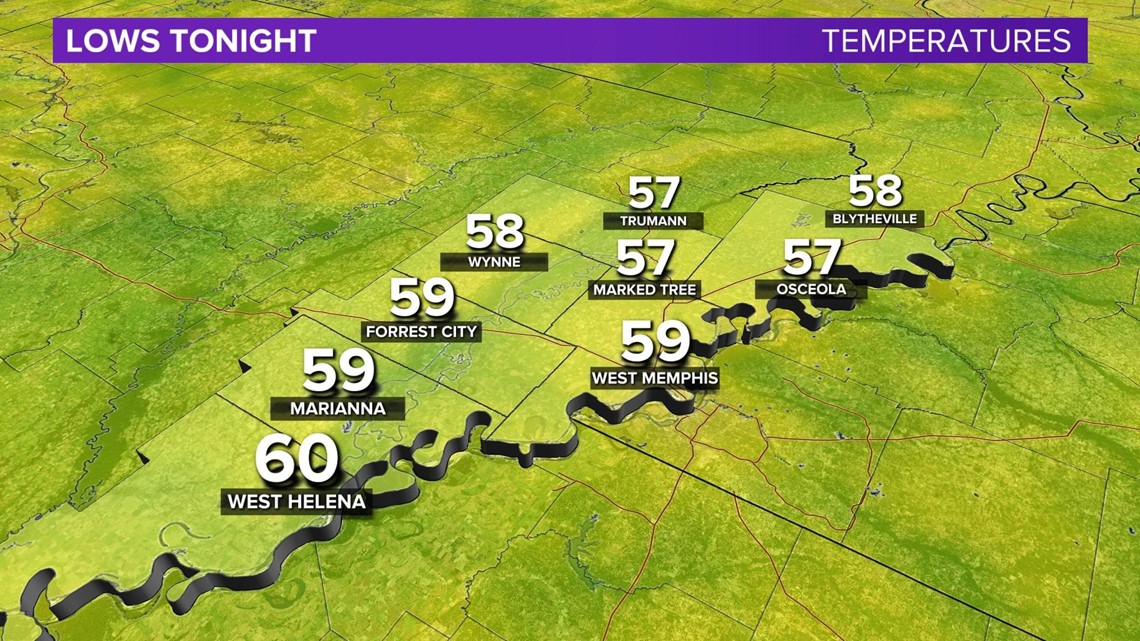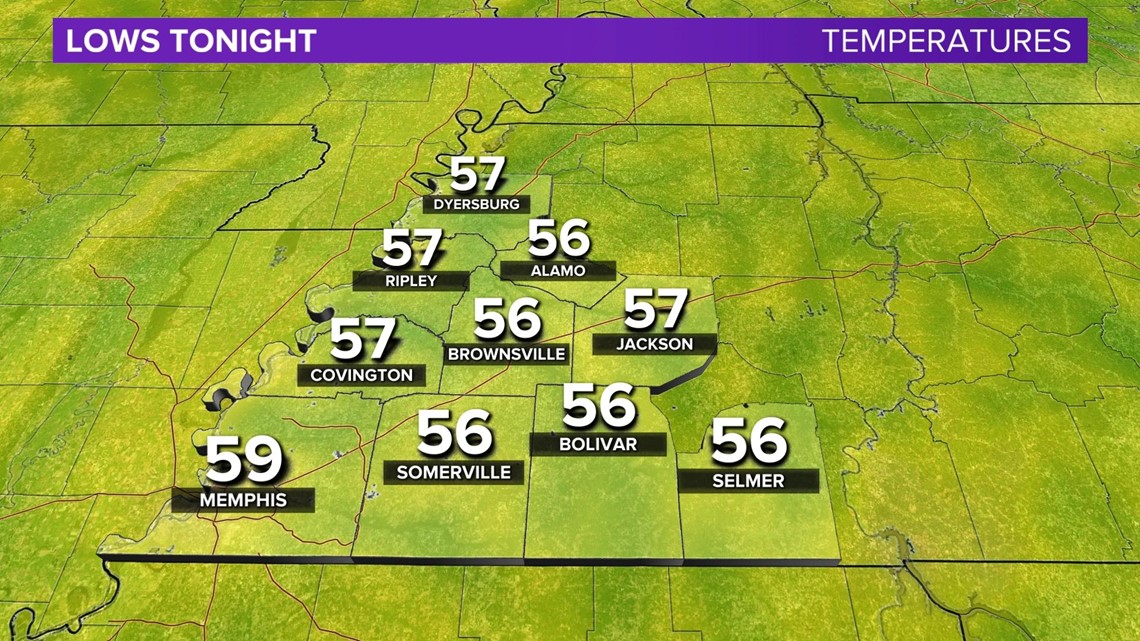 We'll remain dry and sunny for Wednesday and Thursday with temperatures slowly climbing back to near 90 each afternoon. More rain is possible by Friday and the weekend as another cold front approaches.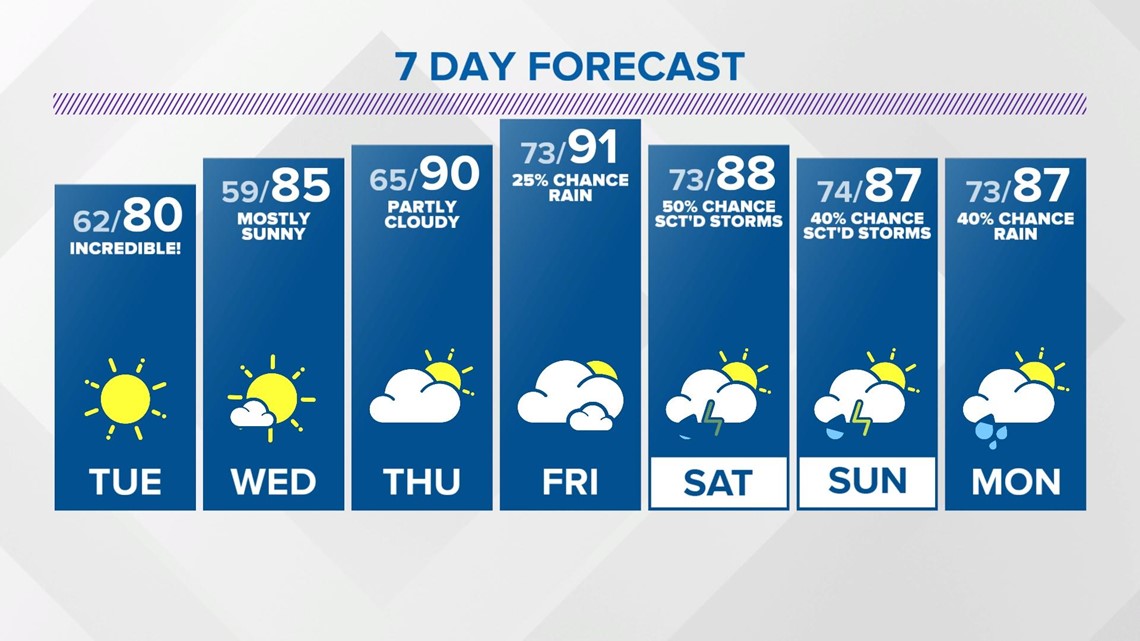 If you have any pictures of storm damage when storms hit the Mid-South we love to see them if you can take a picture safely. Download our Local 24 app (iPhone | Android) and click on the "Share It" button.