MEMPHIS, Tenn —
What you need to know
High temperatures in the 80s today
Cold front moves in Thursday, some showers possible
Much cooler weather by the weekend
Mississippi River levels staying very low
Warm weather will continue for today with highs in the mid to upper 80s with a mix of sunshine and clouds. A couple of showers or storms could develop later in the day today, but it won't rain everywhere. Rain chances will slowly increase overnight tonight with spotty showers becoming more likely.
Our first big fall cold front will move in on Thursday, which will bring some off-and-on rain showers through the day and into Thursday night. Highs will be in the mid 70s on Thursday thanks to the rain. Expect rain totals to be around a half an inch or less, which unfortunately is not enough to completely bust our drought.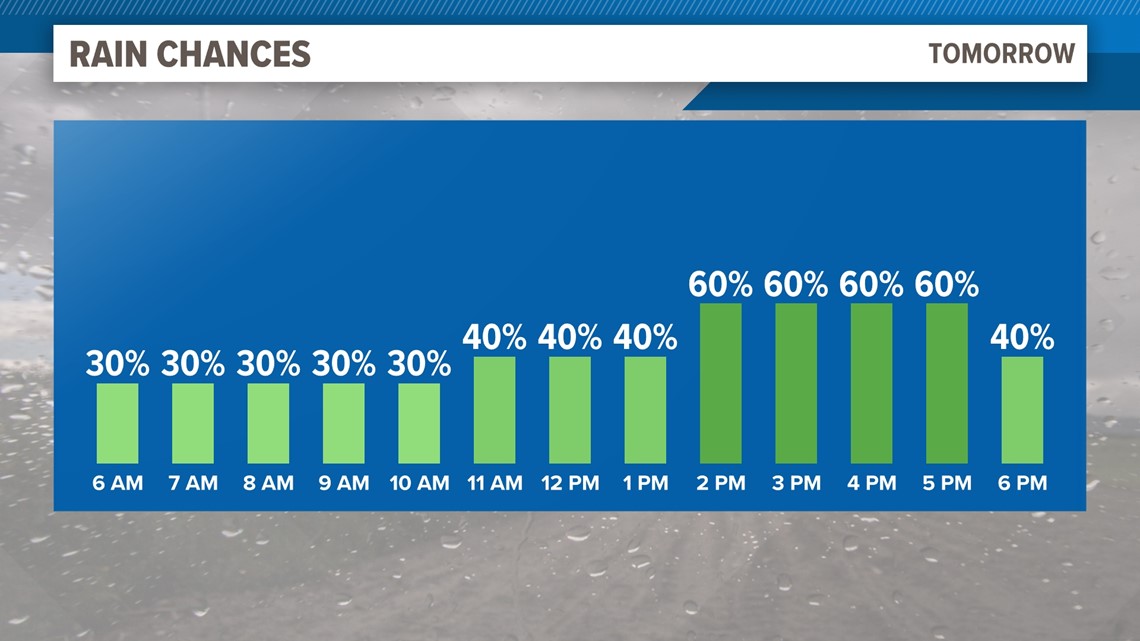 Once the cold front clears Thursday night, expect any rain to be gone by Friday morning with sunshine developing through the day. As the cold front continues pushing through, cooler air will move in. Highs will still be around 80 Friday afternoon, but expect Friday night to be cool and clear with lows in the 50s.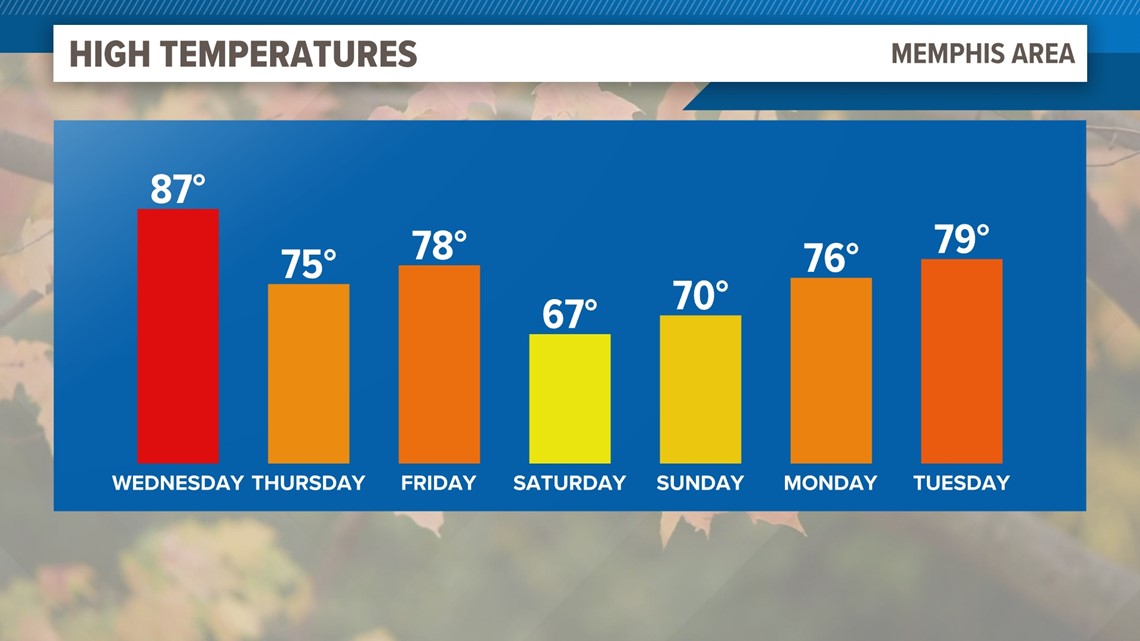 This weekend will be beautiful...and it will actually feel like fall! Expect sunny skies with highs in the 60s and 70s and lows in the 40s and 50s. Temperatures will increase slightly to start next week with highs in the mid to upper 70s with mostly sunny skies for Monday and Tuesday.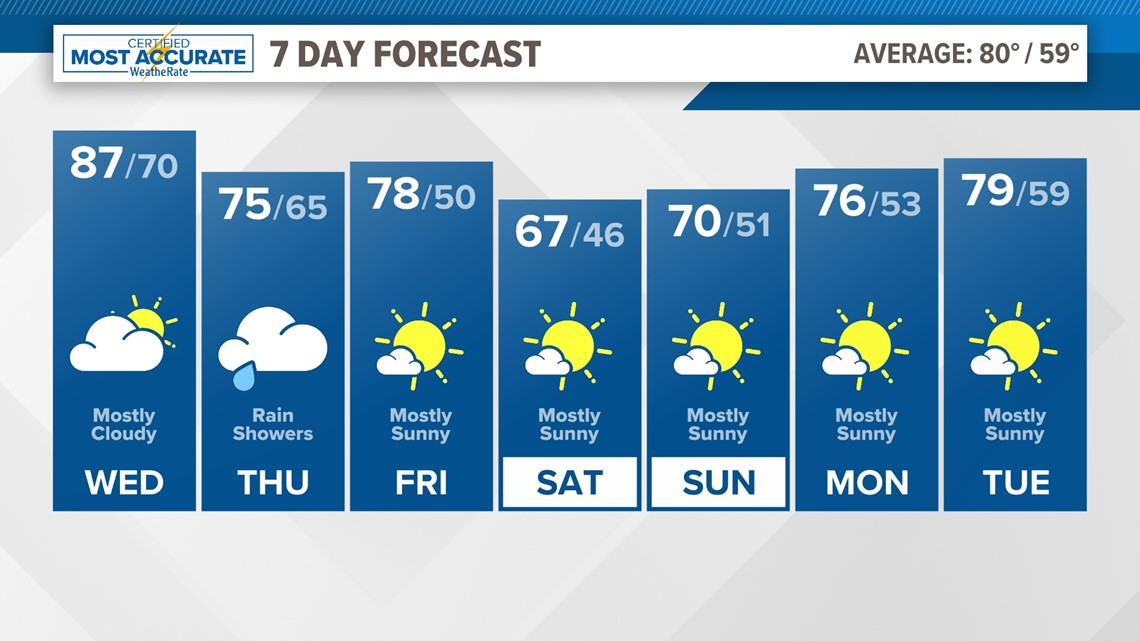 If you have any pictures of storm damage when storms hit the Mid-South, we would love to see them if you can take a picture safely. Download our ABC24 app (iPhone | Android) and click on the "Share It" button.