MEMPHIS, Tenn — Expect plenty of clouds in the coming days. Overnight lows in our region tonight will be in the upper 40s to around 50. Rain chances will begin to increase in the Mid-South as early as Tuesday night and continue into Wednesday and Thursday and some of the amounts could be heavy as Hurricane Zeta churns through the Gulf. The worst of the weather should remain Southeast of the Mid-South. The weekend is looking much better thankfully! Here is the latest track of Zeta.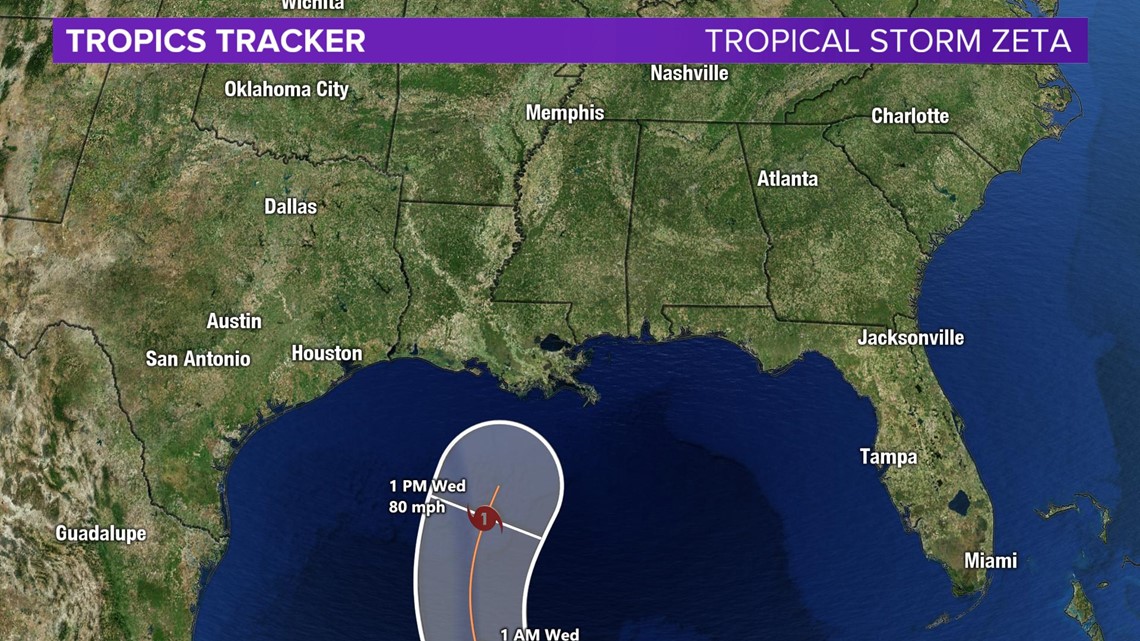 It should be a cool night for most tonight in the region. Check out the lows below.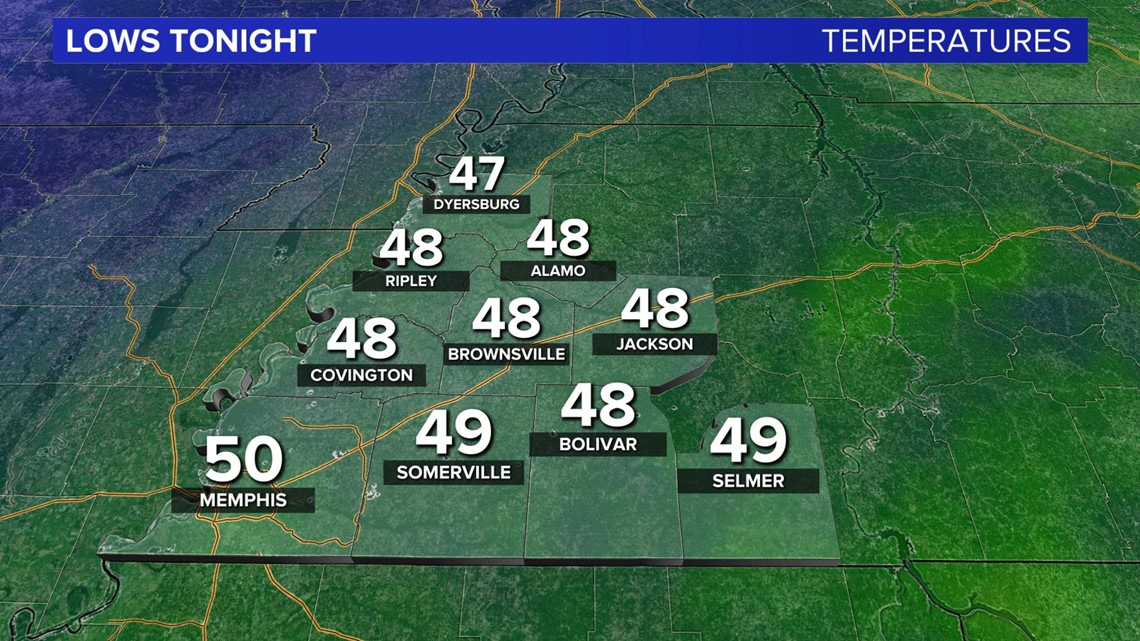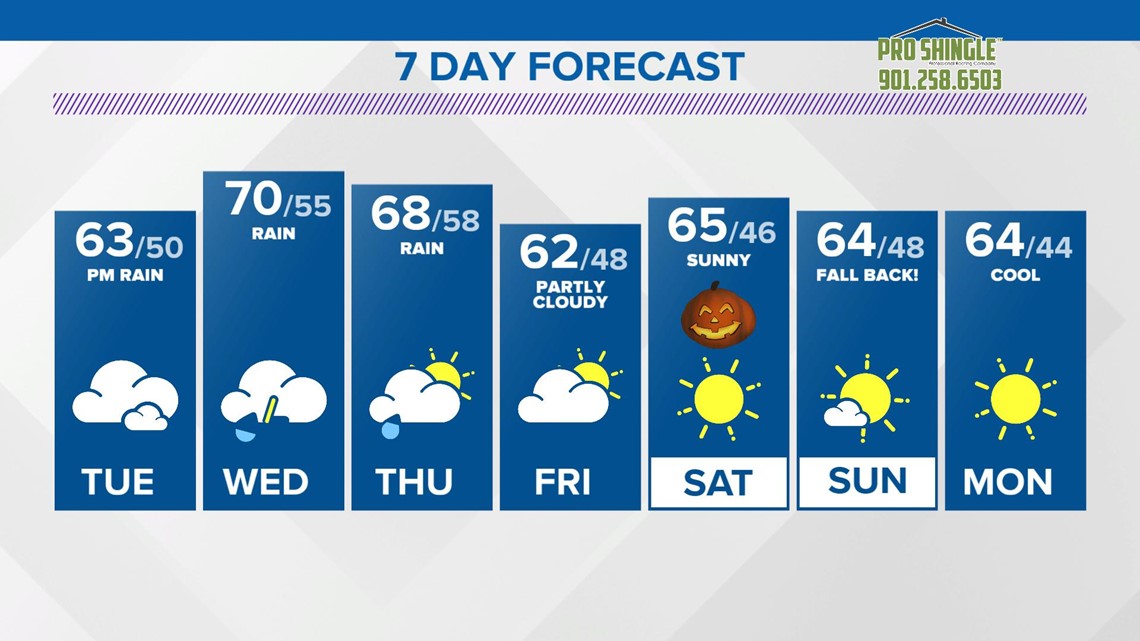 Halloween is at least going to be nice this year although things are much different than they normally are.
Have you been busy decorating for fall? Well I want to see! Send me pictures of festive fall decor, Halloween decorations, cute pets and kids dressed up. Any of it. All of it. Text it to me 901-321-7520!
I hope you have a wonderful and safe day, be kind to one another WEAR A MASK and wash your hands!