MEMPHIS, Tenn —
What you need to know
Quiet weather to end the weekend
Small rain chance Monday night/Tuesday morning
Better rain/storm chance Friday into Saturday
24 hours ago, rough weather was rolling through the region with wind, hail, flooding, and tornadoes all a threat.
Fortunately, for the WATN viewing area, reports were not near as many but the National Weather Service out of Memphis, TN did confirm three EF-1 tornadoes via damage surveys. Two started and ended in Panola County and the other started in Panola County but lifted in Lafayette.
Tornado survey March 24th, 2023 storms
Unfortunately, there was significant damage from wind and tornadoes for our neighbors to the south and east.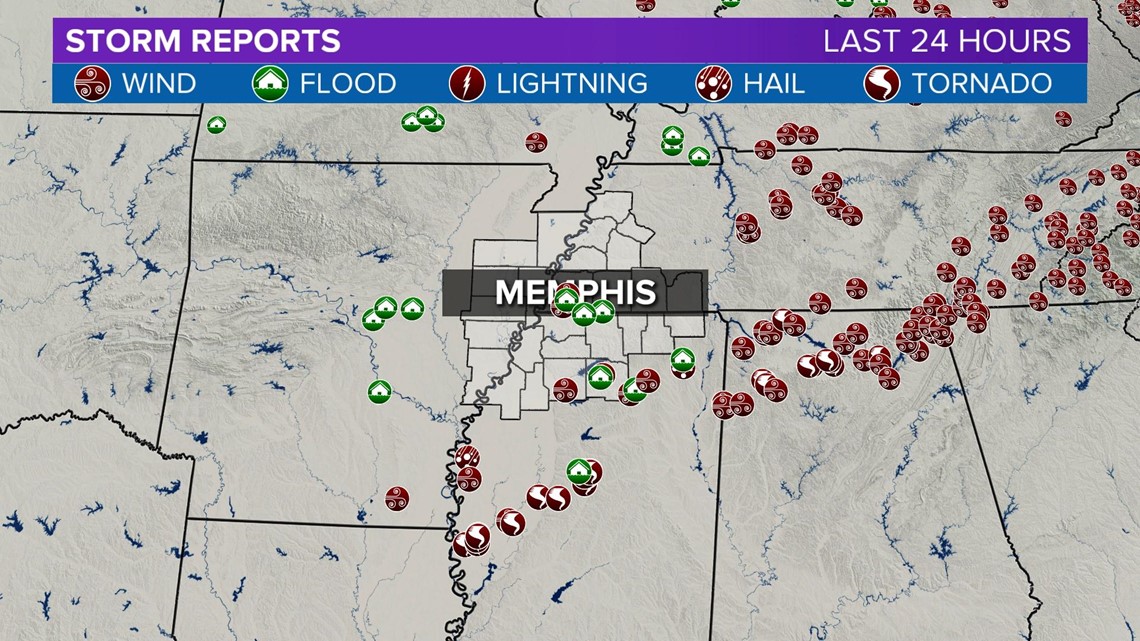 The system that caused the severe weather on Friday night is continuing east and will leave this area with dry conditions for the remainder of the weekend.
Expect a high back in the 70s for Sunday afternoon with a mostly sunny sky.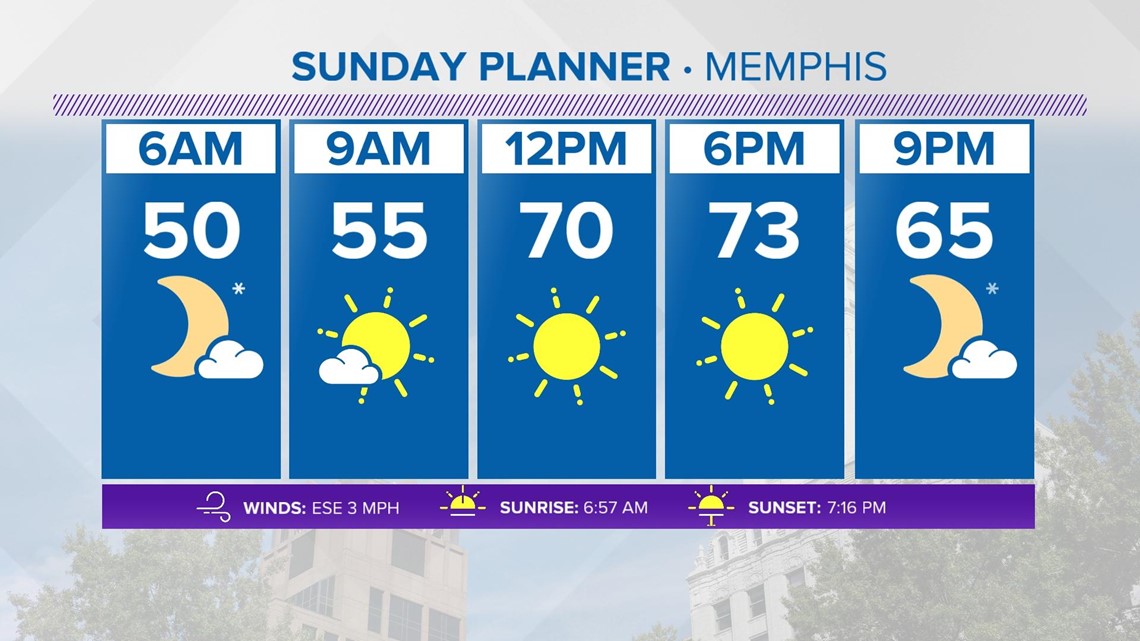 Our next rain chance comes on Monday night into early Tuesday morning. A quick-moving disturbance will generate a few isolated showers but rainfall amounts will be light and severe weather is not likely.
Dry weather will carry on from Tuesday afternoon through Thursday before the next weather maker arrives Friday.
The system on Friday returns rain chances to the Mid-South and they could linger into Saturday before departing the area.
At this time, severe weather with the end-of-week system cannot be ruled out but confidence is low in the overall pattern. Make sure to check back for updates throughout the week.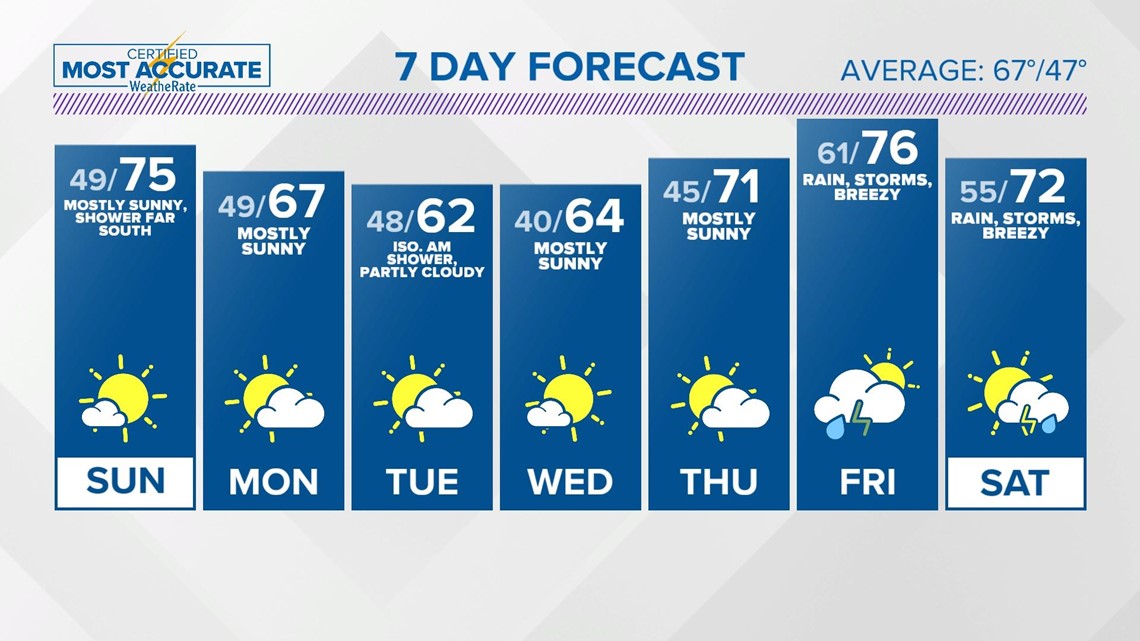 If you have any pictures of storm damage when storms hit the Mid-South, we would love to see them if you can take a picture safely. Download our ABC24 app (iPhone | Android) and click on the "Share It" button.