MEMPHIS, Tenn —
What you need to know
Rain is out until late weekend
Temperatures warm up until system rolls in Sunday
Unsettled pattern next week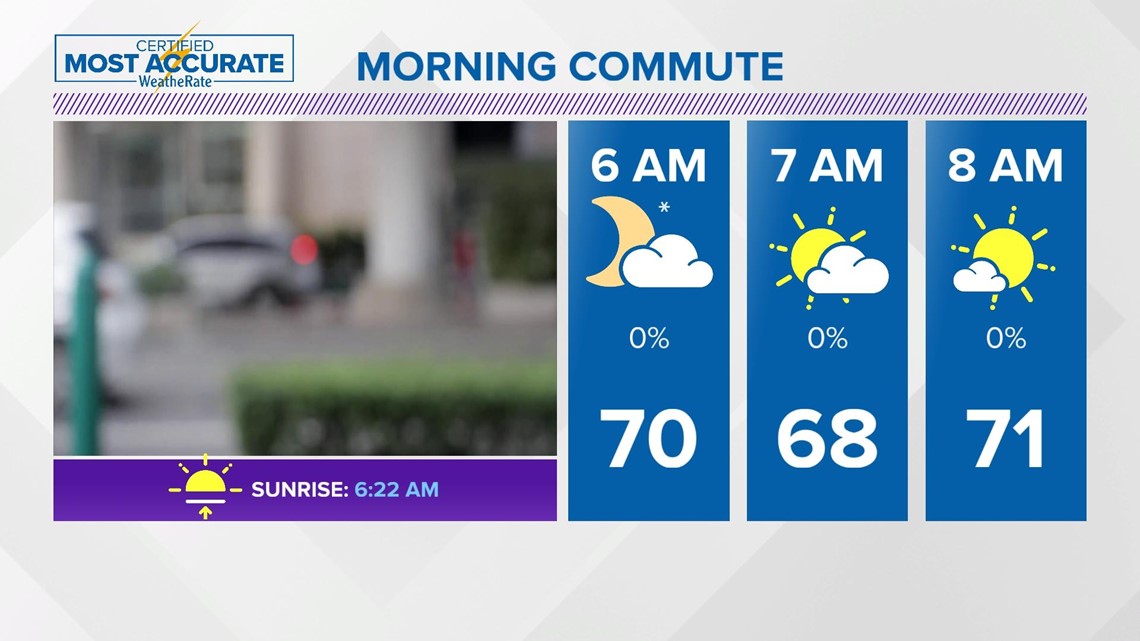 Your Friday morning Rush Hour in the AM and PM for that matter should be just fine. Expect 60s as you head out the door for work.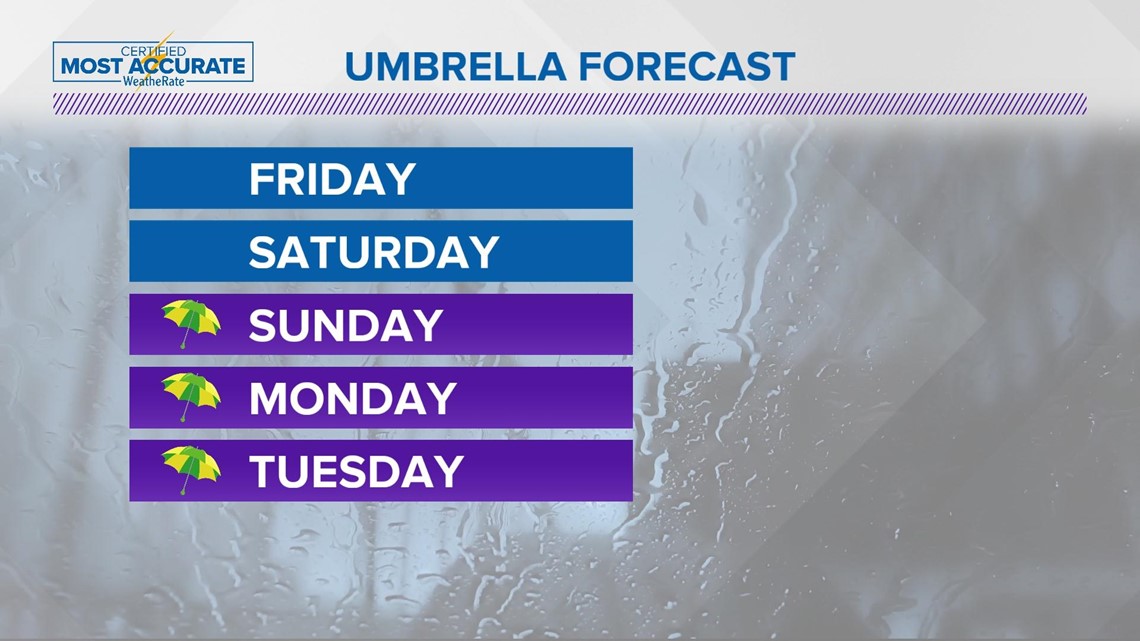 I really don't think you will need the umbrella again until Sunday. Keep it handy because a good part of next week appears soggy.
Tonight will be a nice patio sitting type of night, also so expect bugs to be on the prowl.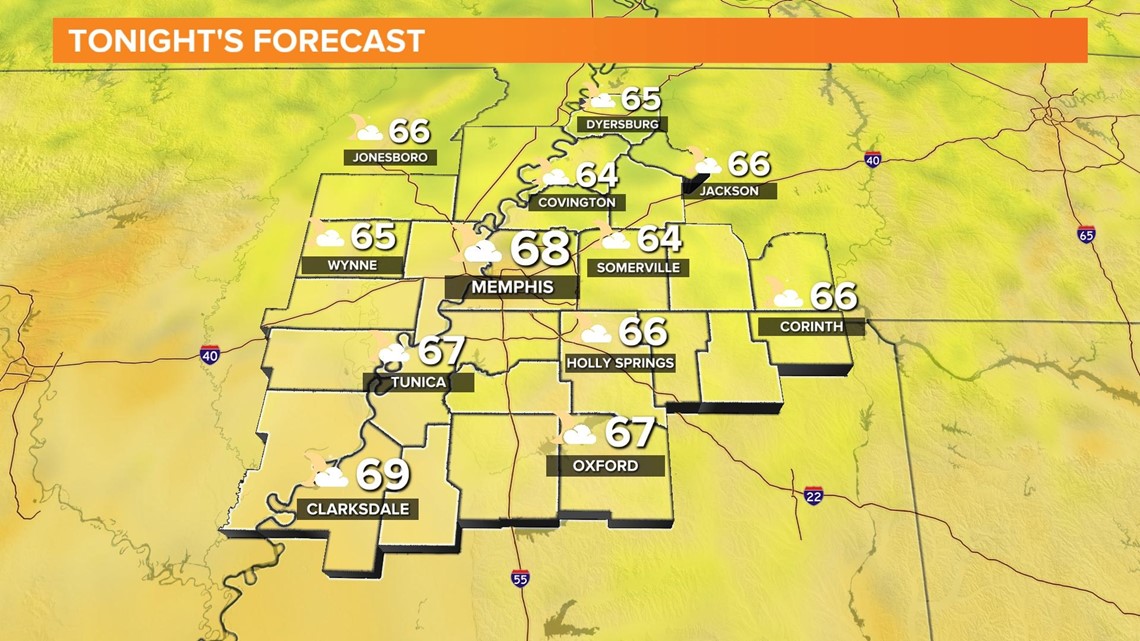 Now even though we are done with rain now, we are still seeing the drought monitor lit up but it will likely be changing by the end of the week update as some areas could be removed out of drought conditions entirely! Hopefully it was not too late for some of our farmers. Here is the new map that just updated today.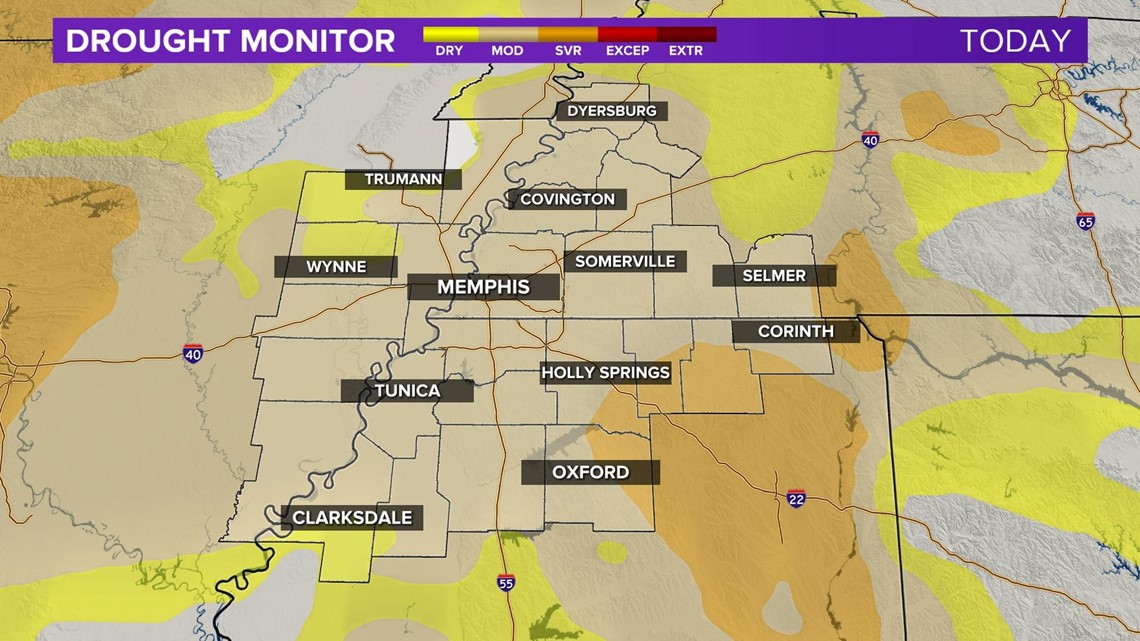 The end of the week and first half of the weekend look good with partly cloudy skies and highs near 90 on Thursday, Friday, and Saturday.
Chances for spotty storms will return on Sunday and into early next week. It won't rain all day, every day, but keep the rain gear nearby. Highs will remain in the 80s.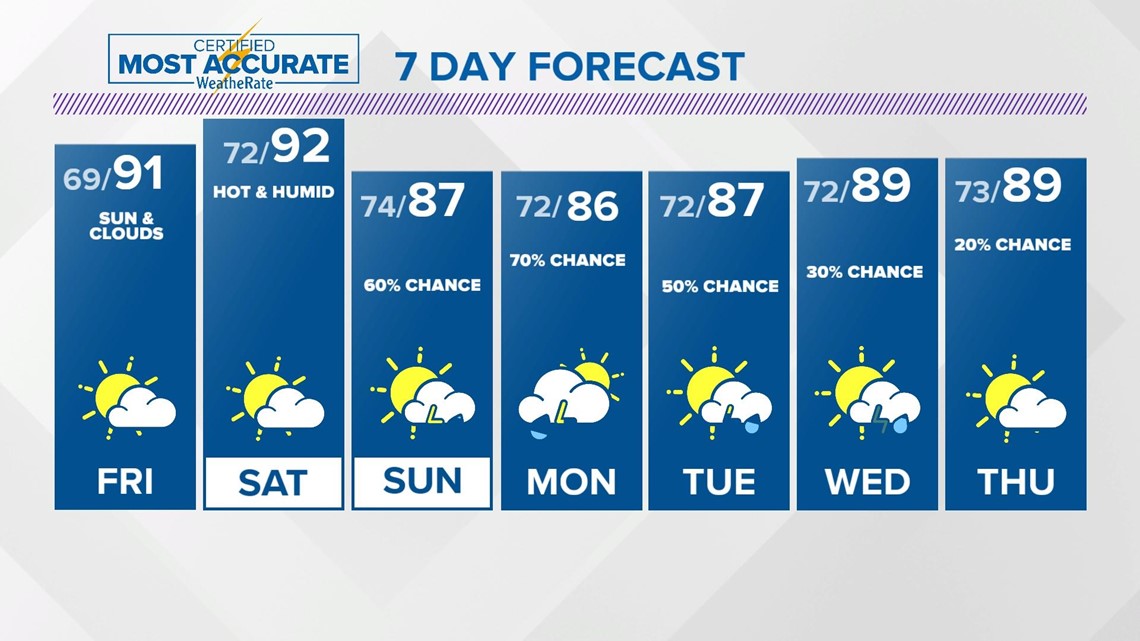 If you have any pictures of storm damage when storms hit the Mid-South, we would love to see them if you can take a picture safely. Download our ABC24 app (iPhone | Android) and click on the "Share It" button.