MEMPHIS, Tenn. — We're watching a couple of cold fronts that will bring us chances for rain and storms in the next several days. The first one will be Sunday night into Monday morning, with another system Wednesday into Thursday. The second system will likely bring in some cooler and drier air by the end of next week.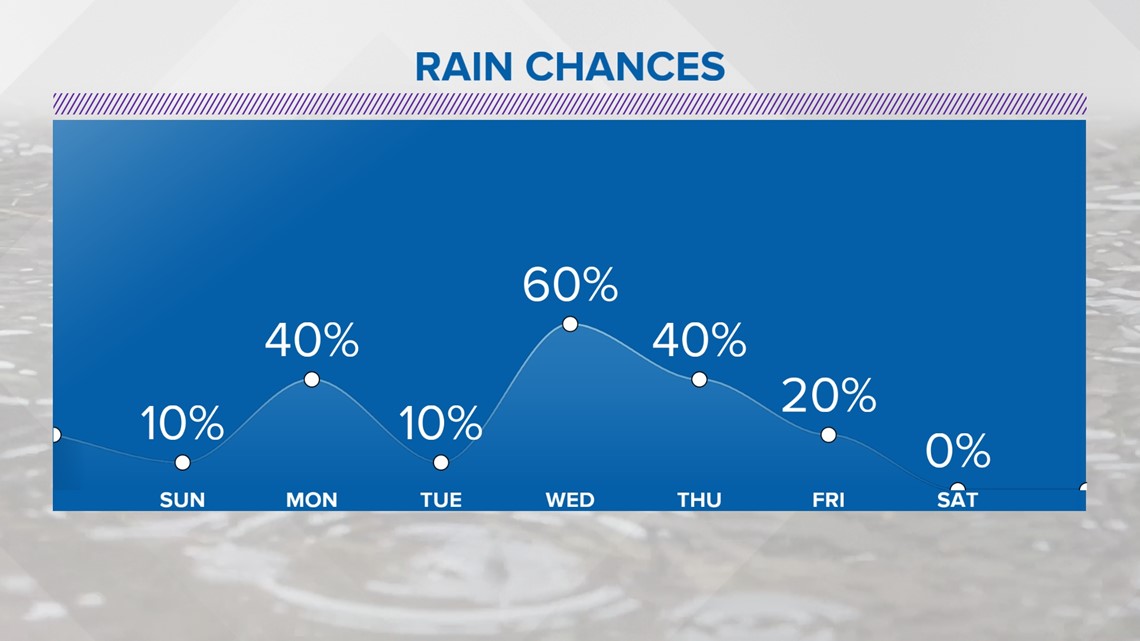 Skies will remain mostly clear tonight with a few clouds passing by. Temperatures will remain warm for this time of year with lows in the mid 60s by tomorrow morning. Winds will be light out of the south.
Sunday will be mostly sunny and warm with high temperatures in the low to mid 80s. It'll be breezy with winds gusting as high as 25 mph out of the southwest.
Storms will begin to move into the area overnight Sunday into early Monday morning, with the best timeframe being from 12am to 8am Monday. The worst of the weather will be to our west and the storms will be weakening as they move into our area. Still, a few storms could be strong to severe. Any storms should be gone by 9am, leaving us dry with some sunshine for the rest of the day.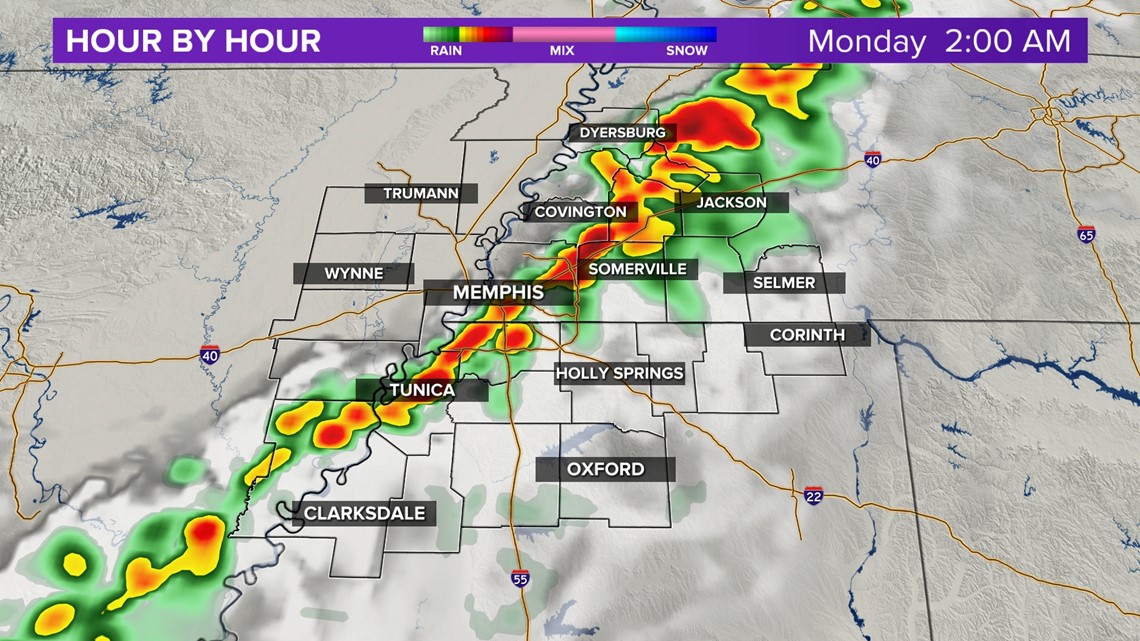 A level 2 out of 5 risk for severe weather is in effect for areas along and west of the Mississippi River, with the rest of North Mississippi and West Tennessee in a level 1 out of 5.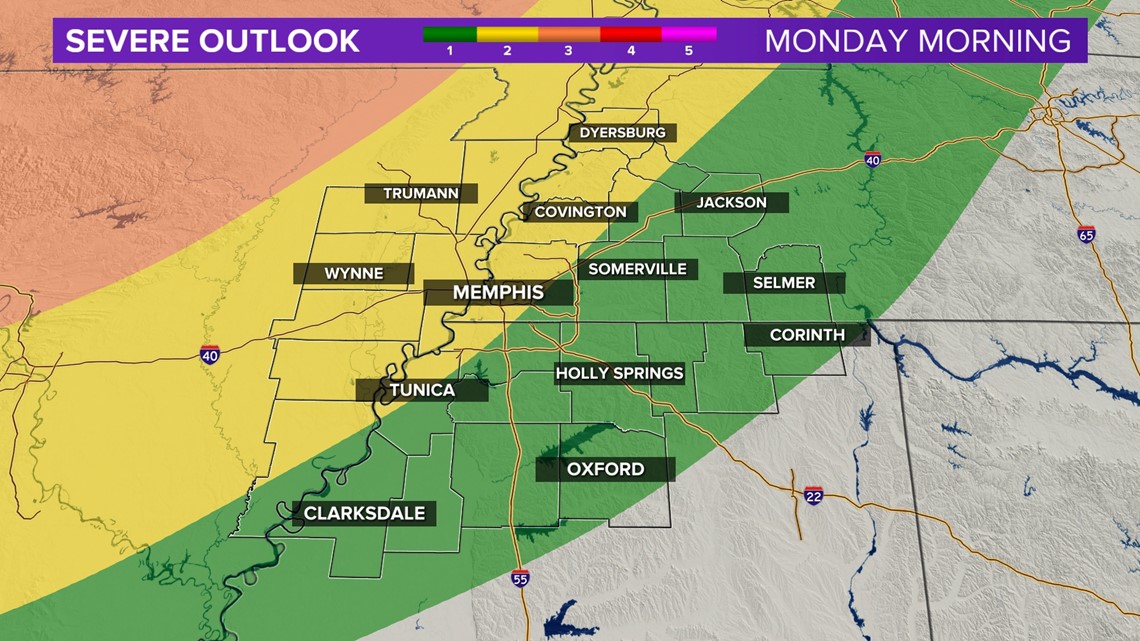 The main concerns with these storms will be heavy rain and some gusty winds, but we can't rule out a brief tornado, especially in Eastern Arkansas. With this coming in at a time when most of us are asleep, be sure you have a way to be woken up if a weather alert is issued and you need to seek shelter.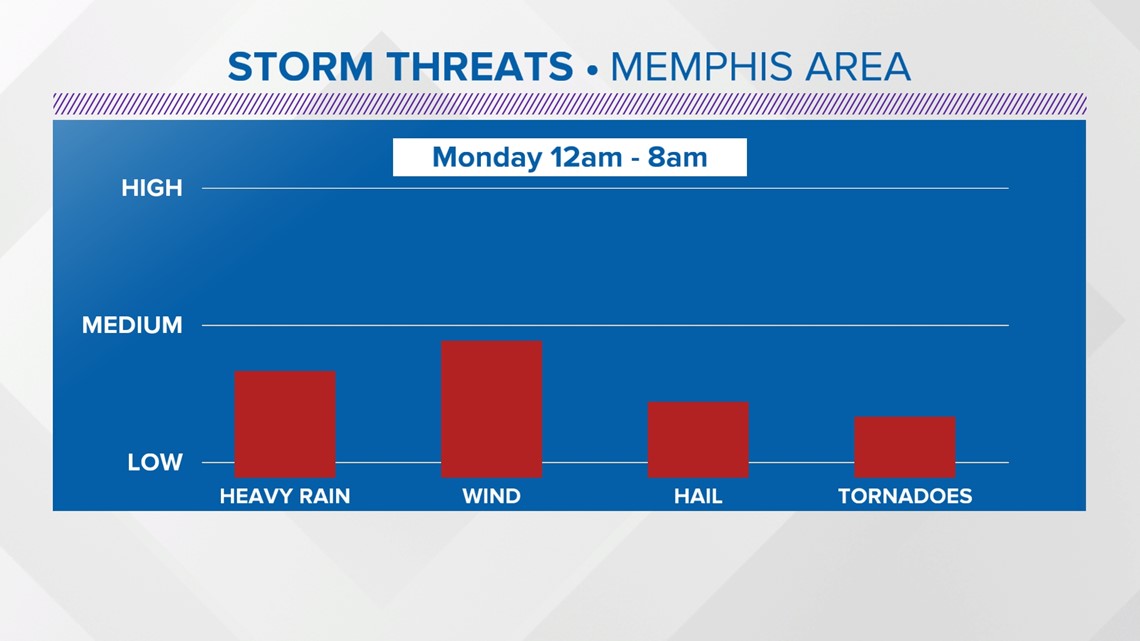 Tuesday will be nice, sunny, and cool with highs around 70. Enjoy the nice weather before our next weather system moves in. It'll bring rain and storms to the area late Wednesday and early Thursday. These storms will also have to be watched as they could be on the stronger side. After that, we will finally get a break from the rain chances with drier and much cooler weather returning for Friday and next weekend.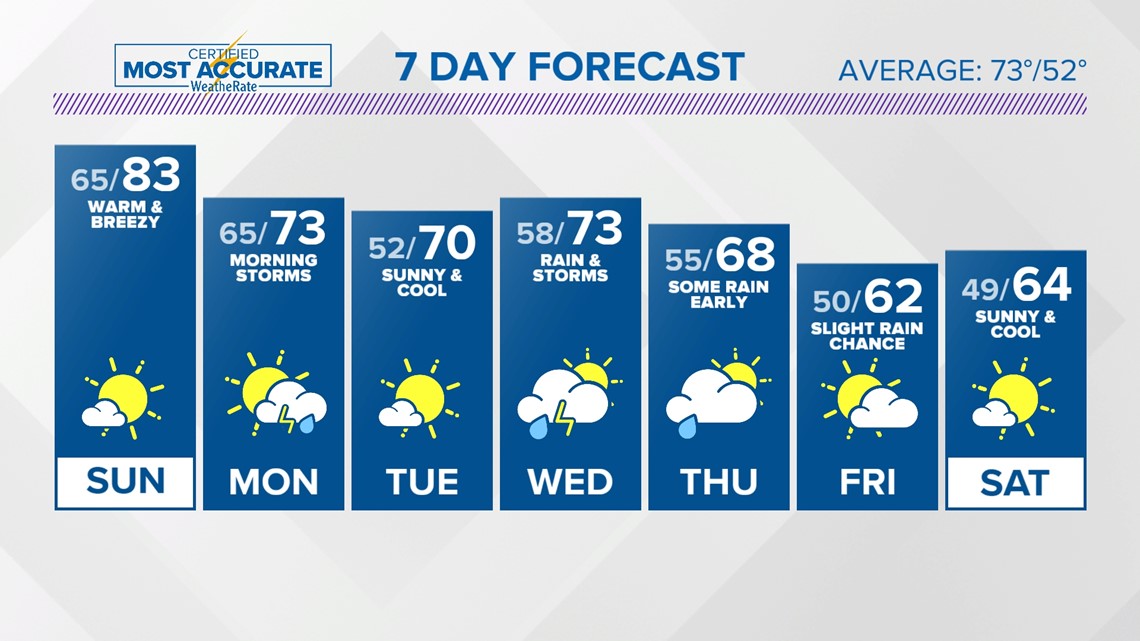 If you want to keep up with what's happening on the go, our app is a great resource. Remember, you can check the forecast and radar anytime on the free ABC24 News app!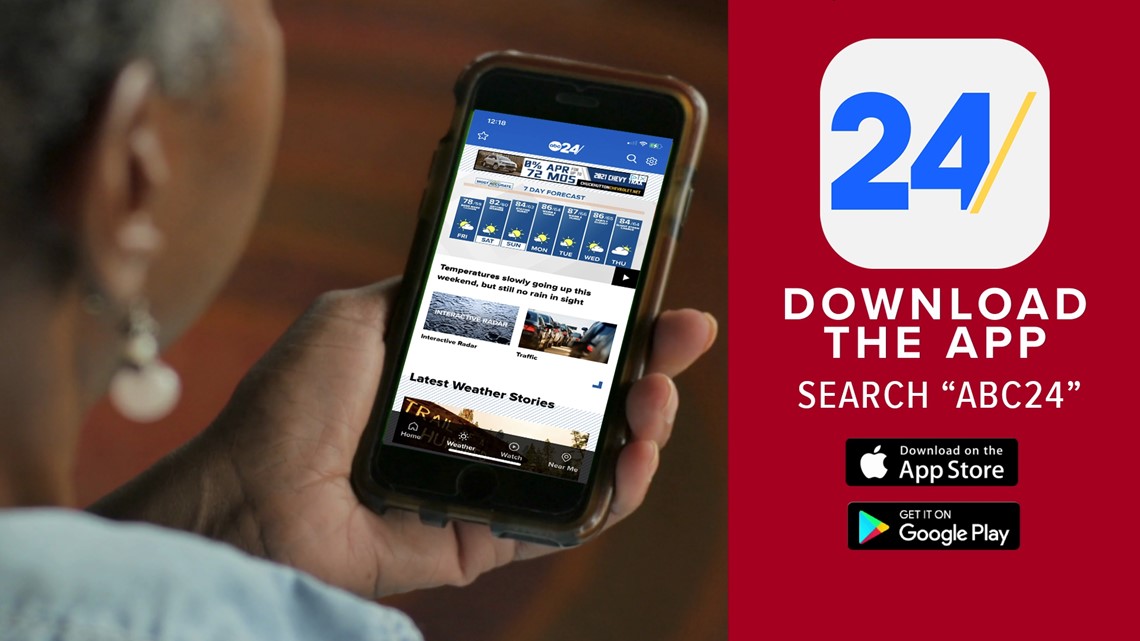 If you have any pictures of storm damage when storms hit the Mid-South we love to see them if you can take a picture safely. Download our ABC24 app (iPhone | Android) and click on the "Share It" button.