MEMPHIS, Tenn. — Happy Monday! Another beautiful sunny start, mild temperatures and low humidity. Rain chances... not here... at least not yet. This week is going to be one of many changes. Ups and downs. False fall is over for now at least as we see our average temperature of 83 degrees blown out until a cold front arrives later this week.
Rain chances are limited but they come with that front so in that case, I welcome them! So for today, just sunshine, above average temperatures and dry blue skies. Enjoy while you can!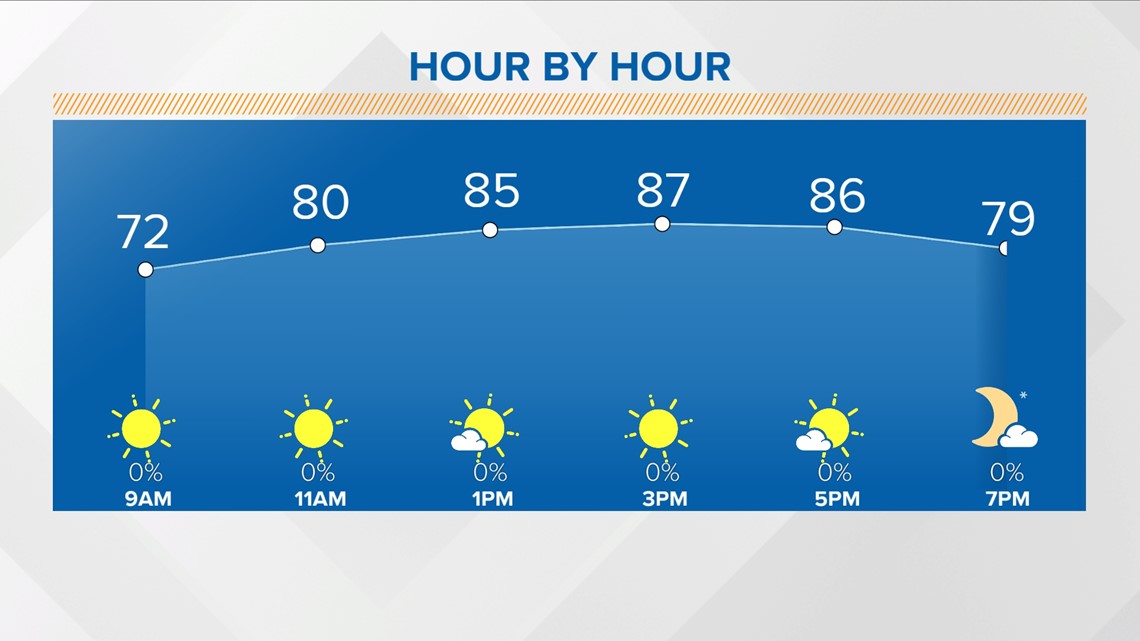 Rain chances are limited this week even with the cold front expected later on. It does make a cute little pyramid. Good news, low chances but high rewards... you'll notice in the 7-day forecast!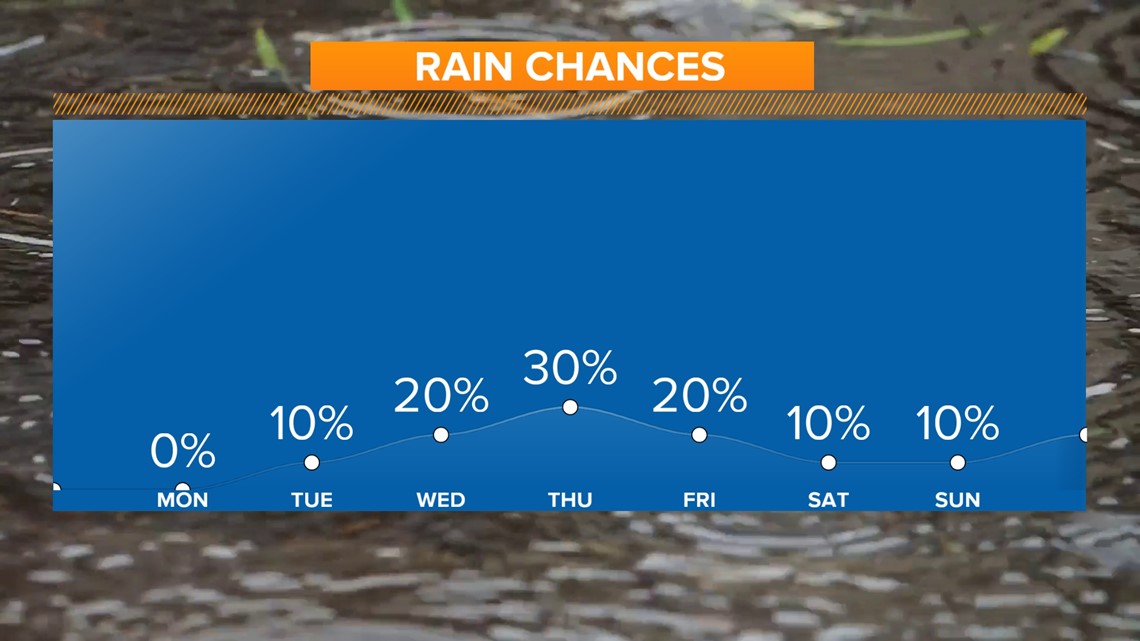 Just want to touch base on Hurricane Sam, currently a major hurricane as a Cat 4. The good news is that storm appears to be headed out to the Atlantic and away from us but may still make some waves along the east coast. Really hopefully this stays away from islands and the US.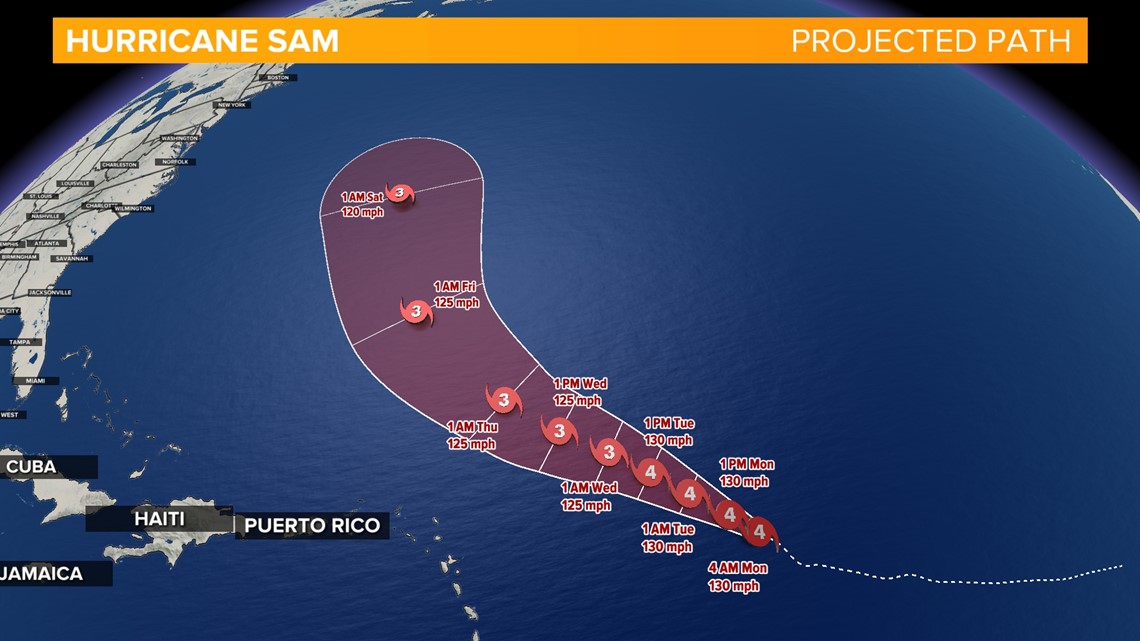 Other than that here is your 7-Day forecast and it's not the best but it's not the worst. Especially once that cold front comes through and those temps drop heading into the weekend!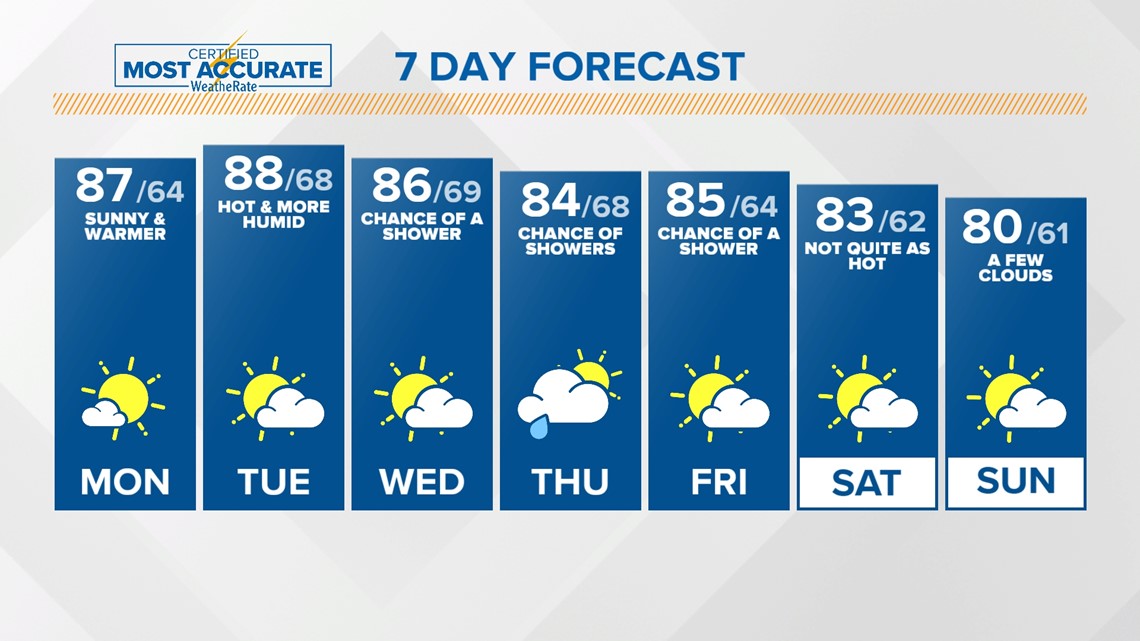 If you want to keep up with what's happening on the go, our app is a great resource. Remember, you can check the forecast and radar anytime on the free ABC24 News app!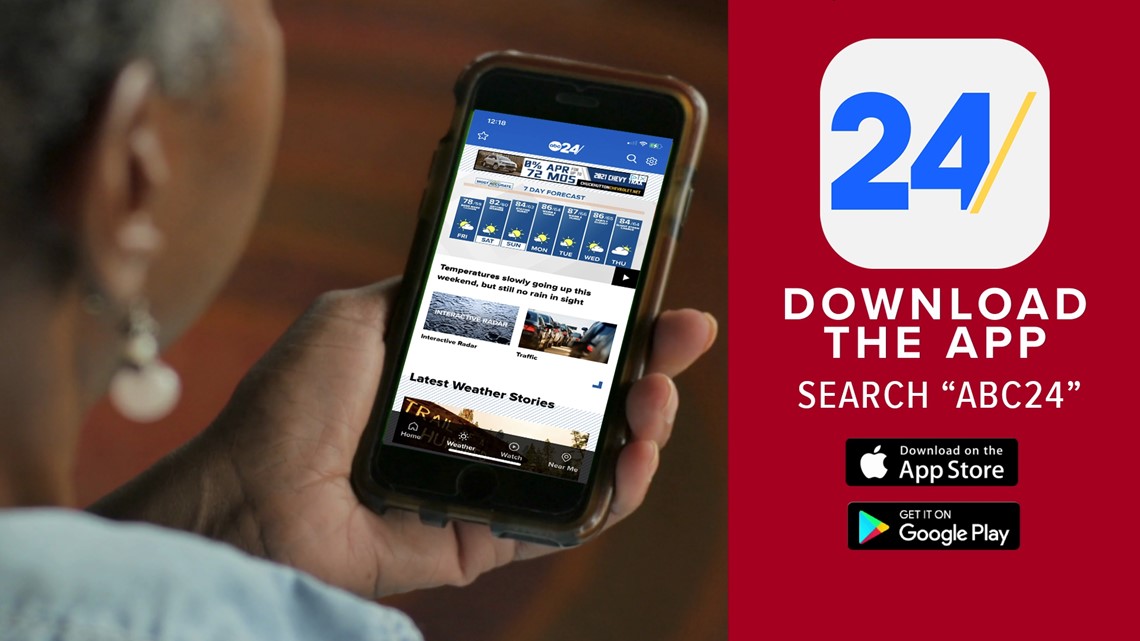 If you have any pictures of storm damage when storms hit the Mid-South we love to see them if you can take a picture safely. Download our ABC24 app (iPhone | Android) and click on the "Share It" button.