MEMPHIS, Tenn —
What you need to know
Dry and sunny weather continues this week
Temperatures remain above average with highs near 90
Mississippi River levels stay low for the next several weeks
Sunny and warm weather will continue today with highs near 90. Skies will remain clear overnight with temperatures falling to the mid 60s.
Sunshine will continue for the rest of the week along with warm weather. Highs will be near 90 with morning lows in the mid 60s.
Rain chances will be very low, but a sprinkle or shower is possible Wednesday night into Thursday. Even if you do see a quick shower, it won't add up to much rain. Most areas won't see any rain at all.
Expect a sunny and warm weekend with highs near 90 for Saturday and Sunday. Morning lows will be near 70. Dry and sunny weather continues as we start off next week with highs in the mid 80s for Monday and Tuesday.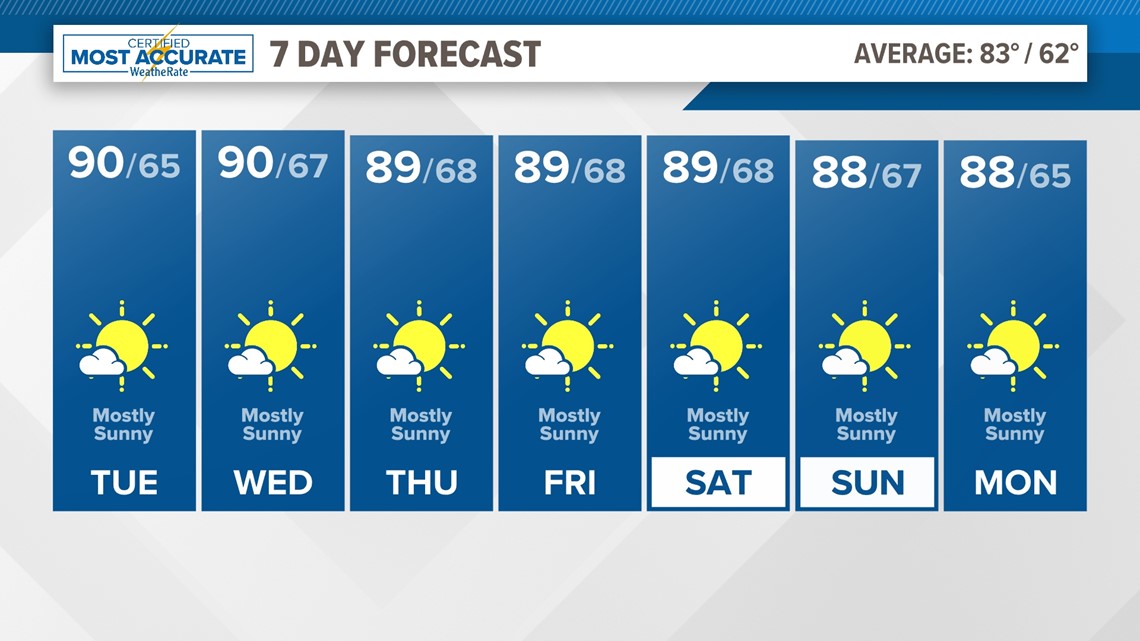 If you have any pictures of storm damage when storms hit the Mid-South, we would love to see them if you can take a picture safely. Download our ABC24 app (iPhone | Android) and click on the "Share It" button.