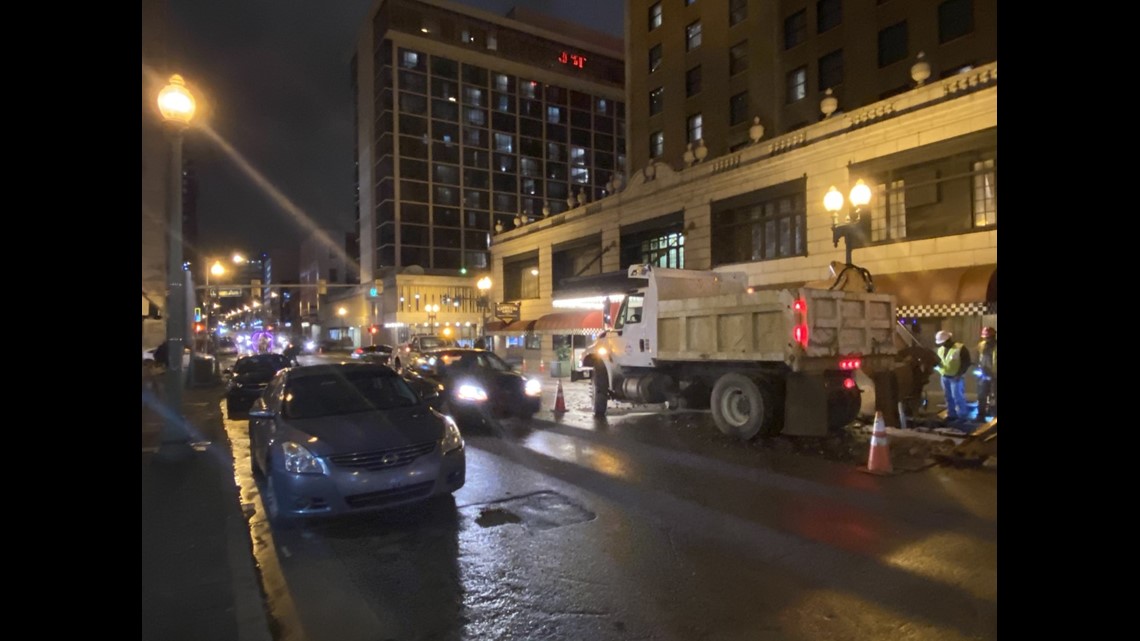 MEMPHIS, Tenn. (localmemphis.com) – If you are going downtown Memphis Friday night, your plans may need to change.
A water main water main break has shut down about 8 businesses and restaurants. Crews from Memphis Light Gas and Water are in the area making repairs, but some signs on restaurants say they will be closed until Saturday.
Local 24 News has a crew there and will provide updates.