Scooter has a frizzy crown of white hair like a mad scientist, a tongue that hangs out of his mouth, a wrinkly pot belly, and hind legs that appear reversed. He's just been declared the ugliest dog in the world — and that's not a bad thing.
The 7-year-old Chinese Crested won the 2023 World's Ugliest Dog contest in Petaluma, California on Friday, wowing judges with his unique looks and heartrending backstory.
According to his biography on the contest's website, Scooter was nearly euthanized as a puppy when a breeder took him to a Tucson, Arizona animal control facility. He was born with two deformed back legs, and it didn't look like he would ever be able to walk or even crawl. That didn't stop a volunteer from rescue group Saving Animals from Euthanasia from seeing Scooter's potential, and his new life began.
"Today Scooter is not only surviving but thriving," his biography says. "He has no idea that he is any different from any other dog."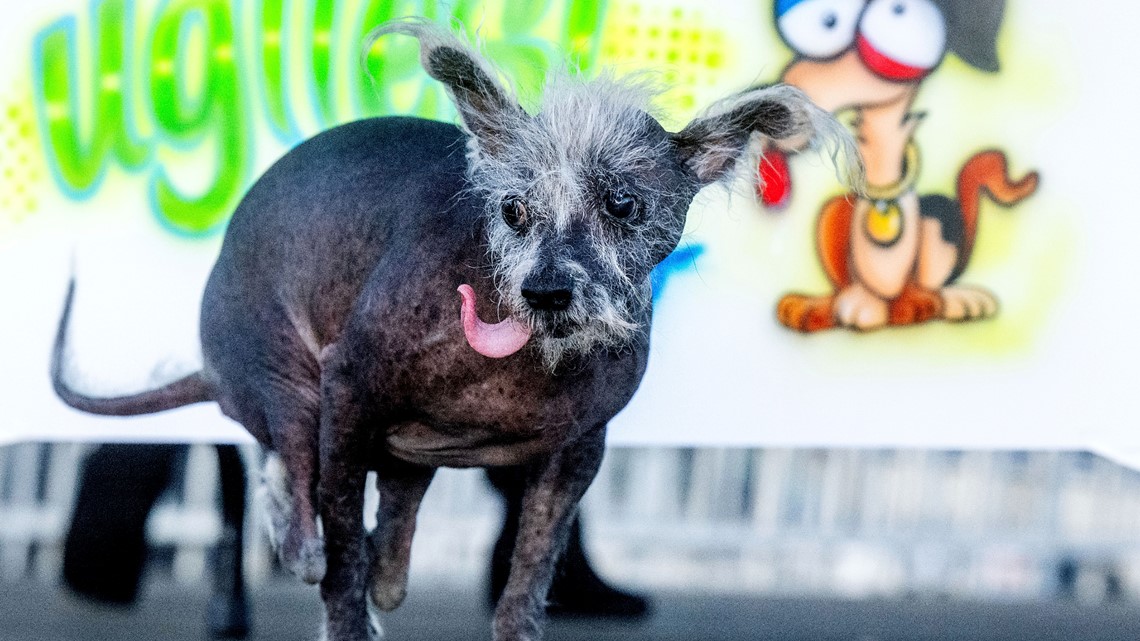 Scooter has always used his two front legs to get around, swaying back and forth and using his rear end as a "tripod." Because he tires easily moving around in his unique way, Scooter's owner, Linda Elmquist, raised some funds to get him a mobility cart, allowing him to "zoom around and check things out."
Elmquist said she's "overjoyed and incredibly proud" of Scooter's win.
"Despite the challenges he has faced with his deformed hind legs, Scooter has defied all odds and shown us the true meaning of resilience and determination," she said in a statement to the contest. "He has become an inspiration to countless people around the world."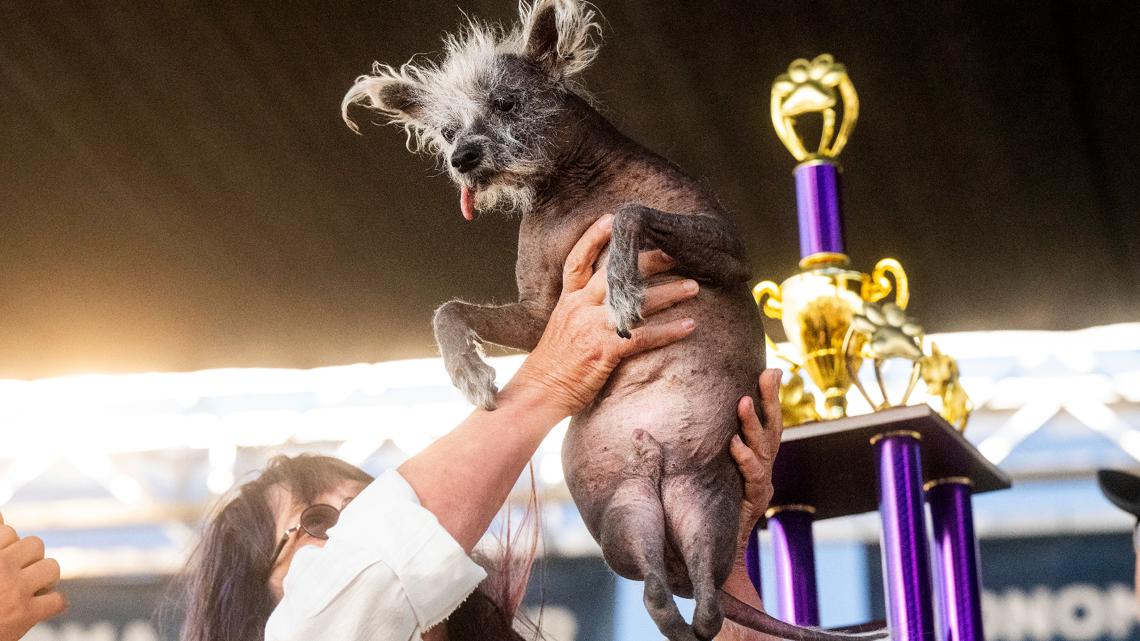 Scooter competed with the likes of four-time competitor Wild Thang, a 7-year-old Pekinese known for his "glamorous/ugly" charm and protruding tongue, and Harold Bartholomew, a 16-year-old "curmudgeonly" chihuahua. They won second place and the community service-based "Spirit Award," respectively.
In contrast to traditional dog shows, the decades-old World's Ugliest Dog Contest welcomes dogs of all breeds and sizes and raises awareness for animal rescues. Contest organizers say despite the name, it's all about beauty — just the less perfect, more unique kind.
"The annual World's Ugliest Dog Contest is not about making fun of 'ugly' dogs, but having fun with some wonderful characters and showing the world that these dogs are really beautiful!" a description on the event's website says.